Sponsored Content
Attending a fair, meet-and-greet, or information sessions about the MBA program at University of Michigan's Ross School of Business is a great idea. During these events, you can gain better insight into the culture of the program so that you can make a more informed application decision. It's also a wonderful opportunity to meet the admissions team, ask your questions, and network with other applicants. But did you know that you could be missing out on the full experience if you're not following through.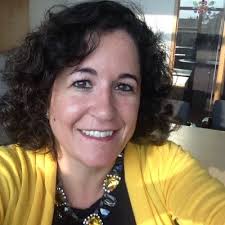 Diana Economy, the Director of Full-Time MBA Admissions at Michigan Ross believes that following up with the school and the admissions team after attending any MBA event is a must-do. The key isn't to prove how amazing you are, but to ensure that you're getting all you can out of the event before you apply.
Should they write thank you notes to any school reps or alums they engage with? Why or why not?
If a candidate wishes to send a thank you note after the event, they are certainly welcome to do so, but it isn't required. The best thank you notes I get are those that demonstrate a genuine interest in something discussed or mentioned at the event, and a little bit of detail on the candidate themselves or the question they asked to help jog my memory. For example, "I was the one who asked about opportunities to pursue impact investing, given my background in investment banking and passion for urban growth and economic development." Pro Tip: Adding a headshot to your Gmail account is a great way for us to remember you when you send us a note.
Should they follow up on any advice given by the admissions reps or alums about things to research, and then let those individuals know that they did so? Why or why not?
We genuinely want to get to know you as a candidate and are happy to help you get the information you need to help determine whether Michigan Ross is the right fit for you personally and professionally. We're also happy to hear if you've made a positive connection with one of our students or alums that got you excited about the school or provided you with the insight that helped inform your understanding of the opportunities available at Michigan Ross. You can certainly follow up with us to let us know about how your conversation went or what you learned, but it isn't necessary.
Should they follow up an info session or fair with a visit to the school itself to meet once again with the rep(s) they encountered? Why or why not?
We definitely encourage visits to the school to see the culture first-hand and to get to know the school. If we've met at an event and you're coming to campus, feel free to let me know! If I'm around, I am happy to say hi while you're visiting Ross, but if we can't connect, don't worry—you're in good hands with anyone on our admissions team. We hold visit days most Mondays, Thursdays, and Fridays where you'll have a chance to hear from current students, take a tour, and sit in on a class (Mondays & Thursdays only).
Michigan Ross wasn't the only school to answer these questions. If you'd like to see what the admissions teams at Berkeley Haas, Cornell Johnson, Duke Fuqua, NYU Stern, UVA Darden, and Yale SOM had to say, head here.