Sponsored Content
You wouldn't buy a house without first seeing it in person. So, why should you choose to attend the NYU Stern School of Business without first visiting campus? During a visit, you'll be able to see the general routine of students, get an idea for class dynamics, and better imagine yourself as part of the Stern community. All of which is valuable when it comes to choosing your target school and filling out your application.
But, how do you make sure that your campus visit has the type of impact on your admissions that you want? Lauren Calio, Director of Admissions at NYU Stern, offers her top tips for a successful campus visit.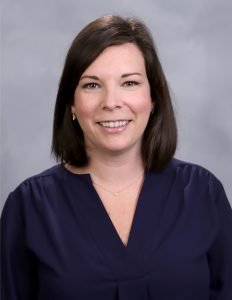 How do you make sure that the school knows you visited campus?
When you attend a Stern event or visit the campus, the admissions committee will see a record of your attendance if you checked-in. There are additional ways for you to highlight your campus visit experience in your application. For example, the essay section is a great way to share your interactions with the school. Visiting the campus not only shows the admission committee that you are serious about Stern, but should also provide you with valuable insight to make writing your application essay easier and the content more genuine.
Interactions with our community can be on-site or simply interactions that you've had with alum or other members of the Stern community over email, during coffee chats or at events. Fit is often referenced in the application process and we strongly recommend that you connect with the Stern community in as many ways possible to determine your interest and fit with the program. Talking to community members, especially students and alumni, will provide invaluable insight into the Stern experience and our collaborative community located in the heart of New York City.
What should you prepare for your upcoming campus visit, and how should applicants go about this preparation?
There are a number of ways for applicants to engage with the Stern community, including an information session and tour, campus visits, coffee chats, or on and off- campus events. Do your research to see what opportunities are offered, check your calendar, and book your trip!  Think ahead about the questions you have, to ensure you get the answers and make the most of your visit. If you have specific interests related to an affinity group or industry, you may reach out to the different student clubs.
However, a great place to start is to reach out to our MBA Admissions Graduate Student Ambassadors at [email protected]. These current students partner with our Admissions office to share their student experiences and answer the questions you may have about Stern and navigating the application process. They are also a great resource for planning your trip.
When is the best time to visit a campus? Are there times to avoid and when visiting during the best time, how do you put your best foot forward?
At Stern, we offer MBA information sessions and tours year-round. Although you should check the calendar for exceptions, no matter what time of year you're planning to visit, there will be the opportunity to attend a campus visit. Class visit opportunities tend to be available during the Fall and Spring semester, so if this is a priority for your visit, please keep this in mind. Additionally, if you are looking to connect with current students in our full-time two-year MBA, the Fall and Spring semesters are ideal as during the Summer most are off-site at their internships. Students in our Fertitta, Fashion and Luxury, and Tech MBA programs will be on site over the summer. Stern interviews are available by invitation only and most are conducted in person in New York City. Your on-campus interview is another opportunity to get to know the campus and community at Stern.
NYU Stern wasn't the only school to answer these questions. If you'd like to see what the admissions teams at Berkeley Haas, Cornell Johnson, Duke Fuqua, Michigan Ross, UVA Darden, and Yale SOM had to say, head here.