Sponsored Content
The U.S. News and World Report and The Economist rank the Yale School of Management #11, #13 by Forbes, and #15 by the Financial Times. Yale SOM has been able to reach such lofty heights due to the school's exceptional career opportunities, world-class educational experience, and focus on personal development.
The school offers two MBA programs including an Executive MBA program.
Full-Time MBA: This two-year MBA program is focused on teaching students what they need to know to understand how markets work and how to build a thriving organization.
Executive MBA: This MBA for executives is designed to develop broad-minded leaders who work at the nexus of business and society.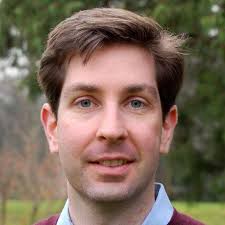 But what truly makes the school unique? Here's what Bruce DelMonico, the Assistant Dean for Admissions, had to say about what sets Yale SOM apart from other business schools.
1. What sets your campus culture apart from others? What type of MBA applicants would best be suited to your culture?
Yale SOM is a school where mission matters.  Our founding mission to educate leaders for business and society draws students who care about the kind of positive impact they can have in their organizations, communities, and the world more generally. This mission-orientation, combined with our small class size and very diverse student body, helps create a culture of mutual support and respect that enables learning at the highest levels, not just inside the classroom, but across the entire experience. Students who thrive in our community are broad-minded, intellectually curious and have an innate optimism that they can and should strive to be agents for positive change in the world.
2. What are the top industries your MBA graduates enter, and how does your program work to develop relationships in those industries for the best career opportunities?
Like many other top programs, consulting and finance are the most common industries our graduates enter, followed by technology, which has been an industry of increasing interest among students over the past several years. In addition, ten percent of graduates either launch or join a start-up; and 15 percent of graduates are pursuing a joint degree with another Yale school, which takes them into fields such as law, medicine, global affairs, or sustainability.
Given the diversity of our student body, it isn't surprising that our MBA career paths are equally broad and diverse. In benchmarking against peers, we see that while 90 percent of students at other schools enter the top five most popular industries, only 75 percent of Yale SOM students do so. So we have more students doing more different things than at other schools.
As a result, our Career Development Office has become extremely adept at helping students pursue their true passions, not simply the path that is easiest or most convenient. We have all the same relationships with top firms as every other school for students interested in more traditional MBA paths, but also the nimbleness to help students who wish to pursue more unique MBA careers.
3. What geographies do most of the MBA's who enter your program come from?
Our student body is extremely diverse across a range of dimensions. Forty-five percent hold passports from a country other than the United States, representing 51 countries overall. Domestic students similarly come from across the United States—although the "Amtrak corridor" from Boston to Washington DC is well-represented, so is the West Coast, Midwest, and South.
Forty-three percent of our students are women, 27 percent are students of color, and 12 percent are under-represented students of color. In terms of sectors, 73 percent come from the private sector, 15 percent from the non-profit sector, and 12 percent from the public sector.
4. In regards to the student experience, what sets your program apart?
Our unique Integrated Curriculum, featuring the Yale-developed raw case approach, is distinctive in how it teaches students to think in a broad, interdisciplinary way. In addition, we offer an array of global study opportunities, including through the Global Network for Advanced Management, that help prepare our students for the kinds of global careers they will have after they graduate.
And at Yale SOM, it is possible to take electives anywhere at Yale without limit—from Yale College to the Law School to the School of Forestry and beyond—allowing students to tailor their education truly to suit their particular interests. These features together help students fulfill the school's mission to educate leaders for business and society, and prepare them for the kind of complex, interconnected world they will experience after they graduate.
Yale SOM wasn't the only school to answer these questions. If you'd like to see what the admissions teams at Berkeley Haas, Cornell Johnson, Duke Fuqua, Michigan Ross, NYU Stern, and UVA Darden had to say, head here.