The University of Chicago Booth School of Business announced this week that it has expanded its deferred admission MBA program. Previously limited to undergraduates at the University of Chicago, it is now open to any student in their final year of study at any undergraduate institution.
Chicago Booth Scholars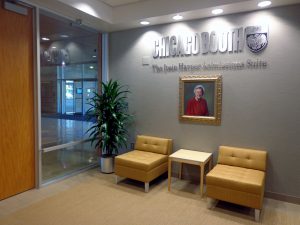 The Chicago Booth Scholars program gives talented undergraduate seniors the opportunity to apply for a place in a future Booth MBA class. Those who gain admission can then complete two to four years of full-time work experience before heading to Booth for their MBA.
In an effort to provide ultimate flexibility, participants in the expanded program can chose between the full-time MBA program at the Hyde Park campus or the evening and weekend MBA program at the downtown campus.
"Continuing to build the most talented and diverse classes of MBA students is a priority for Chicago Booth," Dean Madhav Rajan said in a statement announced the news.
Why Expand?
Chicago Booth has chosen to expand its deferred admissions MBA program, which launched in 2002 exclusively for University of Chicago undergrads, in an effort to draw great talent from across the nation and the world.
"This program is extremely successful in terms of the caliber of students it has attracted and the excellent alumni that come out of it," Stacey Kole, Chicago Booth deputy dean for the MBA program, said in a statement. "There is great talent beyond our own university, which is why we are opening this opportunity to students attending other colleges and universities."
To Apply
The next application deadline is April 4, 2019, and the $250 application fee will be waived for all Chicago Booth Scholars applicants. One advantage of the program is that it lets college students complete the MBA admissions process—including taking the GMAT or GRE—while they are still in test-taking mode and before they enter the busy working world.
Learn more by reading the news release here.