In response to two consecutive years of declining enrollment by African-American MBA students, UC Berkeley Haas School of Business has developed and begun to implement a campus-wide diversity action plan. The Diversity, Equity & Inclusion Action Plan was designed to help the school become a more inclusive environment within 30 days.
Specifically, the plan focuses on three areas:
Rebuilding trust with underrepresented minority students, alumni, and allies;
Transforming Haas into a community that underrepresented minority students want to join, and
Increasing yield and outreach to underrepresented minority students.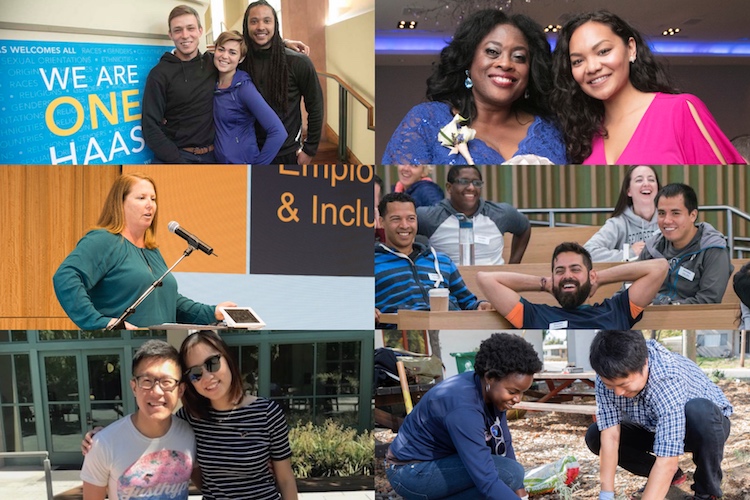 Drafted with student and alumni input, the action plan was a direct result of the disappointing drop in African-American MBA student enrollment over the past two years—even as the class size has increased overall to become the largest in the school's history.
This year's incoming class includes just six African-American students in a class of 291 students. Last year, there were 10 African-American students in an incoming class of 282, and the year before that, 19 in a class of 252.
Monica Stevens (MBA '96), who founded the Alumni Diversity Council in 2012, called the drop in diversity numbers "upsetting and unacceptable." And she called the plan a "more defined way to move forward."
"We need to build the infrastructure for future success, but we also have a patient in the ER who needs immediate attention, and it's important to act quickly," said Stevens.
The goal is to use the new action plan—published on the Haas Diversity website by Courtney Chandler, Haas' chief operating officer, and Jay Stowsky, senior assistant dean for instruction—as a catalyst for making improvements during next year's enrollment.
"We're so proud of the work everyone has done to complete this plan, which we believe is a critical step toward long-term change in building a more diverse community at Haas," said Chandler. "It's critical for our community to know that we are doing everything we can to address our diversity issues and that we are 100 percent committed to this effort."
The immediacy of the plan is in direct response to a perceived failure of the leadership team to react quickly enough to the decline in African-American student enrollment. Now, Haas is prioritizing diversity and inclusion. Recommendations included within the plan:
Hire a director of diversity admissions, responsible for improving opportunities for underrepresented students.
Increase scholarship funding for underrepresented minorities.
Hire a chief diversity, equity, and inclusion officer.
Update the MBA application to ask about candidates' experience in the areas of equity, diversity, and inclusion.
Establish a Diversity Admissions Council.
Update staff hiring policies to address diversity needs.
"Honestly, I am happy with this plan and am eager for meaningful steps to now be taken," said Matt Hines, MBA '19. "It is largely consistent with the recommendations we made six months ago."
To read the full press release about the new Action Plan, visit the Berkeley Haas website.