Sponsored Content
What if five years into your career you could totally change directions? What if you could reinvent yourself and go from lawyer and internal auditor to working at your dream company as a senior program manager?
That's exactly what Leticia Cavalcante (Lety) did thanks to her Alliance Manchester Business School MBA.
A Lawyer and Auditor
Lety's journey started nine years ago in São Paulo, Brazil where she graduated with her J.D. from the Universidade de São Paulo. But after working three years as a tax lawyer in Brazil, Lety was offered an opportunity to work abroad and she couldn't turn it down. She accepted a job as a fraud investigator and auditor in Chicago, IL.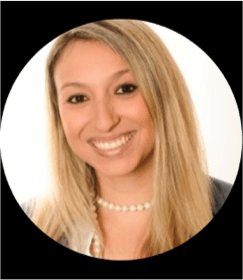 And, for a while, it was a good fit and she was happy. But as the years passed, Lety began to realize how limiting and repetitive an audit career could be. Each day was the same type of work with few opportunities to try something else. Unfortunately, Lety didn't have the experience to work in another area of business. She'd already re-invented her career once and had no idea to do it again.
"I appreciated the creative side of marketing, and I always liked operations, but I had very little experience in that," said Lety. "To explore other parts of business and try my hand at things that felt more productive and creative, I knew I needed some type of certificate, diploma, or schooling to make it happen."
That's when, three years into her internal auditing career, Lety decided to head back to school for her MBA.
Choosing the Right MBA Path
Though Lety knew an MBA was the right complementary degree for her, choosing where to go to school wasn't as easy.
"Though I was already living in America, I decided that I wanted to leave the States to earn my MBA," Lety said. "I had never lived in Europe, so getting the experience of working with European companies and traveling all over the area to different locations was very attractive. Second, I wanted to leave America because I knew that most MBA programs in the States didn't have as strong of an international presence or focus as the UK. So, I started looking there."
That's when Lety came across Alliance Manchester Business School, which has a truly global class. On average, half of the global AMBS class secure jobs in the UK. The other half either return to their home countries (25 percent), or do what Lety did and leverage their Manchester MBA to find a role outside of their home country and outside of the UK (25 percent).
And that's just the tip of the iceberg for the international experiences available at Alliance Manchester.

The most recent Class of 2020 got top marks for diversity with over 30 nationalities represented and only 7 percent of the class calling the UK home. That degree of representation was ideal for Lety who had a unique background as a Brazilian transplanted in America going to school in the UK.
"Alliance Manchester Business School made me feel welcome, and the network I developed was full of contacts from all over the world," Lety remembered. "I had the opportunity to visit countries all over the globe from Egypt to India with friends I'll have for life. I felt very comfortable and wanted in my MBA."
On top of that, Lety found that the UK itself was a very attractive location. Not only is the market very receptive to MBAs, but also Lety appreciated the myriad of prospects in the area. AMBS students come from all industries including hospitality (2%), pharma (1%), logistics (2%), mining (2%), IT (4%), automotive (4%), and go into just as many diverse industries post-graduation.
"Manchester, specifically, is a very entrepreneurial city," Lety explained. "When looking into Alliance Manchester Business School, I was excited about the new technologies and discoveries that the university had made, and figured gaining exposure to those areas was something I wanted to pursue."
And it was a good thing that Manchester had such a vast array of opportunities because Lety had no idea what she wanted to do.
Exploring New Opportunities at Manchester
"When I started my MBA, I was very lost," said Lety. "I didn't know where I wanted to be. The only thing I knew is that I wanted to try something different than audit, and I wanted to work in a company that valued its employees and had a great culture. Those were my very vague goals. My plan was to see as many other parts of business as possible to discover what interested me."
An Alliance Manchester MBA was the perfect choice for figuring everything out.
From the moment Lety arrived on campus, she explored different areas of business and developed various skills. In particular, she was able to get dedicated hands-on-experience through three one-of-a-kind consulting projects .
"The exposure I gained on the consulting projects was incredible," Lety explained. "During my second project, I was part of a randomly selected team that worked on a technology consulting project for KPMG. This was the first time that I had the occasion to touch tech, and it had a huge impact on me. It confirmed my interest in working for a technology company and gave me so much more to talk about in interviews and on my resume. And I'm still in contact with one of the partners I met at KPMG today."
But it wasn't just the consultancy projects that impacted Lety's future career. Her summer internship at Google was even more life-changing. And it wouldn't have happened if not for Alliance Manchester Business School.
Interning at Google
"AMBS was key for my internship," explained Lety. "First, because of the fact that it was a very well evaluated school—the tenth best MBA program in Europe. That worldwide recognition made Alliance Manchester a target for both Google and Amazon, the two tech companies I was most interested in. Second, AMBS kept me informed about the myriad of opportunities for an internship, keeping a calendar for when to apply for which positions."
Through the Career Center, Lety had quick and easy access to every information session, club event, meeting, and workshop focused on the companies she wanted. And there were multiple events not just with recruiters from Google and Amazon, but also with alumni who helped Lety meet the right people and learn about key roles.
In terms of recruitment, the Career Center also made sure that Lety was completely prepared to get the internship she wanted with tailored resume help, interview prep sessions, alumni feedback, and more. There was a lot of hands-on help tailoring Lety to be the ideal Google candidate. And it paid off.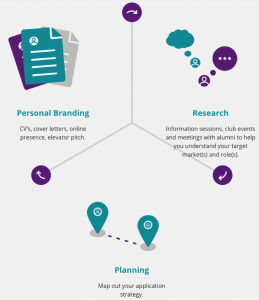 Lety got an internship as a Summer Associate Lead for Strategy in Sales Operations at Google in São Paulo, Brazil. Basically, the role involved consulting within the sales team to analyze metrics, establish targets, and develop a go-to-market strategy approach for clients.
During the ten weeks, Lety completed two projects for two different teams, allowing her to get a solid overview of what it was like to work for Google. She quickly discovered that it was the right company for her. The best experience was when Lety gave her final presentation in front of Google's South American VP.
"It was a great opportunity," said Lety. "The culture at Google was the best I'd ever seen. They allowed me to learn whatever I wanted even outside of my projects. I received training on products and interacted with sales people that weren't within the scope of my internship but were areas that I was interested in learning more about. This was essential for helping me determine my future career."
In fact, Lety's internship at Google went so well that she was asked if she'd like to work with the team after graduation. And though she had to turn it down because she wanted to work in the U.S. instead of Brazil, it was one of the many elements that set her up for her future career at Amazon.
Leading a Team of 300 at Amazon
Amazon was one of Lety's three target companies post-graduation, the other two being LinkedIn and Google. After receiving official offers from Hilti, LinkedIn, and Amazon and an official interest offer from Google, Lety eventually chose Amazon's Global Leadership Development Program.
Amazon Pathways provided Lety with a fast-track to senior management. It allowed her to use the leadership, operations, and quantitative skills she'd learned during her MBA to work in logistics. It was a great fit where she grew quickly.
"After just fourmonths as an area manager with 200+ direct/indirect reports, I was promoted to site lead, running a team of 350 employees," remembered Lety. "It was amazing to lead a team so big and to make an impact in so many lives. I was responsible for everything from overall safety to quality, performance, customer experience, and people development."
The experience allowed Lety to leave audit behind, and to try her hand at operations. And she only had the opportunity because her Alliance Manchester MBA gave her to tools she needed to create processes from scratch and lead complex teams of people.
But if there was one thing Lety learned during her MBA it was that you should never stop growing and learning. So, after just a year and two months at Amazon when Google reached out about a new position, Lety made the leap.
Leading a Team at Waymo (Google's Self-Driving Cars)
Three months ago Lety accepted a job as the Regional Operations Manager for Google Self-Driving Cars—Waymo.
Now, as Lety looks back at the past three years since she started her AMBS MBA in 2015, she can see how truly far she's come.
"In terms of my career, the MBA almost doubled my salary pre- and post-graduation and opened up a door to work in a completely different industry sector from anything I'd known before," said Lety. "The MBA and my work at Amazon gave me the skills I needed to lead large teams, understand and interpret key metrics, and develop processes from scratch. I didn't know any of this before Alliance Manchester Business School."
And her best advice for other business professionals who find themselves in a similar situation to hers is to go for it.
"Don't be afraid to leave your career behind and go for your MBA," Lety said. "I didn't know what I was going to do post-MBA, and Alliance Manchester Business School was a very big and difficult step. But it was a game changer in all good ways. It prepared me for where I am now, and if I hadn't taken the chance, I wouldn't be doing what I'm doing, enjoying my career or earning my high salary. My MBA was a very good investment."