Sponsored Content
We love to meet new people and expand our personal network, but we know it's not always easy. That's why we talked to Duke University's Fuqua School of Business to determine how the school can help. Whether it's by attending a multi-school event or meeting a diverse set of students in the classroom, Duke Fuqua is all about helping you build an MBA network that actually works for you now and in the future.
Read what Allison Jamison, the Assistant Dean of Admissions, has to say about taking advantage of your MBA network.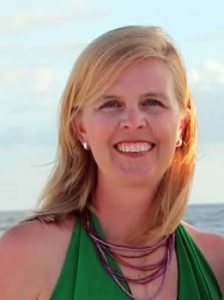 How does attending a multi-school event open up networking opportunities and how can an MBA candidate take advantage?
By attending a multi-school event, you will have the chance to meet not only the school representatives and alumni, but also others considering an MBA. You will find that different people are considering an MBA for so many different reasons—there is no one path that leads to the MBA. I think this can be really reassuring for applicants, especially if you are coming from a "non-traditional" background. These are individuals who are sharing this experience with you, and what a great group of people to share ideas with, ask for essay feedback, and crowdsource information about schools.
So, introduce yourself to others at our events, listen to the questions others are asking, and share your story as well. You might end up at the same school—which is great!—or you may end up at different schools. Maintaining these new relationships can help you grow your network to not just the school you attend, but schools others have chosen as well.
How does your program promote candidate diversity and why is it important to your students' success and network?
Diversity is vitally important at Duke.  You learn most from those who think differently than you do, so working together with people from different countries, industries, job functions, genders, and ethnicities helps everyone think more broadly about every situation and question.  Companies know that as well, and they are looking to recruit candidates who are open to and have experience working in diverse environments.  Additionally, if you have spent most of your career in a given field, you can really grow your network by connecting with individuals in different industries and with different focuses.
At Duke, we host several different on-campus events designed to address the specific questions of women, LGBTQ students, underrepresented minorities, and veteran students in addition to our other recruiting activities. You can learn more about our diversity programming and our recruiting events on our website.
Duke also attracts students from a wide variety of professional backgrounds. It is difficult to generalize a "typical" Fuqua student because of this diversity! The result is a highly diverse graduating class, with graduates entering into many different fields and industries. The result for our alumni is a diverse alumni network, and our recruiting activity is protected from specific industry downturns since the employer recruiting base is similarly diverse.
Are there any unique opportunities that your school offers to expand an MBA candidate's network?
In addition to attending a multi-school event, where you will meet staff and alumni from seven different schools, we partner with multiple organizations that can further help you grow your network: MLT, Forté, the Posse Foundation, the Toigo Foundation, Service2School, ROMBA, Point Foundation, to name a few.  Visit our website to read more about our partnerships.
Additionally, our student clubs and student ambassadors are a great way to grow your Fuqua network. We have a number of student volunteers whose information is available on our website for contact, and you'll find them to be a responsive and eager-to-assist group of students.
I would also encourage you to reach out to Fuqua alumni you know or know about at your current or target company. Our alumni take great pride in helping Fuqua create our future classes.
Duke Fuqua wasn't the only school to answer these questions. If you'd like to see what the admissions teams at Berkeley Haas, Cornell Johnson, Michigan Ross, NYU Stern, UVA Darden, and Yale SOM had to say, head here.