Sponsored Content
There's no doubt that networking is a vital piece of the MBA experience. When done correctly, it can offer a range of benefits from sourcing information to salary growth, building stronger relationships, improving job satisfaction, and more. In fact, research reveals that the more you network and grow your list of diverse contacts, the better you'll be able to generate ideas.
Unfortunately, many MBA students and applicants decide not to start networking until they're on campus. And, even then, research reveals that while 95 percent of MBA students want to meet new people, they spend half of their time with people they already know. The good news is that this doesn't have to be the case.
There's no reason that your network should be limited just to the business school you ultimately decide to attend. Some of the most valuable relationships you'll have will be with students from other universities who you'll meet at conferences, during competitions, at events, and while traveling. Essentially, you can build your network early on in your MBA career and then continue to build it for years to come.
The question is, "How can you build your network in a way that will be most beneficial to you?"
To get to the bottom of the answer, we talked with the admissions teams at seven top-tier MBA programs—Berkeley Haas, Cornell Johnson, Duke Fuqua, Michigan Ross, NYU Stern, UVA Darden, and Yale SOM. Our goal was to get deeper insight into business school networking, and then to get into the specifics of what each school offers that's unique and valuable.
Here's some key advice on building your MBA network early and taking advantage of it for years to come.
1. Exchange Information with as Many People as Possible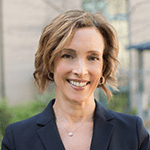 Your network can never be too large, and you can never meet too many people. Every individual who comes across your path is an opportunity. They are a connection that you have to an infinite number of other people, companies, professors, schools, and more. The key is to put yourself out there to meet as many people as you can and then engage with those people. That's exactly what Liz Rosenberg, the Senior Associate Director of Full-Time MBA Admissions at U.C. Berkeley's Haas School of Business, recommends.
"Meet and engage with other prospective MBA candidates and get their thoughts and perspectives on the schools and their journey. Who knows? You might end up sitting next to an applicant in class in a year or two or sharing an office down the road," said Liz Rosenberg. "And, while you're at a multi-school event, exchange email and LinkedIn contact information with as many people as possible so you can keep in touch. You'll be building your MBA network months or years before you start classes!" (Discover more about networking at Berkeley Haas here)
And at NYU Stern, they agree that meeting a lot of people early on in the application process is a great way to start building your business school network. As Admissions Director Lauren Calio said, "Don't be afraid to put yourself out there and say hello!"
2. Make Sure You Stay In Touch
Sure, meeting people is important, but your network is only as valuable as its upkeep. Too often, an MBA student or applicant will place so much emphasis on making the introduction that they'll forget that it's only one small piece of the puzzle. After the introduction, you have to follow up and stay in touch with your network.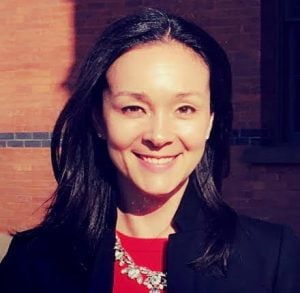 Reach out to the students, faculty, alumni, and staff you meet at events and keep connected. For example, Judi Byers, the Executive Director of Admissions & Financial Aid at Cornell University SC Johnson Graduate School of Management, recommends sending notes after a meeting or at least connecting on social media—whatever you can do.
"As you're making new connections, think about ways to stay in touch such a sending a note after, scheduling a meet up/visit, or connecting via LinkedIn," said Judi Buyers. "You never know whether the person you connected with at an event will turn into a classmate or core team member, lifelong friend, or future colleague." (Find out how else Cornell Johnson helps you network here)
At Yale SOM, Bruce DelMonico, the Assistant Dean for Admissions, feels the same way. He recommends that you "keep track of how you know the new contact—where and when you met, as well as perhaps a word or two about what you discussed when you met or have in common. Referencing this information will help you keep up the connection more effectively."
3. Look for Diversity in Your MBA Network
There's no denying that, as individuals, we're more attracted to people who are similar to us. We feel most comfortable interacting with people that have the same beliefs, backgrounds, and ideas. There's just one problem; this is exactly what you don't want. Diversity in your MBA network is vital to your current and future success.
The truth is that we grow more when we interact with people who are different from us—it's how innovation happens. And diversity in your network is also necessary for your future. MBA programs want applicants who are open to new ideas and have experience working and dealing with diverse environments and teams. The same goes for companies. So, the more diverse you can make your MBA network, the better. Besides, the wider range of people you know, the wider range of opportunities that are open before you.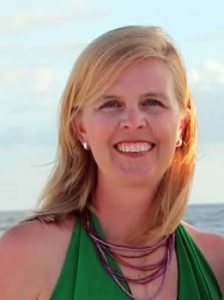 Diversity is vitally important to Duke University's Fuqua School of Business, explains Assistant Dean of Admissions Allison Jamison. She highlights the fact that by learning from those who think differently, you gain the ability to think more broadly and deeply.
"Working together with people from different countries, industries, job functions, genders, and ethnicities helps everyone think more broadly about every situation and question," explained Allison Jamison. "Companies know that as well, and they are looking to recruit candidates who are open to and have experience working in diverse environments. Additionally, if you have spent most of your career in a given field, you can really grow your network by connecting with individuals in different industries and with different focuses." (Read more about networking at Duke Fuqua here)
Diversity is also just as important at Berkeley Haas, which is why they recently developed a new Diversity, Equity, and Inclusion Action Plan that the school believes will help them better live up to their defining leadership principles and question the status quo. The goal of the plan is to bolster enrollment of underrepresented minorities and to develop a more inclusive environment campus-wide.
4. Ask How Each MBA Program Is Promoting Diversity
So, how do you gain a diverse MBA network? A lot of that is up to your school. If you attend a top-tier university that makes classroom and faculty diversity a priority, it will be easy to promote diversity in your own network because you'll already have access to the all the connections you could need.
That's why each of the seven schools we interviewed encouraged their MBA applicants to ask about how they're promoting diversity. In every case, the schools had implemented various programs, plans, and partnerships to help them reach more people across the spectrum. Just take a look at the many diverse events held at the NYU Stern School of Business that Director of MBA Admissions Lauren Calio spoke about.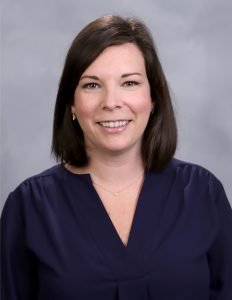 "NYU Stern hosts a number of events to support prospective students from diverse populations," Lauren Calio said. "During the Discover Stern Fall Diversity Weekend, for example, candidates have the opportunity to meet Stern students, alumni and administrators. During the Stern Military Summit, active duty and military veteran prospective students are invited to a day-long admissions event to learn about the strong military community at Stern. Additionally, several of Stern's MBA clubs also host educational events for prospective students, such as OutClass, Stern's LGBTQ community club." (Find out what else NYU Stern had to say here)
Another example can be found at Cornell University's S.C. Johnson Graduate School of Business. They were the first top-tier program to have their own dedicated Office of Diversity & Inclusion, focused on supporting the rising generation of women, underrepresented minority (URM), and LGBTQ leaders.
5. Find Ways to Expand Your Network Through Clubs and Organizations
There are many ways to expand your network while in your MBA program; the important thing is to take advantage of every opportunity. Don't be afraid to attend various clubs, reach out to student ambassadors, talk to faculty, and sign up to participate with your school's partnerships. In every case, you'll have the chance to meet more people from a diverse set of backgrounds that can then, potentially, be a part of your life for years to come.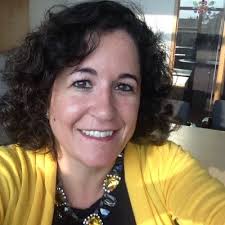 Diana Economy, the Director of Full-Time MBA Admissions at Michigan Ross School of Business, talked about the many networking opportunities available to MBA students and applicants.
"Michigan Ross partners with a number of fantastic organizations which not only enhance the diversity of the program but offer unique opportunities for our students to network. Many of these organizations also offer access to unique career opportunities," Diana Economy explained. "In addition, Michigan Ross hosts a number of special on-campus events which help expand a candidate's network with both current students and alumni." (Read more in the Michigan Ross blog)
At Duke Fuqua, student clubs and student ambassadors are a great way to grow your network. The school has a number of student volunteers whose information is available on their website for contact. You can also participate in one of Duke's many partnerships such as MLT, Forté, the Toigo Foundation, and more.
6. Recognize that Fellow Students Are One of Your Greatest Assets
Too often, MBA students and candidates feel that their most valuable assets are the connections they make with alumni, faculty, and staff at a particular top-tier MBA program. But, unfortunately, they're leaving out the importance of building a network out of their fellow students.
Every student you meet has a unique background and a one-of-a-kind trajectory that can be invaluable to your own life. You never know if a fellow student will end up at a company or in an internship that could help you land a similar position. Or they could end up in an MBA program that offers an event or opportunity that you want to attend but requires some type of connection. Either way, fellow students will not only help you navigate admissions, but they can be a resource far into the future.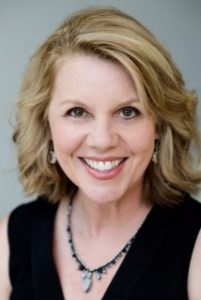 At the University of Virginia's Darden School of Business, Dawna Clarke, the Executive Director of Admissions and Financial Aid, recommends that you give special attention to every student and prospective student you meet throughout your MBA journey. Each individual, whether they wind up near you or far away, will be a valuable part of your support network.
"Don't discount the fellow prospective students you meet along the way. These applicants are on a similar trajectory as you, and they will likely attend MBA programs and go on to have great careers," explained Dawna Clarke. "Stay in touch. Not only can they be a support network for you as you navigate the admissions process, but they just might be a career resource for you down the road. You never know. After all, networking is not just about making connections, but also maintaining connections." (Read more in Darden's individual blog)
The same goes for Diana Economy at Michigan Ross. In fact, MBA1 students intentionally take core classes with a cohort of about 80 fellow students intentionally chosen to create a diverse group. This helps "students meet and interact with people from diverse backgrounds" and ensures that "each member of our community has full opportunity to thrive in our environment.
7. Don't Be Afraid to Take Advantage of Alumni
Finally, don't be afraid to take advantage of your school's alumni network. Every alum has something valuable to offer whether it's a connection at a current company or insight into the application and interview process. There are so many ways you can engage with your alumni network and take advantage of all the information, resources, and help they're willing to provide. The key is to make sure that you look for opportunities to meet and connect with more alumni whether through events, the career center, classes, etc.
That's why at the Yale School of Management, Assistant Dean of Admissions Bruce DelMonico talks about the importance of alumni, particularly their unique perspective.
"Alumni are invaluable," said Bruce DelMonico, "because they can give you the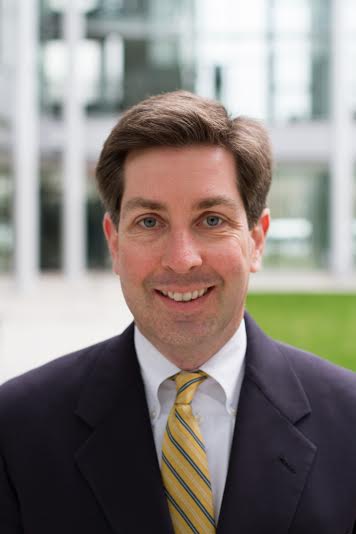 perspective of what it's like to have gone through the school's MBA program, what benefit they received from it, and how the school has been helpful to them in their careers. Most schools will have alumni at their admissions events, which is an important reason to attend these events. You can also seek out alumni at your workplace, which is another great way to connect with schools." (Read more in Yale SOM's individual blog)
The same can be said for UVA Darden and their incredibly responsive alumni network. There are a myriad of ways to interact with Darden alumni whether through conversations, attending events, or reaching out to a club. Alumni are a great resource for getting your questions answered and they play an important role in recruitment.
Inside the Schools
So, what exactly did each admission team at some of the top MBA programs in the country have to say about networking at their school? We asked each school the same three questions to gain specific insight into each school and how they think.
How does attending a multi-school event open up networking opportunities and how can an MBA candidate take advantage?
How does your program promote candidate diversity and why is it important to your students' success and network?
Are there any unique opportunities that your school offers to expand an MBA candidate's network?
You can find out what each school had to say:
If you'd like to attend a multi-school event with U.C. Berkeley Haas, Cornell Johnson, Duke Fuqua, Michigan Ross, NYU Stern, UVA Darden, or Yale SOM, you can find a calendar of events here.