Unlike the black and white decisions some candidates have received in recent weeks—the coveted acceptances and the less popular rejections—we know many of you find yourselves in a murky gray area called the waitlist.  It may not feel like there's much time left to change your fate in Round 1, but Clear Admit is here to tell you, there is hope!
In this latest episode of the Clear Admit podcast, Clear Admit Co-founder Graham Richmond and resident admissions expert, Alex Brown, break down just how the waitlist works and how schools use it. They also provide concrete advice on how you can make the waitlist work for you. What can you do now to change your odds? What can you expect timeline wise?  Should you deposit elsewhere while waiting? They discuss these questions and more. If you've been waitlisted at any of your target schools, you won't want to miss this episode.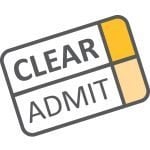 If You Like What You've Been Hearing, Please Subscribe and Rate Us on iTunes!
We love seeing the audience for our podcast series continue to grow! Please, if you have enjoyed what you've heard, won't you take a moment to rank the Clear Admit MBA Admissions Podcast in iTunes? That can really help even more listeners find us. To ensure that you never miss an episode, you could even subscribe.
This episode was hosted by Graham Richmond and produced by Contributing Editor Jonathan Pfeffer. Thanks to all of you who've been joining us! One more time: Ranking us in iTunes can help others find us, too, and subscribing means you'll never miss a podcast.