For our next installment of MBA Admissions Brief, which brings you advice and insights directly from leading business schools' admissions, we head to North Carolina.  Kenan-Flagler Business School is housed within the University of North Carolina at Chapel Hill. The school is well-regarded for its emphasis on team-based learning, its numerous international study programs and the variety of careers its graduates enter.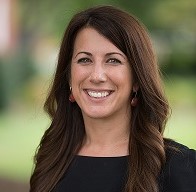 Danielle Richie is Senior Associate Director of MBA Admissions & Student Recruitment at UNC Kenan-Flagler Business School. She has over 11 years of experience within higher education admissions with a focus on MBA recruitment. She has a Master's of Science in Communication and Advertising from Syracuse University and a Bachelor's of Arts degree in Public Relations from the State University of New York at Oswego.
Read on for her advice on how to make the most of your time applying for an MBA in the coming year.
What would you say to someone who's applying next fall and just getting started in the MBA application process now?
Kudos to you for starting your application early and getting the documents together now in advance of the early action application deadline. I recommend taking the next few months to visit the schools that you plan to applying to and immerse yourself into the MBA culture of each school. Ask yourself:  Can I see myself here for two years? Do I feel as if the school, city and students match what I am looking for?
Visiting a school brings all of your research to life. You've read about it online but now is the time to experience it before you apply and, more importantly, before you receive your admissions decision. By carving out time now, you will find it easier to finalize your decision and pay your deposit instead of rushing your experience.  Find out whether the school has open interview season. If so, take advantage of it now.
What's the one thing MBA candidates should know about selecting a recommender?
Selecting a recommender can be challenging. Choose people who know you best and can articulate why you would be an excellent MBA candidate. Do not chose someone based on their impressive title unless you reported directly to them. Choosing a recommender who knows your strengths, leadership style and work ethic will go a long way toward developing a compelling application.
If you work in a family business, ask a colleague who is outside of the family to recommend you. Most schools will not accept a family recommendation. You can ask external vendors or clients to write something on your behalf that will showcase your project management skills, organizational behavior and more. If you ask a client, ask someone for whom you've already completed a project so as not to have an impact on a current one.
What's your program's most exciting change, development or event coming up in the year ahead?
Did you know that UNC is the oldest public university in the U.S.? Visionary academic leaders founded the Business School in 1919 and we're celebrating 100 years of excellence in business education at UNC Kenan-Flagler Business School all this year. We launched our MBA Program in 1952 and today offer a robust MBA core curriculum that provides our students with the fundamentals of business and offer concentrations so they can hone in on areas of expertise in industry and function.
As we celebrate our Centennial, we continue to innovate. We have a new Data, Digital Analysis and Technology concentration, and are exploring innovative uses of technology to enhance learning, including artificial intelligence and virtual reality. UNC Kenan-Flagler is continuing to cultivate stronger academic and industry relationships to expand our Center for the Business of Health, tapping expertise from the health side of the University to prepare students for the dynamic healthcare business. In addition to that, we are building on our global curriculum and expanding our global opportunities for our MBA students to develop their global competencies through experiential learning.
Of the big trends in business education right now (tech, globalization, analytics), what are you doing or innovating in one (or all) of these spaces?
The role of technology in business is growing and changing at a rapid pace and companies need to have a team with skills to compete in this environment. UNC Kenan-Flagler recognized this trend and introduced business analytics electives years ago. This past year we introduced the Data, Digital Analysis and Technology concentration to give our students the tool kit to address the needs of future employers. Some electives we offer are Storytelling with Data, Healthcare Analytics, Machine Learning: Strategy & Execution, and Marketing Analytics: Big Data & Marketing.
What would you like to highlight about your post-MBA career placement success?
The graduating class of 2018 had a successful year and the career outcome rate was 94 percent overall (90 days post-graduation.) This year the highest percentage of our students into the technology field; a first in the history of UNC Kenan-Flagler. Our Employer Engagement & Recruitment team has been hard at work and increased the number of on-campus recruitment opportunities in addition to maintaining strong relationships with top companies. For our international students, they worked hard and received a 93 percent success rate of career outcomes in this challenging market. We're fortunate to have to Jack Oakes, Executive Director of Career & Leadership, and our team of career coaches who support our MBA students in achieving their post-MBA career goals.