For our next installment of MBA Admissions Brief, which brings you application advice and program insights directly from leading business schools' admissions, we visit Columbia Business School in Manhattan. Students can begin the full-time, two-year MBA program at CBS in either August or January, and enjoy the distinct advantages of New York City.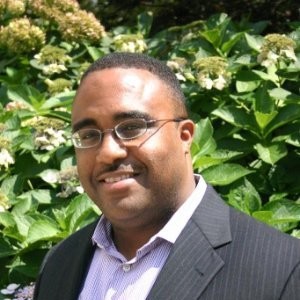 Shedding light on the CBS MBA application process and CBA MBA program is Michael Robinson, a Director of MBA Admissions at Columbia Business School. Much of his 16-year tenure has revolved around advancing diversity, equity and inclusion.  Michael's responsibilities have included expanding strategic outreach in Africa and South East Asia and managing relationships with key non-profit partners. He is a graduate of Baruch College (BBA '87) and Columbia Business School (MBA '01). Prior to his transition to higher education, Michael had a seven-year stint running a profitable music publicity firm where Buju Banton and the platinum-selling Grammy winner Shaggy were clients. An avid reader with a preference for historical biography, he is a former freelance writer and has completed three New York City Marathons.
Read on for more about the CBS MBA.
What would you say to someone who's applying next fall and just getting started in the MBA application process now?
Someone just getting started in the MBA application process first has to engage in thoughtful and reflective introspection.  Spend some quality time looking inward before considering schools.  I've heard Sheena Iyengar, one of our superstar professors, provide great career advice to our students through a three question framework that I've reworked a bit to make it relevant and helpful to MBA applicants as well.  Ask yourself:
What are you good at?  Better yet, what do you have the potential to be really good at?  Can you make an evidenced based argument for this?  Would an expert practitioner in this field agree with this assessment of your potential?
What problems intrigue you?  What problem would you be excited by, and challenged by, even if you had to work on that problem for an extended period of time?  Think broadly and don't just limit yourself to pursuing job titles.  This framework allows you to think about your career goals in the context of your values and what you truly care about.
How do you want to be known?  Can you think of five qualities that you want to be known for on your path to growing and developing as a leader?
Beyond the career introspection, spend some time thinking about your optimal learning environment.  How important is class size, city location?  At Columbia, our New York location is central to our MBA experience.  Either on campus, in person, or virtually, find impactful ways to engage with students from that community, with alumni from that community as part of your due diligence.  Fit matters.
What's the one thing MBA candidates should know about selecting a recommender?
I'm always wary of 'one thing' responses in any conversation about candidate assessments.  The admissions process is a complex one.  That said, choose recommenders who know you extremely well and who can speak to your career potential with a high level of specificity.  Choose recommenders who can provide concrete examples, team-focused examples, of how you have contributed and added value to your organization.
What's your program's most exciting change, development or event coming up in the year ahead?
I think one of the more exciting developments has been the growth of our digital curriculum, designed to help students excel at developing unique and actionable insights based on big data.  The curriculum encompasses more than 15 courses ranging from data analytics, coding and computational science to data mapping, machine learning and technology disruption.  The curriculum was spearheaded by Professor Costis Maglaras, who believes that fluency in these areas is increasingly becoming foundational for success in the business world.  The courses are rapidly growing in popularity with our students. In fact, based on glowing student feedback, adjunct professor Mattan Griffel, who teaches the introductory Python course, won the 2019 Dean's Award for Teaching Excellence.
I'm also very excited by what our alumni are doing and the impact that they are making.  For example, '94 grad and PE titan Robert Smith has emerged as a powerhouse in enterprise software. His decision to pay off all the student debt of the entire graduating class of Morehouse College (an historically black men's college that produced Martin Luther King) will have generational impact as these young men honor Smith's challenge to pay it forward.
Beyond Meat is one of the most successful IPOs of 2019.  CEO and founder, '08 grad Ethan Brown doesn't just see his startup as one that simply replaces meat with great tasting cholesterol free plant-based products.  His transformational vision delivers health benefits but also an environmental and sustainability upside (93 percent less land, 99 percent less water, and 46 percent less energy per pound of consumable meat) and also a way to revitalize rural America and the family farm.  Technology is the key driver. Beyond Meat has an innovation center, the Manhattan Beach Project, where scientists and engineers are rapidly closing the gap between plant-based meats and their animal protein equivalents.
What would you like to highlight about your post-MBA career placement success?
Columbia Business School students land at a wide range of firms across industries and in a variety of functional roles.  Historically, it is well-known that our students have been employed by notable campus recruiters in the financial services, consulting and consumer products sectors.  Increasingly, we see significant representation in the technology sector, at both large and small firms, with a number of students engaged in entrepreneurial endeavors. The Columbia MBA has a myriad of options given the caliber of the program and access to leading employers in every field in the global marketplace.