What is the Cornell Tech MBA program? How do you know if it's the right program for you? Recently, Adam Gavish, a Cornell Tech MBA alum, wrote about his experience and shared his opinions on LinkedIn. Here's what he had to say.
What Makes the Cornell Tech MBA Different?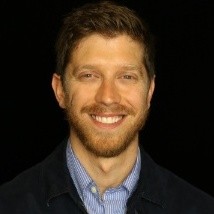 There are four key elements that make the CT MBA different than other programs.
The Tech Industry: In this MBA program, you'll get close to the tech industry, meeting and learning from hundreds of industry professionals. You'll also dive into real-life experiences and learn tools from the tech industry.
Hands-On Experience: As a Cornell Tech MBA, you'll design mock UIs, implement proof-of-concept prototypes, conduct user research, explore product ideas, and more.
Cross-Disciplinary Collabs: You'll work with students from multiple MBA programs, computer science programs, and more to solve problems.
Entrepreneurial Focus: From learning how to be a better public speaker to exploring customer empathy, you'll gain entrepreneurial skills throughout the program.
Where Do Alumni Work?
After graduating with your Cornell Tech MBA, what type of job can you expect? According to Gavish, the program is best for product managers, whether at big or small companies. Alumni go on to work for a wide range of companies including Amazon, BlackRock, eBay, Google, MasterCard, Microsoft, Twitter, Wall Street Journal, and more.
That doesn't mean you can't pursue a career in consulting, sales, or operations with a CT MBA, but you'll gain the most experience in product management.
What About Post-MBA Recruiting?
When you graduate with a Cornell Tech MBA, you can rest easy knowing that you'll have plenty of recruiting opportunities. Since the campus is located in New York City, you'll have physical access to thousands of big tech companies and startups. You'll also have access to the Cornell network, which is massive and incredibly helpful and giving. Last, but certainly not least, the CT Career Management Center is very well connected.
Risks of a One-Year MBA?
However, if you do decide to pursue the CT MBA, there are a few things to keep in mind.
There is no summer internship, which can be negative for individuals who have never worked in the tech industry before and need extra experience.
There's also very little time to think about your post-MBA career during the program, so you have to plan and plan well.
When you're trying to cram full-time learning and course work into just 12 months, you can expect a lot of stress and hard deadlines.
See all that Adam Gavish had to say by checking out his post, here.