No longer solely bound to the GMAT to prove their verbal and quant skills, MBA applicants are turning to the Graduate Record Examinations (GRE) for admission to their target business schools.  In this podcast episode, our special guest demystifies the challenging test and provides tips to master it.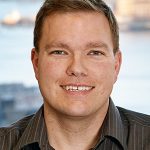 One of the most experienced test preparation experts in the world, David Newland, Veritas Prep instructor, tutor and author, has also been through more graduation ceremonies than just about anyone. With two master's degrees and a Juris Doctorate, David is very familiar with the feeling of a cap and gown. But he has also graduated from U.S. Army Basic Training, National Park Service Motorboat Operator Certification Course, and sea kayak safety training.
David has worked with students from every continent except Antarctica in his 13 years with Veritas. He has taught over 200 courses between the GRE, GMAT and LSAT. He has 99th percentile scores on the LSAT, GMAT and GRE—including a perfect 170/ 170 on the GRE. If you need to perform well on any exam—or need to learn how to operate a motorboat in hostile conditions—David is the one to talk to.
In this episode, he provides 4 key tips to tackle the exam as well as breaks down 10 myths about the test.  Once you listen to this podcast, you'll be ready to ace the GRE: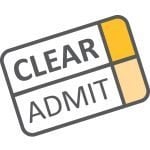 If You Like What You've Been Hearing, Please Subscribe and Rate Us on iTunes!
We have been absolutely delighted to see our listeners tuning into our podcast series in growing numbers. Please, if you have enjoyed what you've heard, won't you take a moment to rate the Clear Admit MBA Admissions Podcast in iTunes? That can really help even more listeners find us. And to ensure that you never miss an episode, why not subscribe?  If you have an idea for a future podcast, feel free to run it by us! Please send your pitch to [email protected].
This episode was hosted by Graham Richmond and produced by Contributing Editor Jonathan Pfeffer. Thanks to all of you who've been joining us! Ranking us in iTunes can help others find us, too, and subscribing means you'll never miss a podcast.