We continue our ongoing Admissions Director Q&A series with the Executive Director of Recruiting and Admissions, Janice Kennedy, of Rice University's Jones Graduate School of Business. Kennedy joined the school this year on the heels of a long career in commercial leadership roles within pharmaceutical, consumer packaged goods, and consulting. Kennedy brings the career view of what is next for those who choose the MBA journey. Her experience leading teams, mentoring and developing others fits well in the Recruiting and Admissions Department.
Read on to learn about the Rice Jones MBA, their new Global Offsite Elective destinations to Vietnam and Nepal, the importance of authenticity, and Rice's unique approach to the interview process.
Clear Admit: What's the single most exciting development, change, or event happening at Rice in the coming year?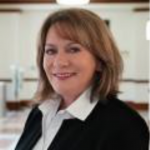 Janice Kennedy: There are several to choose from, but two of my favorites are new Global Offsite Elective destinations. We are fortunate to add Vietnam and Nepal to our offerings for all students. China is still on the list too. We're proud to be the only business school in Texas to give every student a global field experience to help them see the world differently and prepare them to thrive in the world.
CA: What is the one aspect of your program that you wish applicants knew more about?
JK: It would definitely be the entrepreneurship courses, events and thriving community. We've been ranked in the top 10 for eight years and have continued to grow the Rice Business Plan Competition (over 20 years) as the largest and richest in the world.
Our courses, labs, pitch competitions, accelerators, Silicon Valley treks, and access to venture capitalists round out an amazing environment that develops an entrepreneurial mindset — one of our core values.
CA: Walk us through the life of an application in your office from an operational standpoint. What happens between the time an applicant clicks "submit" and the time the committee offers a final decision (e.g. how many "reads" does it get, how long is each "read," who reads it, does the committee convene to discuss it as a group, etc.)?
JK: An application submission is the first step in an exciting journey to build a class! We take a cohort's creation very seriously and want to balance the best qualities from our pool of applicants. It's a delicate business.
With at least two official reads and an admissions review by our team, the recruiters represent their applicants through the entire process. Diversity is one of our core values, and we're committed to cultivating and nurturing diversity of opinion, ideas, and career aspirations to assemble a diverse student body.
CA: How does your team approach the essay portion of the application specifically? What are you looking for as you read the essays? Are there common mistakes that applicants should try to avoid? What is one key thing they should keep in mind as they sit down to write?
JK: The most important thing an applicant can do in the essays is to be authentic! We want to get to know the person. From my perspective, the essay is the perfect place to pull all of the pieces of a person's journey into a cohesive story so that we can better understand who they are.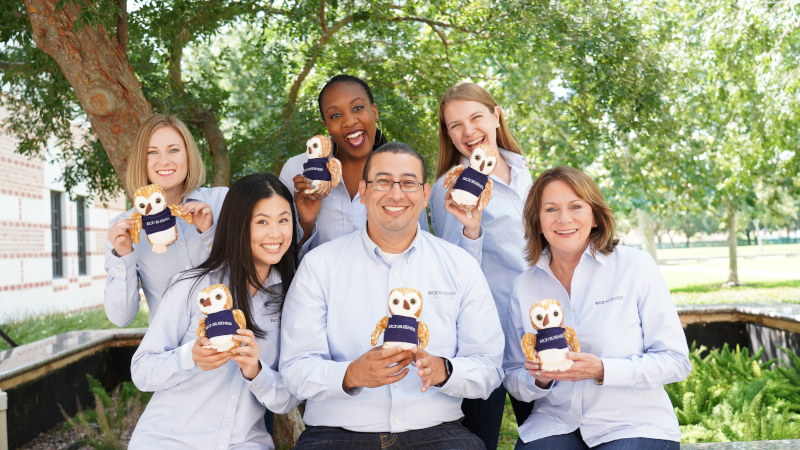 CA: How many essays would you wager you've read in your tenure at Rice? Thinking about the essays that have been the most memorable, is there something they have in common?
JK: I have not been at Rice Business for very long, so I don't have the stripes earned from thousands of readings that others have done (yet). The common element I have found in memorable essays are from candidates who paint the picture or take me on a journey.
It really doesn't have to be an elaborate adventure. It is more about sharing a passion or an event. I find myself imagining my way through the read nodding my head, smiling or finding empathy in the situation.
CA: Could you tell us about your interview process? Approximately how many applicants do you interview? Who conducts the interview (students, admissions officers, alumni) and what is the nature of the interview (blind, non-blind)?
JK: With five MBA programs, we have a substantial number of interviews even though our class size is intentionally smaller. For most of our programs, we have student ambassadors who conduct a blind interview.
We believe that our current students offer a great opportunity for candidates to ask about and better understand the culture we talk about in Recruiting and Admissions. For our MBA@Rice hybrid program, we conduct all interviews via a Zoom conference. It gives us the chance to engage with them virtually yet personally, and it removes any challenges in place due to location.
CA: Anything else you would like to add?
JK: Only to say that we are committed to sharing Rice Business in as many ways possible (Blog, Vlog, Podcasts, Website, and On Campus) so that every prospective student has the opportunity to gather the information necessary to determine that they belong here!
We strongly encourage applicants to connect with a recruiter and come to campus if possible. We'd love to see you.