We head into the final month of 2019 with a keen new episode of the podcast series, Wire Taps. Clear Admit's admissions experts, Graham Richmond and Alex Brown, are back to offer applicants advice on how to approach MBA admissions.  Each week, they pull profiles from MBA ApplyWire and elaborate on strategies these b-school hopefuls should use.  This week, the duo reviews an entry from an entrepreneur with a low GPA. They also advise a new mother eager to get back into a decision-making role and another applicant looking to switch to healthcare/biotech.
If you want a chance to be featured on the podcast, be sure to post to MBA ApplyWire.  Happy listening!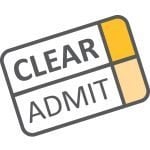 If You Like What You've Been Hearing, Please Subscribe and Rate Us on iTunes!
It's been wonderful seeing the audience for our podcast series continue to grow! Please, if you have enjoyed what you've heard, could you rank the Clear Admit MBA Admissions Podcast in iTunes? That can really help even more listeners find us. To ensure that you never miss an episode, you could even subscribe.
This episode was hosted by Graham Richmond and Alex Brown, and produced by Contributing Editor Jonathan Pfeffer. Thanks to all of you who've been joining us! One more time: Ranking us in iTunes can help others find us, too, and subscribing means you'll never miss a podcast.