Each week we collect MBA news from leading business schools to give you a quick overview of the latest trending topics.
In this week's MBA News You Need digest: Chicago Booth offers five reasons to choose their Deferred MBA program; Berkeley Haas outlines MBA application advice for explaining your career goals; Dartmouth Tuck re-launches its alumni Lifelong Learning program; Georgetown McDonough announces its first MBA Entrepreneurship Fellows; and Michigan Ross recaps its Winter Wellness Week.
Chicago Booth Explains Why You Should Apply for their Deferred MBA
Undergraduates contend with a number of major decisions during their senior years. It can be difficult to know what to do next and how to best position oneself in a constantly shifting marketplace. For undergraduate seniors who aren't ready to commit to a career, the Chicago Booth Scholars deferred MBA program offers the flexibility and freedom to explore options while also providing a pathway for the future.
Chicago Booth offered five reasons its Scholars Program is a stellar fit for undergrads:
You get the application, standardized test, and letters of recommendation out of the way while you're still in student mode. This means less stress later.
Deferred MBAs give you more flexibility in your professional timeline so you can choose to go back when it works best for you.
When you're accepted as a deferred MBA, you automatically gain access to the Booth professional network.
As a deferred MBA candidate, you also gain access to professional development opportunities at Chicago Booth, both online and in-person.
An MBA from Chicago Booth can help you accelerate your career impact. By applying early, you prepare for the future you want.
Read the full blog from Chicago Booth admissions here.
Berkeley Haas Breaks Down Career Goals in the MBA Application
One of the most essential pieces of the Berkeley Haas MBA application is the section that asks prospective students to define their career goals and aspirations. You have to be able to succinctly tell the admissions team why an MBA is the right choice for you professionally and personally. To help you do that, the Haas admissions team offered four tips for success.
Know Your Audience: Your application is one of thousands. To make sure you stand out, think about your application in terms of the academic and cultural fit of Berkeley Haas. It needs to be specific to the school and MBA program to appeal to admissions.
Understand the Prompt: Essays help the admissions team get to know you on a more personal level. It's important that you use this opportunity to express your dreams, which means carefully understanding the essay prompt before you start writing.
Let Your Voice Shine: Your application should demonstrate your personality; don't be afraid to talk about your personal experiences throughout the application. Reference your background and discuss your values and passions. Most importantly: be authentic.
Show Your Value: Finally, make sure to explain your career aspirations in such a way that it demonstrates how you'll add value to the Berkeley Haas MBA program.
Find additional tips from Berkeley Haas in the original blog here.
Dartmouth Tuck Announces New Program for Lifelong Learning
At Dartmouth Tuck, alumni never stop learning. Thanks to the re-launch of the Tuck Alumni Lifelong Learning program, that statement has never been truer. Starting this month, Tuck alumni will have even greater access to learning lessons and virtual education programs that address a wide variety of topics. The goal is to keep Tuck alumni at the "forefront of important developments in the academic and business worlds."
Here are the four tracks for Tuck Alumni Lifelong Learning:
Faculty Briefings: Alumni can deep dive into current research and key business topics.
Insights in Practice: Hear from industry experts on the latest business topics and developments.
Tuck Insider: Gain updates and insights on what's happening at Dartmouth Tuck.
Career Dispatches: Receive practice tips, review case studies, and delve into what it takes to have a successful career.
"This is a way of giving back to alumni who do so much for Tuck in their lifelong relationship with our school," said Renee Hirschberg, director of Alumni Engagement & Advancement Operations. Read more here.
Georgetown McDonough Welcomes First MBA Entrepreneurship Fellows
This fall marks the inaugural pair of Tivia S. and Richard L. Kramer MBA Entrepreneurship Fellows at Georgetown McDonough. Ananya Das MBA '21 and Alexander Williams MBA '21 were the two first-year MBA students selected to receive a $40,000 scholarship in total ($20,000 per year). They also earned a place in the operations of Georgetown Entrepreneurship, which is a faculty-run initiative with entrepreneurial programming for all of Georgetown's students.
Before heading to McDonough, Das worked on social enterprise projects across Southeast Asia and India. She was an environmental sustainability strategy consultant focused on developing roadmaps to incorporate sustainability, and plans to use her MBA for social change. Williams was an officer in the U.S. Navy and plans to start his own business after Georgetown.
The fellowship was established this year by Richard Kramer (P'22) and his wife, Tivia. Richard commented, "We are excited about being part of the Georgetown University community and expanding the school's entrepreneurial development program and objectives.  Our future leaders will benefit from the skills and exposure this will offer."
Wellness Week at Michigan Ross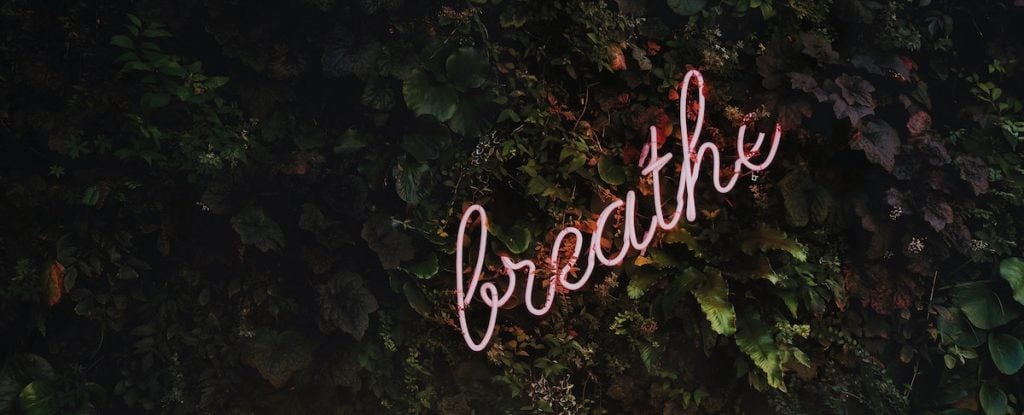 Student health and well-being is important to the Michigan Ross School of Business. That's why every January, the school hosts an annual Winter Wellness Week. This year, Michigan Ross featured a series of events focused on helping students create and maintain healthy, balanced lifestyles.
Organized by The Comfort Zone, a student-run health initiative at Michigan Ross, Winter Wellness Week is designed to provide MBA students with the resources and tools they need to manage stress and anxiety. Events include:
Keynote address by Greg Harden, life coach and motivational speaker.
Fail Wall where MBA students can share their failures and recognize they are not alone.
Lunch and Learn session focused on building healthy eating habits.
Student panel about being resilient and staying flexible.
Art Night where students will paint and create cards.
Free, high-intensity workout class called CityRow.
See when each event will take place and how you can participate here.