In this podcast episode of Wire Taps, Clear Admit's admissions experts, Graham Richmond and Alex Brown, continue to offer their insightful advice on the MBA application process.  This week, they review profiles from three prospective MBA applicants who shared their stories on MBA ApplyWire.
First, here's a closer look at the profiles they talk about in this episode.  One person has a history in healthcare, and is looking for pointers on the overall admissions process: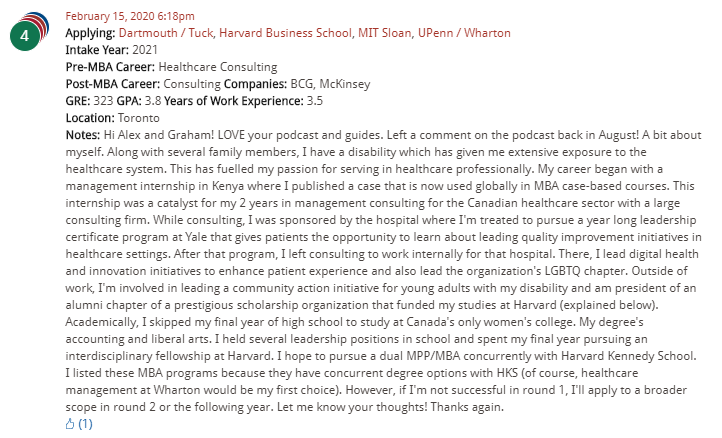 Also discussed in the podcast, an MBA applicant who has a lot going for them: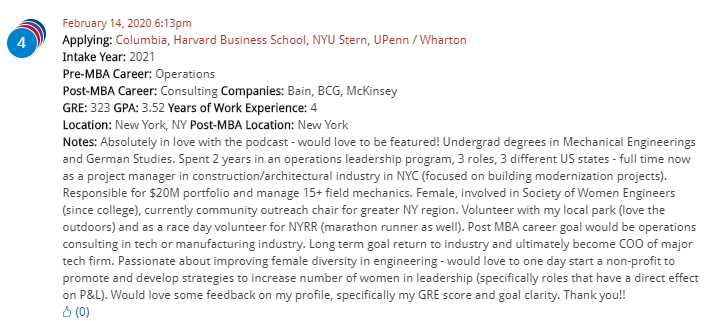 And one more is just beginning to consider target programs:

Tune into the podcast to hear what feedback Graham and Alex had for these MBA hopefuls!
This podcast episode is sponsored by the Kellogg Evening & Weekend MBA Program
Are you an intelligent, ambitious leader? Do you want to propel your development without putting your career on hold? Earn a prestigious MBA part-time while mastering the skills and building the network you need to realize your highest career aspirations. Customize your experience by taking classes on weeknights or Saturdays, choose from 100+ electives and enjoy fully dedicated 1:1 coaching with the most seasoned career services team in the industry. Get started at kellogg.northwestern.edu/ew.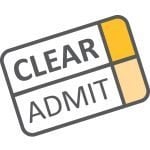 Be sure to post to MBA ApplyWire or MBA DecisionWire if you'd like Graham and Alex to offer admissions advice.
If You Like What You've Been Hearing, Please Subscribe and Rate Us on iTunes!
It's been wonderful seeing the audience for our podcast series continue to grow! Please, if you have enjoyed what you've heard, could you rank the Clear Admit MBA Admissions Podcast in iTunes? That can really help even more listeners find us. To ensure that you never miss an episode, you could even subscribe.
This episode was hosted by Graham Richmond and Alex Brown, and produced by Contributing Editor Jonathan Pfeffer. Thanks to all of you who've been joining us! One more time: Ranking us in iTunes can help others find us, too, and subscribing means you'll never miss a podcast.