These days, Google is a ubiquitous verb.  How many teaspoons in a tablespoon? Google it. What was the final score of the Super Bowl? Google it.  What would it be like to work for Google?  Google it—or, rather, keep reading.
Founded in 1998 in Silicon Valley, Google began as a search engine, brought to life by two Stanford University PhD students.  Since then, through innovations and acquisitions, it has evolved into a go-to fount of information, as well as a tech giant with limitless career opportunities.  Indeed, MBA graduates can target roles in all functions from product management and sales to finance, marketing and operations—and everything in between.
In the first of our series of Real Humans of Google, a Stanford GSB graduate, Shammi Quddus, shares her story of pursuing an MBA and earning an offer from Google.   Read on for how to make the most of the interview process, what it's like to work at Google and much more.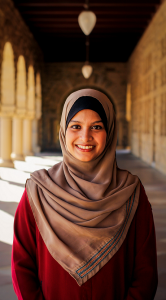 Shammi Quddus, Stanford GSB '18, Product Manager at Google
Age: 33
Hometown: Chittagong, Bangladesh
Undergraduate Institution and Major: MIT, USA. BSC in Environmental Engineering
Graduate Business School, Graduation Year and Concentration: Joint MBA/MPAID between Stanford Graduate School of Business and Harvard Kennedy School, Class of 2018
Pre-MBA Work Experience: 4 years of General Management in social enterprise startups in Bangladesh (WaterHealth and Jeeon)
Post-MBA Work Experience: 1.5 years, Product Manager, Google
Why did you choose to attend business school?
I wanted to come to business school to learn how to build and scale companies. After graduating from undergrad, I worked for two startups, none of which were very successful. I realized it wasn't very hard to get started on an idea. However, once the mvp (minimum viable product) was launched, it was extremely hard to scale those products into viable businesses. We would run out of money while struggling to find a product-market fit and then panic would set in. This happened twice in a row, which made me think I should go back to school to learn how to build for scale.
Why Stanford GSB? What factors figured most prominently into your decision of where to attend?
I decided to attend the GSB because of my interest in tech entrepreneurship and product design. I want to pursue a career in technology where user delight is driven by world class design insights. The fact that the GSB is placed at the heart of Silicon Valley with strong roots in Stanford's computer science and design school were my key decision influencers. I took electives in entrepreneurship, computer science and design during my time there.
What about your MBA experience prepared you for your current career?
I am currently a Product Manager at Google, which requires me to have technical, design and people skills in order to understand users and drive a cross-functional team towards a product vision. I took product management and design thinking classes at the GSB, but also classes on interpersonal dynamics that have proven invaluable in cross-functional work.
What was your internship during business school?  How did that inform your post-MBA career choice?
I interned at a fintech startup called PayJoy based in San Francisco that works in the consumer financing space in emerging markets. I traveled to Indonesia and Malaysia to do market research and understand the regulatory environment. The pace of fintech in Southeast Asia blew my mind—users were leapfrogging credit cards to digital wallets—transforming businesses and lifestyles at breakneck speed. That summer made me decide that I want to work in fintech, which is why I chose the Payments team at Google.
Why did you choose your current company? What factors figured most prominently into your decision of where to work?
I prioritized two factors: scale and mission. Given I had worked for startups before, I wanted to work for a large company to learn how a company at scale works. It's also important to me that I believe in the company's mission. Google is a company whose mission to democratize information deeply resonates with me. From the age of 16 when I first typed in 'How to apply to college in the USA,' I have Googled my way through everything until now. So, when I had an offer from Google, it didn't take me very long to make up my mind.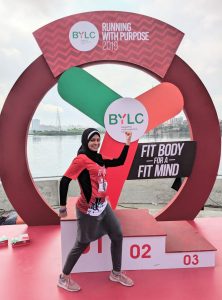 Advice to current MBA students:
–One thing you would absolutely do again as part of the job search?
Take every interview you get even if it isn't your dream job. I would recycle the industry knowledge I would gain from one interview for subsequent interviews as 'Hey do you know your competitors are planning to do this?'. This was often new information for the interviewers and they would feel they had learned something new by talking to me, which is the impact you want to have as an interviewee.
–One thing you would change or do differently?
Use my professors more. One introductory email from a professor can directly bypass recruiters and land you directly with an interview with the hiring manager. I was too shy to ask my professors for introductions in the beginning, but as soon as I did, I got good interviews with top companies lined up.
–Were there any surprises regarding your current employer's recruiting process?
Google does a lot of just-in-time hiring. I got my offer a week after my graduation and was surprised that they were still hiring new grads so late in the cycle. Don't despair seeing your peers celebrating their offers in the fall—there is a lot of time and jobs left to go.
–What piece of advice do you wish you had been given during your MBA?
When you meet new folks, whether it's faculty or classmates, people don't remember you for your professional experience, rather life experiences—yet we spend so much of our time talking about the former. It's a missed opportunity to build a connection with another person when we keep talking about work. The relationships that have endured post-business school are the ones which were built on sharing my full self with all its worries and laughs that comes with doing a joint degree between the East and West coast with a toddler in tow.
What's the best thing about working for your current employer?
Googleyness. Google has a word to define its culture (Googleyness) and it's one of the explicit criteria that is screened for during the hiring process. A Googley colleague is not arrogant despite great intellectual ability, thrives in ambiguity, goes out on a limb to help you without even having met you and will refrain from complaining unless they themselves have a solution to the problem. It's incredible how consistent these qualities are in the Googlers I meet in every corner of the world despite Google being a company of 110,000 people.