A team of 10 Executive MBA students from the Wharton School of the University of Pennsylvania have banded together to deliver personal protective equipment (PPE) to those on the frontlines of the COVID-19 battle.  The team leverages expertise and their network to be an end-to-end trusted supply chain, with great speed from procurement to delivery.
The need for PPE is dire. As explained on their GoFundMe page, "The growth in COVID-19 cases and growth in death toll is exponential while the supply of PPEs is not. The first 100,000 COVID-19 cases took 67 days, the next 100,000 cases took 11 days, the next 100,000 cases took 4 days. Most major cities in the U.S. are currently doubling cases every 2-5 days.  Meanwhile, new PPE manufacturing and shipping will take from weeks to a month to ramp up."
While manufacturing of PPE has increased, it's not nearly enough. The U.S. needs billions of masks (3.5 billion/year according to the Dept. of Human Health), and we only have a small fraction of that. Moreover, the hospital procurement process can also create delays due to quality checks and liability issues.
Recognizing that these supply chain issues can mean life or death, the Wharton EMBA team's mission is "to bridge the gaps that still exist today until those large volumes of masks actually arrive at hospitals and manufacturing is cranked up."
They will run their fundraiser—the current goal is $250k—and supply chain until the need is sustainably met by larger operations.  100% of donations go directly to immediate PPE procurement.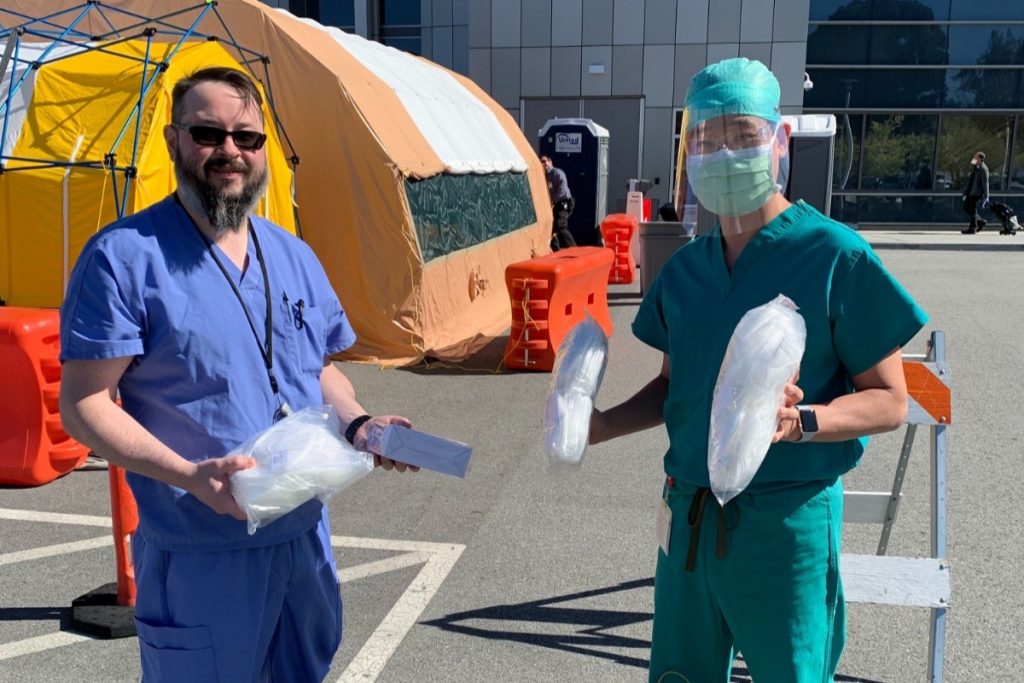 From Launch to Expansion
Daniel Wu WG '20 and Ada Zhang WG '21 had each started independent fundraising initiatives a few months ago, in support of their home country of China. They soon connected during their networking efforts to secure PPE.  When the outbreak reached the U.S., Wu and Chris Chang WG '20 decided to help procure PPE for the hospitals where some of their classmates (senior doctors and medical chiefs around the country) were deployed. Fellow Wharton EMBA students in Philadelphia and San Francisco, DQ Zhu, Dr. Alex Ding, Medical Director and Chief of Radiology at Sutter Health, and Dr. Jim Lee, the Program Medical Director at UPenn, also joined the team.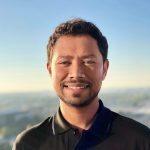 "The original plan was to do a one-time collection of donations from our classmates to help fund a delivery of masks. But as word of the initiative spread, we decided to create a GoFundMe campaign to make collections easier to manage. This also gave us the ability to continue the effort as long as we could keep donations coming in," says co-founder Shobhit Singhal.
The team contacted many suppliers across the world, and after a few test runs, settled on three to four sources that offered good quality, manageable prices and quick delivery. The end-to-end cycle time from donation to delivery is between six and eight days.
Singhal continues, "Once the supply chain was sorted out, we shifted our focus to PR and fundraising." Fellow Wharton EMBA students, Marlene Avitia Bailey, Mitchell Lee, Amit Bhambi and Josh Kristoff support communications, fundraising and PR.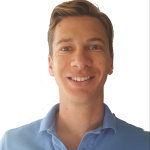 Kristoff has been leading a lot of the fundraising effort, and has managed to bring in thousands of dollars of donations. "It's a hustle," he says. "Despite the news of cases increasing, there are still many people that haven't been impacted personally, so we have to tell the story in a compelling way. We're on calls, in meetings, on social media, and texting folks that can support the fund because the need today continues to be so large."
The team recently connected with a consumer insights consulting firm, Olson Zaltman, to increase the propensity of donation.  Many Wharton classmates have also been working with their companies to garner support.  Cisco and Cisco Meraki, for example, have been helping social media efforts with shares and internal article features.  Alumni groups like Wharton Healthcare Alumni and Wharton Veterans Association, along with a growing list of Wharton professors have also been contributing to the fund and sharing with their networks.
On the Frontlines
"Our classmates and families are doctors and nurses on the frontlines and we're still hearing about PPE deficiencies—our network connects us to the places with the biggest need, these are priorities," explains Singhal.  "In some cases our doctor classmates are diverting PPE to other hospitals in greater need, despite them still having a need."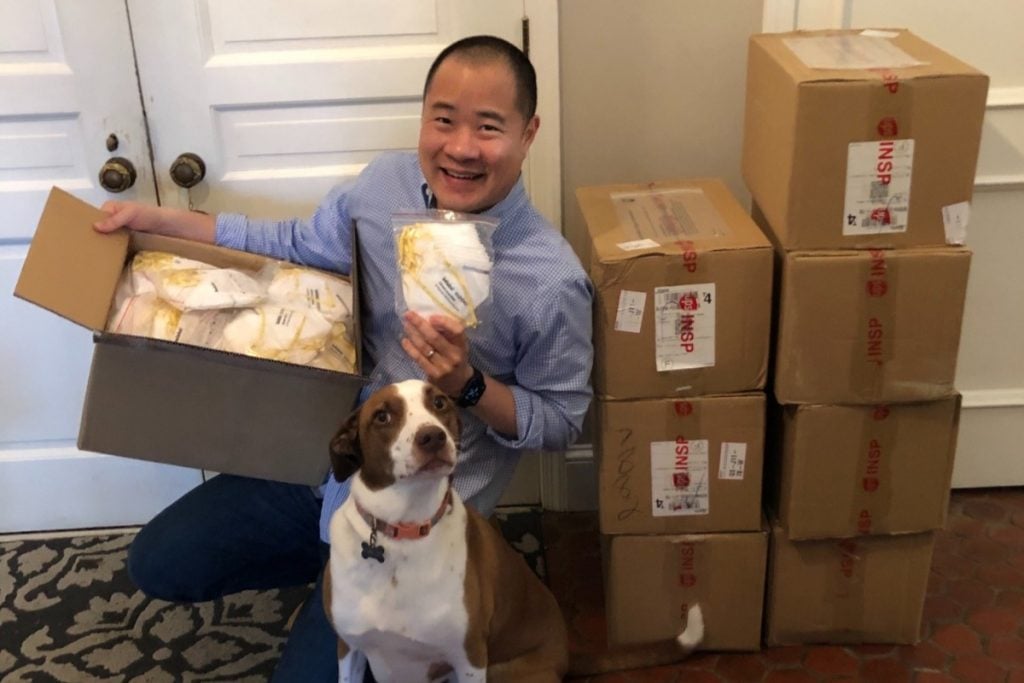 The need for PPE remains immense, but the Wharton team's initiative has inspired additional support, too.  Kristoff shares,
"This fund is about mobilizing communities to support an event that has impacted us all—our frontline staff need to stay healthy today to give care tomorrow.  An unexpected, but wonderful, development for us has been the fact that we have received tons of requests from people around the country who don't have their own supply chains, but still want to donate supplies to places where their loved ones are deployed on the frontlines. We have been able to help deliver almost 100k masks to these folks, in addition to the 30k through our original campaign. We have helped 33 hospitals across 14 states so far, with many more in the pipeline!"
Learn more about their efforts and how you can contribute here.