MBA admissions directors from around the world will be discussing their programs, the admissions process, essays, interviews and more in our annual Admissions Director Q&As.  We are excited to kick off the 2020-2021 series with insights from Lihao (Steven) Ji, the assistant director of the MBA Marketing, Admissions & Financial Aid Department at CEIBS.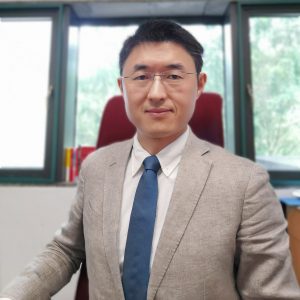 CEIBS, which stands for the China Europe International Business School, is located in Shanghai, China, and was founded in 1994 as a non-profit joint venture between the Chinese government and the European Union. In 2010, the school also opened a campus in Beijing for Executive-level education. The 18-month full-time CEIBS MBA program is well known for its excellence in preparing international leaders to enter the global business economy.
Ji joined the CEIBS MBA Admissions Department as his first job after graduating from Shanghai Jiao Tong University in 1999. He also received his Diploma in Management from the Executive Education Programme at CEIBS in 2008. Read on for his insights into what can make or break your candidacy for CEIBS, hallmark professors, what to expect in your admissions interview and more.
Clear Admit: What is the one aspect of your programme that you wish applicants knew more about?
Lihao Ji: This has to be the three month compulsory Integrated China Strategy Project (ICSP). Every year we have many companies that come to us with real business problems that need to be solved. There are a wide range of topics every year, from big data/AI to sustainability to go-to-market strategy. It is an excellent opportunity for our students to test their knowledge and also familiarise themselves with the professional work culture in China.
Every student works in a team of five people that has to adhere to strict guidelines to ensure a diversity of backgrounds. The teams then bid for projects based on their topics and industry. Only after a team has won a bid for a project will they get to know what company they will be working for. We do this to make sure our students bid for the project that truly interests them rather than bidding for the brand behind the project.
We also have professors and executive advisors that help students along the way, ensuring the best quality and implementable solutions are delivered to companies. You can learn more about the ICSP by watching this video on our website.
CA: How might the applicant experience look different this year due to COVID-19? How would you advise candidates to get to know your MBA programme and student community if they aren't able to visit your campus?
LJ: It has always been our intention to make sure our applicants have full information about CEIBS at hand when they apply. Due to COVID-19, we've had to adjust our efforts. All offline events were moved online and we added a series of region specific webinars which were led by our current MBA students. The response to the online events has been great. Moving forward, things are pretty much back to normal in China and we are confident we will resume our domestic offline events soon. However, for our international applicants, we will continue to host online events all throughout the admissions cycle.
Prospects can also sign up for a 1-to-1 consultation session with a member of our admissions team or get in touch with our current MBA student ambassadors, whose contact information can be found on our website.
CA: Walk us through the life of an application in your office from an operational standpoint. What happens between the time an applicant clicks "submit" and the time the committee offers a final decision (e.g. how many "reads" does it get, how long is each "read," who reads it, does the committee convene to discuss it as a group, etc.)?
LJ: After making sure that the application is 100% complete in all aspects, there are several steps of evaluation that every application we receive goes through.
Step 1 – Initial Review: The first step is the initial review. Every single application undergoes two independent initial reviews by experienced professionals. We have a complex and a very comprehensive algorithm that we use in our initial review to judge a candidate's essays, academic background, GMAT/GRE and work experience. Based on the overall evaluation of the initial review, we decide whether the candidate qualifies for the interview stage.
Step 2 – Interview: A typical CEIBS interview lasts around 30 to 40 minutes. There are always two panellists – one professor and on member from the CEIBS MBA department. Through the interview, we try to judge the candidate's soft skills and also try to gauge their genuine interest in having a short-to-long-term future in or with China.
Step 3 – Final Review: After consolidating the initial review and interview scores at the end of each round, the admission committee convenes to discuss each and every candidate that was interviewed to make a collective decision on their admission. The entire period from submitting the application to getting a final decision varies from two to four weeks.
CA: How does your team approach the essay portion of the application specifically? What are you looking for as you read the essays? Are there common mistakes that applicants should try to avoid? What is one key thing they should keep in mind as they sit down to write?
LJ: There are various parameters that we rate the essays on. Broadly speaking, they can be narrowed down to four:
Insightful and convincing analysis
Logical thinking
Good communication
Demonstration of leadership ability
The biggest mistake that we see candidates make is a lack of research. For us it's not about recruiting the best candidates, but the right candidates. We need to know that you've done your homework. At times, we get candidates with very impressive backgrounds, but they haven't done enough research about the school and specifically how our MBA curriculum can help their career. That is a deal breaker for us. So before applicants sit down to start their application, they should reach out to as many people as they can to know more about the school and our MBA programme.
CA: Could you tell us about your interview process? Approximately how many applicants do you interview? Who conducts the interview (students, admissions officers, alumni) and what is the nature of the interview (blind, non-blind)?
LJ: Our interview process is pretty straightforward. Soon after closing each round of applications, we invite applicants who have qualified from the initial review stage to an interview. As I mentioned earlier, the interview is conducted by one of our professors and a member of the CEIBS MBA team. In the current pandemic situation, all our interviews are conducted online. However, in normal circumstances we do travel to various cities, both domestic and overseas, to conduct in-person interviews. Candidates can opt for an online or offline interview. Ideally we conduct a little over 300 interviews every year. We are lucky in a sense that we get very high quality applications every year, but this does make our job of selecting the interview shortlist a lot harder.
CA: Tell us briefly about two notable professors at your institution (ideally one student favourite, and one up-and-coming).
LJ: This is probably the toughest question you have asked me today! Each of our faculty members is top-class by any standard. However, since you have asked me to choose two, here you go:
Xu Bin
Professor Xu Bin is one of our most senior professors. For MBA students, he teaches the Macroeconomics core course and the Chinese Economy elective. He is simply a rock star. At the end of the course, students queue up to get his autograph or a picture with him. He has also long been an active commentator in the news media about China's role in the world economy.
Emily David
An up-and-coming professor would be Emily David. She is an Assistant Professor in our Organisational Behaviour and Human Resources department. Currently, she is involved in teaching Organisational Behaviour, Leadership Journey and Leadership: Developing High Performing Teams and Organisations to MBA students.
CA: Anything else you'd like to highlight about your MBA program or admissions process?
LJ: I think we have pretty much covered all the bases here. However, I would like to mention that we have recently included an optional video essay in our application. Candidates can use that to show us their creative side or simply tell us more about themselves.
I would also encourage the applicants to not hesitate to get in touch with us. We are always happy to speak to prospects and give them all the information they need to apply to CEIBS.