If Stanford GSB is on your list of target business schools, be sure to read this edition of our Admissions Director Q&A series with the Assistant Dean of MBA Admissions and Financial Aid, Kirsten Moss. Prior to her current role at Stanford, Kirsten developed tools to assess leadership potential as a consultant with Egon Zehnder. Earlier in her career, she was the Director of Career Services and the Director of Admissions and Financial Aid at Harvard Business School. Kirsten has an AB in economics, government, and sociology from Harvard College and an MBA from Harvard Business School. She has a Doctorate of Psychology from William James College where her research examined how to assess transformational leadership during selection interviews. Read on for her insights into what makes Stanford GSB admissions essays stand out, how the interview process works and who the program is looking for, along with a lot more.
Clear Admit: How might the applicant experience look different this year due to COVID-19? How would you advise candidates to get to know your MBA program and student community if they aren't able to visit your campus?
Kirsten Moss: This summer and fall, we are offering many new types of virtual events to help candidates learn more about Stanford. I would advise students to attend a selection of events customized to their interests. We are hosting panels with specific focus on industry, geography, gender, and diversity. Some panels will feature alumni from different regions around the world as well as from a specific industry such as consulting, finance, technology, healthcare, and entertainment. In addition, we offer smaller discussion forums with admissions officers and with current students. I invite you to visit our website and enroll for events that will help you understand how Stanford can help you achieve your aspirations.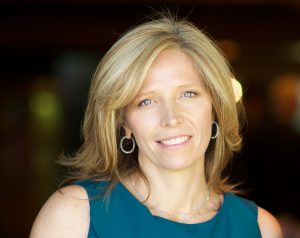 CA: Walk us through the life of an application in your office from an operational standpoint. What happens between the time an applicant clicks "submit" and the time the committee offers a final decision (e.g. how many "reads" does it get, how long is each "read," who reads it, does the committee convene to discuss it as a group, etc. We do not share this information.)
KM: After the application deadline, our admissions officers begin reviewing them holistically. The candidates we identify as the strongest prospective students for our program are invited to interview. Once the interview is complete, the interviewer provides an assessment, which the Admissions Committee considers in combination with the written application. On the day of the relevant deadline, the Admissions Office posts the committee's admission decision.
CA: How does your team approach the essay portion of the application specifically? What are you looking for as you read the essays? Are there common mistakes that applicants should try to avoid? What is one key thing they should keep in mind as they sit down to write?
KM: We have two required essays. The first asks, "What matters most and why?" In this essay, we seek to learn about your values and what motivates you. The second asks, "Why Stanford? Describe your aspirations and how your Stanford GSB experience will help you realize them." In this essay, we try to understand what you hope to do. We also pay attention to what is most compelling to you about the GSB experience and how our program can help you bridge the gap between where you are now and where you want to go.
In addition to the required essays, we have optional short answer questions where we ask you to think about a time when you have created a positive impact, whether in professional, extracurricular, academic, or other settings. "What was your impact and what made it significant to you or others?" You may share up to three examples with us. We ask this question to give you an opportunity to tell us what you have done that is meaningful to you. We hear about some of your achievements from your recommenders, but they may only know about your contributions in one specific role or organization. We want you to tell us in your own words what makes you most proud.
A strong application helps us understand your values, your aspirations, and your impact. The only common mistake I can think of is not taking the time to read the guidance we offer on our website and in the application.
The key thing to keep in mind as you write is to tell us your story, not the one you think we want to hear. I promise you that your story will be far more captivating to us.
CA: Could you tell us about your interview process? Approximately how many applicants do you interview? Who conducts the interview (students, admissions officers, alumni) and what is the nature of the interview?
KM: We interview approximately 2-3 candidates for every seat in the class. Alumni conduct the majority of the interviews, and the interviews last approximately 45 minutes. Alumni interviews also give applicants an opportunity to meet members of our community. The alumni interviewers are provided candidates' resumes; however, they do not have access to their applications.
Since our interviews are based on past behavior, we focus on understanding your past actions – both what you have done and how you have done it. To prepare for your interview, think about times in the past few years when you have been effective or proud of your efforts. What was the situation? What action did you take? What was the result? Also, come prepared with questions for your interviewer, so you can learn about his or her experience at Stanford GSB.
CA: Tell us briefly about two notable professors at your institution (ideally one student favorite, and one up-and-coming).
KM: Adina Sterling is Associate Professor of Organizational Behavior whose expertise centers on social networks with particular attention to labor markets. She has been honored with faculty fellowships for her research around labor markets, social networks, and hiring practices. In addition, in 2017 she was singled out by GSB PhD students for her distinguished service. Her research and areas of expertise have been featured in these recent ways: "Don't Let Artificial Intelligence Pick Your Employees," published in Insights by Stanford Business, 2/8/19; "How will artificial intelligence change hiring?" conversation sponsored by Stanford University's Human-centered Artificial Intelligence (HAI), broadcast on SiriusXM 4/7/19; "State of the Union 2018: Social Networks," presentation sponsored by Stanford Center on Poverty and Inequality, 5/2/18. And in the recent discourse on racial justice and inequality, her research from 2017 on the impact of referrals on promotions of minorities and women has gained resonance and renewed interest.
Glenn Kramon was honored last month by MBA and MSx students with the 2020 Distinguished Teaching Award. At the presentation event in early June, Dean Jonathan Levin remarked that Glenn is so invested in the success of his students in his "Winning Writing" classes that he managed to meet with every single one of them for a virtual coffee hour. A student member of the selection committee agreed and said, "I think about 150 students in the Class of 2020 think they're Glenn's best friend." In the past five years his students have published three dozen op eds in such publications as the New York Times and the Wall Street Journal. A 10-time winner of the Pulitzer Prize out of 25 nominations, he said "I gotta say, this award means more to me than any of those Pulitzers."
CA: Anything else you'd like to highlight about your MBA program or admissions process?
KM: Do not take yourself out of the running because you believe you do not have the "right" profile. There is no right profile. We are looking for individuals who aspire to change lives, change organizations, and maybe even change the world. If you have ever developed a new insight, taken initiative, persisted through a tough challenge, or invested in the growth of others, tell us. We want to know.