We head to Nashville in this edition of our Admissions Director Q&A, for a deep dive into Vanderbilt University's Owen Graduate School of Business. Bailey McChesney began with the Vanderbilt Recruiting and Admissions team in March 2011. She facilitated many of the operational procedures for the department and planned the national MBA recruiting tour, Inside the MBA. She also enjoyed traveling and recruiting students to join the Vanderbilt MBA program and serving as the Owen Orientation Chair. Now, as the Senior Associate Director of MBA Admissions, Bailey currently manages the application evaluation process, campus visit experience and our MBA Recruiting & Admissions Fellows. Read on for her insights into the MBA program, what to expect in the application process and more.
Clear Admit: How might the applicant experience look different this year due to COVID-19? How would you advise candidates to get to know your MBA program and student community if they aren't able to visit your campus?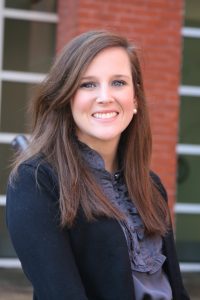 Bailey McChesney: At Vanderbilt Business, we are still committed to delivering our world-class business education on a personal scale. "Personal Scale" from the Recruiting and Admissions side means that we offer an extremely personalized experience for candidates to get to know us and for us to get to know them.  All candidates have a specifically designated Recruiting Manager, who works alongside them throughout the entire recruiting and admissions process, and our Recruiting Team continues to offer personal consultations around the application process. We have created a Virtual Campus Visit, which allows candidates to experience the Owen experience to its fullest.  The Virtual Visit experience includes access to a series of Vanderbilt Insider events that are sessions around a specific topic of interest (e.g. student life and clubs, life in Nashville, Owen Partner's Association), small group sessions with our Career Management Center coaching team, and virtual lunches with current students.  AIGAC (Association of International Graduate Admissions Consultants) rated us #1 for "the school that got to know me the best" and I think that's because of our commitment and thoughtful approach of getting to know each candidate.
CA: Walk us through the life of an application in your office from an operational standpoint. What happens between the time an applicant clicks "submit" and the time the committee offers a final decision (e.g. how many "reads" does it get, how long is each "read," who reads it, does the committee convene to discuss it as a group, etc.)?
BM: Our program has a thoughtful and comprehensive evaluation process to ensure we are evaluating the full potential of an applicant. Once an application is submitted, the application goes through an initial evaluation process to determine interview approval. We approve a significant portion of our applicant pool for an interview, but do interview candidates by invitation. After the application is complete, we have a team of individuals who evaluate the application. Our Career Management Center evaluates parts of the application and the application is evaluated twice by members of our Recruiting and Admissions Team. After the comprehensive evaluation, we have an Admissions Committee who makes the final decision. The Admissions Committee is made up on individuals from our Career Management Center and the Recruiting and Admissions Team including our Application Evaluators.
CA: How does your team approach the essay portion of the application specifically? What are you looking for as you read the essays? Are there common mistakes that applicants should try to avoid? What is one key thing they should keep in mind as they sit down to write?
BM: We have four short-answer written statements as a part of our application in addition to a video response. Three of the written statements are career focused and one is a more creative statement. The questions on the short answer statements are very straight forward and ask about the candidate's career goals and skills they want to improve while in the program. Our creative written statement and our video response are meant to be more fun and give the candidate a chance to let their personality shine through. All of our essays are meant to help us get to know the candidate on a deeper level, just like the interview. With our essays, we are trying to give candidates every opportunity to show us who they are as a professional and a person.
CA: Could you tell us about your interview process? Approximately how many applicants do you interview? Who conducts the interview (students, admissions officers, alumni) and what is the nature of the interview?
BM: We believe that the interview is an essential part of a candidate's application and really allows a candidate to showcase their professional experience and complement the online application. Because of that, we approve more than 80% of our applicant pool to interview. Our interviews are conducted by our MBA Recruiting and Admissions Fellows, current second-year students. Who better to evaluate fit for the program than the students themselves? Our Fellows go through extensive interview training, including Unconscious Bias training, and are thoughtful as they interview potential peers. The interview gives candidates an opportunity to show us who they are beyond their resume and application and interact with a current student. All of our interviews are blind and behavioral based. The interviewer has only seen the resume to ensure that the interview really stands alone in the application. We encourage candidates to prepare for them just like you would a job interview. When our current students are unavailable, our Recruiting and Admissions Team conducts the interviews and our whole team has completed unconscious bias training as well. Our approach to the interview is to lean in instead of lean out meaning we are looking for every reason to welcome a candidate to Vanderbilt Business.
CA: Tell us briefly about two notable professors at your institution (ideally one student favorite, and one up-and-coming).
BM: It's so hard to pick just two notable professors!
I am really excited about Maria Triana joining to Owen Community. She has both research and industry experience and has even consulted for NASA and the United States Naval Academy. Her research interests are in diversity and discrimination in organizations, human resource management, organizational behavior, managing teams in organizations and project management. She has actually written two books as well: Managing Diversity in Organizations: A Global Perspective (Routledge) and Organizational Behavior (Wiley, 5th Ed.) We have a phenomenal Human and Organizational Performance program and I feel like her depth of experience and knowledge adds so much to the program.
Kelly Goldsmith is definitely a student favorite (and one of mine, too!). She came to Owen from Kellogg and teaches in the Marketing space. She is incredibly passionate about marketing and her research focuses on scarcity, uncertainty, goals and self-regulation. Especially at a time as uncertain as now, her classes and research are so relevant to the marketplace. With a Ph.D. from Yale and multiple research and teaching honors, she is incredibly impressive. I had the chance to sit in on one of her classes about a year ago and I was amazed at how well she knew students in the class. Because she knew their professional background, she was really able to use students and their experiences to highlight the subject matter. As a fun side note, she was also a contestant on Survivor and talks about the experience as it relates to her research in her recent TedTalk.
CA: Anything else you'd like to highlight about your MBA program or admissions process?
BM: I just want to reiterate our commitment to giving candidates and students the most personalized experience. Personal scale can be shown in a lot of ways and while we are thoughtful about providing personal scale during the admissions process, it doesn't stop there. Owen's commitment to personal scale is shown through almost every aspect of our program.