MBA students have been challenged to form connections in different ways due to the COVID-19 pandemic. Aileen Lu, an MBA candidate at Berkeley Haas, shares how she teamed up with her new school community to build team spirit from a distance.
Building the Berkeley Haas Team Spirit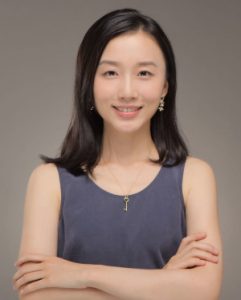 By Aileen Lu, Berkeley Haas MBA '22
What can be a better way to connect with my fellow incoming MBA classmates than working on a real project with them? The excitement formed after I participated in the Facebook Spark AR Hackathon earlier in the summer. "Golden bear" ears on our heads, some Haas theme colors, a digital Haas trivia… These are some of the preliminary thoughts popping up in my head when I mustered up the courage to post on Slack asking for a team to join me.
Then, what happened exceeded my expectations in so many ways! We quickly formed a team of 10 with people from the Class of 2022, Class of 2023 as well as from the EWMBA program. Despite spread across the world in 6 different time zones, we found a time that works for all of us for weekly catch-ups. From brainstorming to watching tutorials to getting our hands dirty with the software, camaraderie and collaboration ran through the vein of the project team.
Challenges we faced ranged from technical difficulties to limited resources. Some of our teammates (myself included) were living in countries where access to the Facebook ecosystem relied on VPN connectivity, which could be a real headache. For some of our original ideas, we had to compromise and make major changes for publishing and ease-of-use purposes. On the resource side, because we had not matriculated and thus not established a network within the school, it took more outreach than if we had to align key stakeholders for marketing efforts.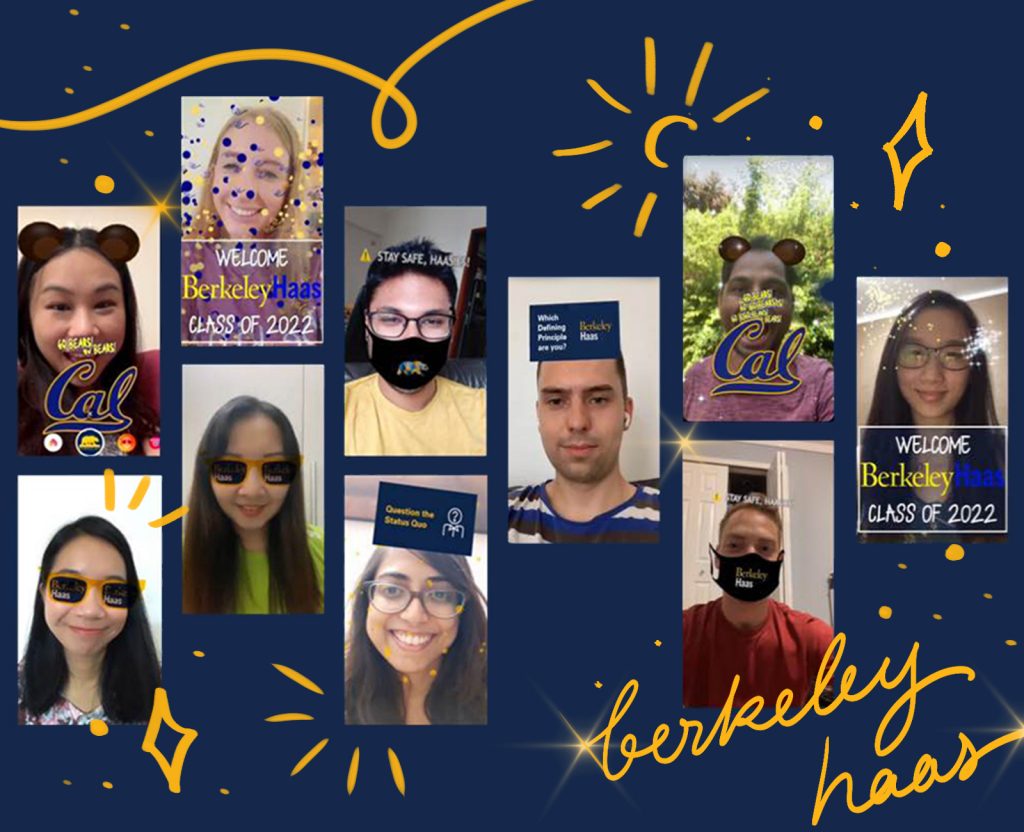 I'm amazed at how resourceful all my teammates are. After combating the obstacles through creativity and workarounds, we built an amazing series of filters for Haas that included the coolest Haas sunglasses, the "Which Haas defining principle are you" shuffler, and more. I'm also grateful for the substantial support from the Haas and Berkeley marketing teams. This year marks the first virtual school start and all the staff were working extra hard to make the experience wonderful. With so much on their plate already, they made time to meet with us to discuss and implement promotion strategies. Together, the filters reached ~3,000 opens on Instagram within a week and a half. I feel so blessed and ready to start my MBA journey with this incredible group of people!
Check out our Haas filters on your smartphone: https://linktr.ee/calfilters. For the filters that target the larger Berkeley community, stay tuned!