Grant Ward, NYU Stern MBA Class of 2022
Age: 30
Hometown: Brewster, NY
Undergraduate Institution and Major: United States Military Academy / Literature
Pre-MBA Work Experience (years, industry): 8 years as an Army Officer and Helicopter Pilot
Why business school? Why now?
I wanted to move back to the NYC metro to be closer to family. Although the last eight years in the Army were an incredible experience, I lacked the network, technical skills, and fundamental business knowledge to transition out of the military and into a career in Management Consulting. Pursuing an MBA is helping me fill those gaps and after three years living abroad in Germany, my wife and I are happy to be home.
Why NYU Stern? What factors figured most prominently into your decision of where to attend?
NYU Stern exists at the heart of the most incredible city in the world. The proximity to family as well as a wide variety of industries played heavily into my choice of MBA. I think the most dominant factor; however, was the support and enthusiasm I received from the veteran community at Stern. The Fertitta Program and Stern's relationship with the military community are absolutely phenomenal and I couldn't recommend it more highly to anyone transitioning from the military and wanting to take their career to the next level.
What do you think is your most valuable or differentiating contribution to the Class of 2022?
I spent the last eight years stationed throughout the US and Europe learning how to lead and train highly specialized teams and maintain a fleet of helicopters. I think what sets me (and the other veterans in our class) apart are our diverse backgrounds, real-world leadership experience, and ability to perform under pressure.
Fun fact that didn't get included on your application?
I am a sucker for a good murder mystery! Period piece crime dramas and true crime podcasts got my wife and I through the COVID-19 lockdown.
Post-MBA career interests?
I am predominantly recruiting for Management Consulting but am also taking this opportunity to learn a bit more about the industries and companies I'm not familiar with.
Advice to current prospective applicants:
–One thing you would absolutely do again as part of your application process?
Talk to as many people as you can about their experience at the school or what their day-to-day life is like post-MBA. Especially for people making a career shift, you don't know what's out there, or what interests you, until you ask the "dumb" questions and learn a little bit more.
–One thing you would change or do differently?
Start as early as possible! Preparing for and taking the GMAT takes time. I did it all while leading an organization of 50 soldiers and 10 helicopters scattered at remote sites throughout Europe. Trying to re-learn geometry or algebra at 2 am in the back of a helicopter is not fun.
–Part you would have skipped if you could—and what helped you get through it?
I spent too much time attending webinars, presentations, and low-touch events for too large a selection of schools. Looking back, the most valuable experiences I had were in smaller groups or 1-on-1 conversations where I really got a feel for the different programs and made meaningful connections. Time is and will always be your most critical resource, so spend it wisely.
What is your initial impression of Stern's students/culture/community?
Stern does a really good job of fostering a collaborative and empathetic environment for everyone who attends. Learning in a virtual or socially distanced classroom setting is tough, but I strongly believe my classmates and professors are eager to help in whatever way they can. Our class is incredibly diverse, and even though we may be smaller, or have less international participation than in previous years, I am always amazed to see how quickly we can draw upon and learn from our shared experiences and interests.
One thing you have learned about Stern that has surprised you?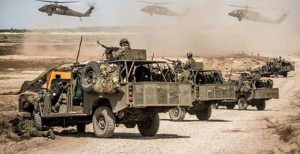 Stern has a club for everything! No matter what your career interests or hobbies are, there is a group of like minded individuals who are there to help you prepare for an interview, appreciate a glass of wine, or climb a literal mountain.
Thing you are most anxious about in your first year?
Balancing classes and recruiting events in the Fall semester is going to be a challenge. The faculty is very understanding of competing demands and priorities but its something I think about a lot and want to make sure I find the right balance.
Thing you are most excited about in your first year?
I am looking forward to exploring and enjoying NYC with my classmates! It takes a bit more coordination since I live in NJ, but there is always something new and exciting to see.