Career workshops, mock interviews, industry connections, recruiting relationships—these are just a few of the services that the Career Center team offers to enable HEC Paris students pursue their dream career paths. Seventy-two percent of students in the MBA Class of 2019 secured their post-MBA positions through school-facilitated opportunities such as on-campus recruitment, the HEC Paris network, and HEC-initiated internships or job postings.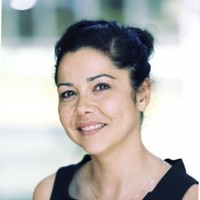 To find out how the HEC Paris Career Center has created such a dynamic network to support students, we recently spoke with Marie Courtois, the Center's Director. Marie talked to us about what makes the center so successful, and offers advice for current applicants.
Clear Admit: Could you describe the structure of the Career Center at HEC Paris?
Marie Courtois: Our team of 25 people delivers career support to over 4,000 students. The students are a mix of Master's, Executive MBA, Trium MBA and MBA students. Our goal is to ensure top-quality support through a broad, pragmatic and structured approach.
Our career curriculum is specifically designed for each population of students and is delivered by team members, as well as external consultants who are recognized experts in their fields. At the moment, the team consists of 8 career advisors.  Career advisors provide career counseling and coaching to students to help them identify their goals and support them in their career journey and job-search strategy. We also have a team dedicated to building and nurturing our relationships with recruiters, existing or new, and organizing all recruitment events, whether online or on-campus. This includes Career fairs and all standalone recruiter presentations. Finally, the Operations team and the Internship team are available to ensure a smooth delivery of all career activities.
CA: Can you provide prospective applicants with an overview of the recruitment process at HEC? When does it start? How does it unfold? How has this changed in recent years, if at all?
MC: It depends on industries and sectors. For example, our latest intake of MBAs, who joined us in September, just started and will be on campus for 16 months. Some of them are already targeting finance and consulting. We kickstart our consulting and finance tracks with information sessions very soon after they enter the MBA and then we dive deeper during follow-up workshops to ensure our students are fully equipped and prepared for the tight deadlines. The team is there to help students devise a truly strategic approach to career development.
Each industry has different recruiting timelines. We of course tell students when and how to start and then help them with the application process. Finance recruiting starts very early, so we give them an overview right after they arrive on campus to ensure they're not missing out on deadlines. We have some partnerships with consulting firms that have specific deadlines. We also advise students to explore a couple of different options at the same time and to have concomitant plan A, B and C.
There are also companies and sectors that recruit all year long. We also organize the MBA Career Week every year in the first week of September. That career fair is dedicated to the students who have been on campus for a year, as it gives them access to specific companies who are looking for people when they will graduate.
CA: How does your team counsel students regarding interviews? Is there a formal mock interview process? How are interview schedules administered? Is there an established policy regarding how closed and open interviews should be conducted?
MC: Yes, there is a formal mock interview process as part of students' career journey. Students are not automatically ready for interviews—we help them to understand their 'brand' and their unique skills. Students will benefit from an MBA-specific series of workshops that begins with how to write your CV.  I love this step—it's not exciting to write your CV, but it triggers a lot of soul-searching and goal setting. And then we go from there: to your skills, your preferences, and more coaching on how to present yourself, your pitch, your brand, etc. And of course, mock interviews are a part of building your interview skills, so we have a formal process, including workshops and one-to-one mock interviews in which career advisors work with students.
Whenever students have a meeting scheduled with a company, they also can book an appointment with a career coach and work specifically on that interview. Students can never be "too prepared" because, at the end of the day, they must perform in a highly competitive market. We work hand-in-hand with the MBA program to prepare students with the soft skills of how to present themselves and how to make an impact.

CA: What interesting trends or shifts have you been observing—both in terms of companies who are hiring more or less and student aspirations?
MC: MBA students used to be very much divided into consulting and finance. Today, up to 40 percent of students say they are interested in tech. Over the next couple of years, I believe students will have to be more pragmatic and will need to consider options that they haven't considered before starting the MBA.
I hope that, more and more, MBA students will think outside the box. The usual suspects are still consulting and finance, but we see students looking to make a transition into other fields because they want something else in life. Sustainability, impact, careers related to AI, data, fintech, health tech; those fields are eager for talent and newly minted MBAs.
Companies haven't really changed in terms of how they're recruiting and what they are looking for. You always need soft skills.
CA: How has the COVID-19 pandemic impacted career services at HEC?
MC: In terms of services and activities that we have organized, there was no impact; the transition was seamless for both the careers team and for students.  As soon as we saw what was happening with Covid, my team met and discussed moving workshops and everything online, so when the government gave notification that we wouldn't be able to work on campus last March, we had a hybrid platform up and running. We kept the same career topics, but changed our format, because you can't follow someone talking on your computer for four hours straight. We also added more breaks and created even more information sessions with alumni, including sessions on how to manage your job search in times of crisis, etc.
With the switch to online company visits, we also had more company presentations than in previous years. We've created a digital format in which a company such as BCG makes a presentation for 30 minutes (max), then students will have the opportunity to attend a smaller roundtable session with a BCG representative and a few classmates to ask questions. Some of the companies host these roundtables, while others invite students for one-to-one sessions with one of their representatives. Everything is timed, and students can register for everything on one platform. It's very sleek. The recruiters love the online solutions because they don't have to travel, and this enables us to have more international reach as well. That said, some companies did not want to participate in a virtual career fair, so they posted job listings on our career platform.
CA: What kind of role do alumni play in HEC's recruiting process? How integral are they to your office's success? Is alumni participation a major part of your placement platform?
MC: We work very closely with the Alumni Association and the Alumni community. They are the champions and supporters of the school. They engage with students in many capacities and through diverse activities: from championing HEC Paris within their organizations, to participating in career fairs and forums, to making themselves available for one of our many networking events to help students get prepared for the job market via personalized advice and support. Alumni are part of the career fairs we host. One of our alumni clubs even co-organizes a career fair because of their connections to the industry. And alumni love to engage with our students.
CA: Do you have any advice for prospective applicants in terms of what they might do in advance of the MBA program to be better prepared for the job search process? In your experience, do you find that students who have done x, y, or z before arriving on campus have a more successful experience with career services and the job search as a whole?
MC: Start researching fields you are interested in even before arriving on campus! They may have some ideas in mind, they might be explorers, they might be hunters, but do some research. For example, you apply to an MBA program and you know two months in advance that you're going to join HEC Paris. You know that you want to go into finance, so use that time to do some research. It's always about assumptions vs. reality. Use that time before the MBA to polish your understanding of the industry, what it is like to work in that company or industry, who the main players are, and the sectors. Even look at the job descriptions on LinkedIn in that specific field so you can see the skills they are looking for. Do the background research so that you're not naïve on the first day of the MBA. Not everything depends on studying an MBA—so research, research, research. Get information. Go out there. Be curious. This is what we're going to ask you to do when you arrive. Start connecting and speaking with alumni as early as possible.
I would also say to have no presumptions and be open-minded. Students will get as much out of career services as they put into it. We are here, providing tools and guidance, but if you are not using them, then you're not going to get anything out of these services.
CA: What is one thing you wish prospective applicants and/or MBA candidates knew more about career services at HEC?
MC: Prospective students: Make the most of the career activities that you have access to and start as soon as you are on campus. Get really in-depth. Go to workshops, meet the team, understand what we are doing and how we are doing it—it works very well for students who work with us.
In addition to working with us, enjoy what we offer and take the initiative to learn more. We do general career presentations and then a series of in-depth workshops. For example, we recently hosted a presentation on the fundamentals—writing your CV, preparing for an interview. As we go along in the school year, we dig deeper into each topic. A few of my team members just hosted a two-hour session for everyone on consulting—at the end, you may decide you're not interested in consulting, or it may pique your interest. And then, for those who are interested in the industry, there will be more workshops that go deeper and deeper into consulting.
The first day of your MBA is not the final objective—it's just the beginning.
The career center provides you with the tools and support, the end game depends on how you use and leverage all these. It is in your hands.
This interview has been edited for clarity and length.