We are excited to welcome Cassandra Rae Pittman, host and executive producer of the Power Done Differently podcast, to share her rich perspective on MBA admissions, empowering women in business, entrepreneurial grit and more.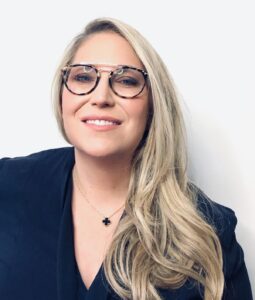 Cassandra spent nearly 20 years working across three continents with some of the world's leading business schools. At INSEAD and London Business School, she held the roles of marketing and admissions officer. She also garnered work experience at a top 5 management consultancy firm, Capgemini, and has launched a few start-ups. First airing in the summer of 2020, her Power Done Differently Podcast features conversations with powerful, passionate women from around the world. In between recording the podcast and writing columns on power, politics and impact capitalism, she is a Co-Founder of several internet and property startups, and supermum to a very energetic toddler.
Cassandra has also been on the applicant side of admissions, earning her MBA from Columbia Business School. She holds a B.A. from Richmond University in London, an M.A. from Vrije Universiteit Brussel, and a General Management Certificate from INSEAD.
Tune in to this informative and fun podcast episode below.
This episode brought to you by Harvard Business School Online CORe


Harvard Business School Online offers a unique and highly engaging way to learn vital business concepts. Our online certificate and credential programs are offered via our innovative online platform and are designed to bring the Harvard Business School classroom to you—putting you at the center of the learning experience. Learn more by clicking here.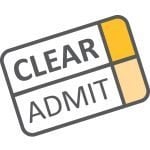 If You Like What You've Been Hearing, Please Subscribe and Rate Us on Apple Podcasts!
It's been wonderful seeing the audience for our podcast series continue to grow! Please, if you have enjoyed what you've heard, could you rate and review the Clear Admit MBA Admissions Podcast in Apple Podcasts? This is the best way to help more listeners find us. Also, to ensure that you never miss an episode, please subscribe to the podcast on whatever platform you use.
This episode was hosted by Graham Richmond, and produced by Dennis Crowley. Thanks to all of you who've been joining us!