Stanford GSB's MSx program is a mid-career one-year, full-time master's degree program that traditionally begins in July at the Knight Management Center. Mike Hochleutner, director of admissions for the MSx program, told Clear Admit: "The MSx program itself is a very unique program that blends full-time business education with a particular model that is geared much more toward experienced and mature leaders. In the midst of Silicon Valley and Stanford, they have full access to the best of our faculty and other resources."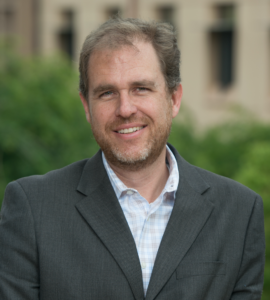 Current MSx student Katherine Garlinghouse says, "What I love about the Stanford MSx program is, rather than a traditional Executive MBA where it's two to three years part-time, Stanford does it one year, full time. So, you get the very full, concentrated experience. You get a singularity of focus rather than trying to switch between your work life and education life."
Nontraditional Year
Due to the coronavirus pandemic, the school implemented several changes, inspiring resilience from the Class of 2021. First, classes started in January as opposed to July. Second, virtual teaching and remote learning were enacted. This enabled some students from different countries to participate. Finally, some of the most notable electives from Stanford GSB's past will reemerge & be offered to students over the summer of 2021.
Katherine says, "Our class has been incredibly resilient. It's created a lot of bonding moments to navigate what it means to be in 'Zoom school.' I have been incredibly impressed with how well most of our professors have navigated switching from normal classroom environment to fully virtual environment. I've felt that we still have fantastic engagement in our classes and discussions." Katherine attributes this success to a couple of factors; mainly, practice has made perfect. She says, "First, this is not the first quarter that professors have had to pivot to online learning. Also, our class has all had the experience, nine months before starting, of being in the business world and having everything online. So having a robust conversation online is not brand new."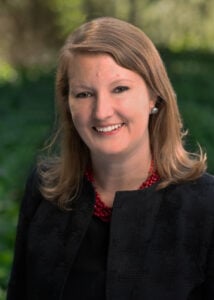 Moreover, as restrictions around COVID-19 change, so does the program. Around early April, the MSx program started hybrid and in-person learning. Katherine notes, "I've appreciated how much the school has leaned-in to figuring it out as they go. The GSB has been far more aggressive leaning into moving when the situation is available both at the county level and within university regulations."
The CEO in Your Case Study Could Be Your Classmate
The MSx program requirement for work experience lends to a class with depth and breadth of experience. Katherine, who joined the MSx program after 16 years at Chevron, says, "All of the discussions will be with people with real experience. In a number of my classes, you're not just getting people who've worked in a tangential sector related to a case we're working on; you have people who've worked in that industry or for that company. The level of discussion is so much richer as a result." She adds, "This quarter in the electives, we'll be discussing a case and the CEO of that company is in the back of the room, ready to tell you about what actually happened in the end."
Stanford MSx Class Profile
Sixty-seven students joined the Stanford MSx Class of 2021. They had an average of 14 years of work experience across 37 unique industries. The top four industry categories are investment management, private equity, health care services, and internet services/e-commerce. Additionally, 48 percent of students already have an advanced degree.
In line with Stanford's commitment to diversity, the MSx class boasts 52 percent international students. Twenty-two percent of the entire class identifies as U.S. students of color and that number jumps up to 47 percent when encompassing U.S. citizens and permanent residents. Finally, women make up 34 percent of the MSx class.
"The events of 2020 will influence the global economy for decades, so as difficult as it might be to attend school now, the collective potential and global perspective one can tap into with such a cohort is remarkable," notes Hochleutner. "While we can't predict the future, I have no doubt members of this class will make groundbreaking contributions in the next five years."
Stanford MSx Class of 2021 Profile

| | |
| --- | --- |
| Class Size | 67 |
| Women | 34% |
| U.S. Students of Color | 22% |
| International Students | 52% |
| Average Years of Work Experience | 14 years |
In conclusion, Katherine shares, "My advice for people applying would be: Just do it! After being here for a quarter, I wish I had applied earlier."
See more about the Stanford MSx class here.
Please note, photographs of students without masks were taken before the COVID-19 pandemic.