For many MBA students, participating in an internship can be an eye-opening experience that can help pinpoint likes and dislikes, develop professional aptitude, increase marketability, and more. Beyond internships, the Samuel Curtis Johnson Graduate School of Management at Cornell University takes this one step further with its unique immersion program for performance learning. This learning model includes an intense, hands-on semester of integrated course and fieldwork in a specific industry or career interest, giving students applied knowledge in a chosen field, premier networking opportunities, and even preferred status with summer recruiters and long-term employers. The program, which is available across eight focus areas, attracts many students, including Steve Cheng, Cornell Johnson MBA '18. 
Steve Cheng chose Cornell Johnson because of the first-year immersion program so that he could gain experience directly relevant to his field of interest before his summer internship. On top of this firsthand experience, he also had the opportunity to intern at General Mills, which eventually transitioned into a full-time role on the brand side. 
As a company of brand builders, General Mills has numerous iconic brands, including Annie's Homegrown, Betty Crocker, Yoplait, Totino's, Pillsbury, Häagen-Dazs, Cheerios and many more.
Being exposed to these high-brow brands has given Steve the opportunity to learn the ins-and-outs of effectively managing a consumer-oriented brand.  
In this edition of Real Humans: Alumni, we hear how an MBA from Cornell helped Steve Cheng enter into a new industry, what he learned from his experience, and more.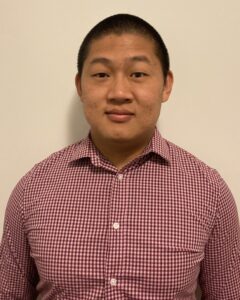 Steve Cheng, Cornell Johnson '18, Associate Brand Manager at General Mills
Age: 31
Hometown: Austin, TX
Undergraduate Institution and Major: Dartmouth College: Economics and Psychology
Graduate Business School and Graduation Year: Cornell University, Samuel Curtis Johnson Graduate School of Management Class of 2018
Pre-MBA Work Experience: 6 years, investment consulting and portfolio research/analysis
Why did you choose to attend business school? As someone who wanted to advance my career, I was interested in pursuing brand management. I felt that an MBA would open new doors and give me the credibility to make such a dramatic pivot in industry and function.
Why Cornell Johnson? Which factors influenced your decision? I chose Cornell Johnson because of the first-year immersion program that would allow me to gain experience directly relevant to my field of interest before a summer internship, as well as the school's reputation for fostering a strong sense of community. The idyllic beauty of Ithaca and its surrounding landscape was the icing on the cake for me.
What was your internship during business school? How did that inform your post-MBA career choice? I was a marketing intern at General Mills, a company with numerous iconic brands where I knew I could really learn the ins-and-outs of how to effectively manage a consumer-oriented brand.  
Why did you choose to work for your current company? I came back to General Mills full-time after graduation because I had gotten a taste of the brand management world as an intern, and knew I wanted more. I felt confident that I could continue to grow and develop at a place with such inspiring marketing professionals and talented cross-functional partners.  
How did your MBA experience prepare you for your current career? The Cornell Johnson MBA program taught me a few tangible skills, from understanding the fundamentals of market research, to equipping me with frameworks for tackling different potential business challenges, to deciphering some key elements of CPG "lingo". Just as importantly though, it was pivotal in building my own self-confidence that I had what it takes to successfully enter a completely different industry than my pre-MBA work experience.  
How has COVID impacted your industry/career plans? As someone who is inherently interested in how people behave and make decisions, COVID has provided a fascinating lens in which to understand what truly motivates consumers. Watching how changes in attitudes and behaviors play out and anticipating future trends has me every bit as energized to be working in consumer products as on the first day of my internship!
What advice would you give to a current MBA student? When the going gets tough (which it inevitably will at various points of your MBA journey), take a deep breath, take a step back to remember the bigger picture, and take the time to truly appreciate the environment you're in. The two years you spend as a full-time MBA student are such a special milestone in your life, and it's absolutely worth soaking up every moment and memory you can.  
Learn about more business school alumni like Steve Cheng by exploring our Real Humans: Alumni series.
To see what current students from Samuel Curtis Johnson Graduate School of Management are up to, visit their Real Humans: Students profiles.