In the latest edition of our Admissions Director Q&A series, the Assistant Dean of Admissions at the MIT Sloan School of Management, Dawna Levenson, joins us to discuss all things MIT.
As the leader of the admissions team, Dawna holds responsibility for all recruiting, evaluation, conversion and marketing activities in support of the MBA, Sloan Fellows MBA, Master of Finance (MFin), Master of Business Analytics, and Master of Science in Management Studies programs. Prior to this role, Dawna was the Director of Admissions for five years and the Associate Director for MFin Admissions for one year. Even before joining MIT Sloan full time, Dawna worked closely with the Admissions Office since 2007, reading MBA applications. Prior to MIT, Levenson was a partner at Accenture, where she spent 18 years. She holds undergraduate and graduate degrees in Management Science from MIT.
In this interview, Dawna talks about:
What's new on campus
The admissions cover letter
The admissions interview process
…and more! Check out the abbreviated transcript below, or listen to the podcast episode (hosted by Graham Richmond and produced by Dennis Crowley) here – or in your favorite podcast app.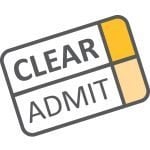 This transcript has been edited for length and clarity.
Clear Admit: What do you like most about your job?
Dawna Levenson: There are a lot of things I like. First, MIT and MIT Sloan are very much mission-driven schools. For me, the mission is all about identifying and tackling the world's biggest problems to make it a better place. That really resonates with me. I think most people today, if not all, could agree that the world could use a lot of improvement. So to be a part of that mission, even in the tangential role that I play, I find that very fulfilling and satisfying. In addition, the people with whom I get to interact, whether that be faculty or staff or our students, are really interesting and accomplished individuals. I just love being around these people, I really do. 
CA: Is there anything you dislike about the role that you're in?
DL: I'm not sure I dislike anything I do. There are certainly challenges to this role, and I think the last year and a half or so has really highlighted a few of them. I think working from home as an admissions team has been a bit of a challenge. I think we definitely have figured out how to do the transactional part of our jobs, which in fact, includes even interviewing virtually. But at the end of the day, we're about sharing what it's like to be a member of this community with prospects and with applicants. In order to really get that sense I think you need to be around the community and the people, so I'm excited about returning to campus this fall. 
CA: Are there any MIT Sloan stereotypes out there that you want to debunk? 
DL: I think the most obvious one is that you have to be an engineer or have a stem background in order to be a viable candidate, and that's just not the case. If you look at the profile of our student body, we have people coming from all different backgrounds. In fact, I always get a chuckle when someone approaches me and starts by saying, "I have a non-traditional background." I think the tradition now is that there's more non-traditional backgrounds. We have people with all different backgrounds, so I want to encourage people who are listening who you may think that they don't have quite the right background: please don't let that stop you from engaging with us and learning more about our program.
CA: Is there anything happening or forthcoming on campus that you wish people knew more about?
DL: We've been doing a lot of work around impact investing throughout the pandemic and plan to give it more visibility in the next coming year or so. When people think about going to business school for finance, I'm pretty sure MIT isn't at the top of their lists. But when they come here, they're always amazed at the work our faculty are doing related to eco-finance. Investing for good has really taken a life of its own, and this is an area that many of our applicants are passionate about. So I'd love for people to want to learn more about this.
CA: Can you walk us through the life of an application from when someone hits "submit" until they receive a decision?
DL: We have three application deadlines for the MBA application. Obviously, we don't start to look at applications until the day after the deadline. So while we encourage you to apply as soon as you can, applying today versus on our application deadline date isn't really going to make a difference. After an application deadline has passed, we review all of the submitted applications.
We also have a core group of trained readers who read all of our files, so any given application may be read up to three times before we actually make a decision to invite an individual to interview. The interview, which is by invitation only, is the next step in our process. A subset of those who submit an application will be invited for an interview for this coming year. Members of our admissions committee will continue to hold virtual interviews via Zoom. 
Our interviewees are asked to submit two additional pieces of information within 24 hours of the interview. One of those is a written essay that signals the importance of our mission statement, as well as diversity within our community. It asks you to share a time when you contributed to the diversity of an organization or a group. The second one is a data visualization slide that has meaning to you. This could be a slide you created yourself or something that you saw online or in an advertisement that really resonates with you. We will then ask you to explain what this piece is telling us and why it is important to you. After they submit those materials, they have their interview. 
After the interviews, the admissions committee will have meetings to decide who we will admit, waitlist, and reject. As part of this process is for our readers as well as for our interviewers, we have a scorecard that the reader and the interviewer are both required to fill out. The scorecard is a way for them to document evidence of certain competencies and make a recommendation as to whether or not we should interview a certain applicant.
CA: Do you have any advice for applicants about how to approach the cover letter-like essay portion of your MBA application?
DL: This is how I suggest that people think about it: take your cover letter, your resume, and the video where you're introducing yourself to your classmates, and think about those three together as a little bit of a package. The resume provides your work history, your video shares who you are and what you're passionate about, and the cover letter pulls it all together.
CA: Can you tell us more about the actual interview? What type of an interview is it? How much do you know about the candidate that you're interviewing? 
DL: In preparation for the interview, we read all components of an application and watch the video essay. That way, we know everything you've shared with us up until this point. 
The interview will last around 30 minutes, but that is a ballpark estimate. If an interview lasts 25 minutes or 35, that is no indication at all as to whether or not the interviewer liked you or thought that you'd be a good fit. There's no correlation there.
It starts with introductions. We will be asking you to explain your data visualization and will ask if there's been any changes since you submitted your application. We then may ask some probing questions regarding academics or gaps in employment that are specific to the application. The bulk of the interview time is spent asking a series of behavioral questions, which will vary. No two people should have this exact same interview experience. You're not the same person, so there may be more questions to probe on for one than another. So again, people should not compare their interview experience with others. We will then always leave time for the interviewee to ask us questions. I like to think of it more of a conversation than an interview. 
CA: Do you have any advice for early admissions candidates or those interested in taking a different path toward their MBA?
DL: This is primarily for college seniors, but it's also for those who are completing a graduate program and may not have worked full time in the past. If you think that an MBA is in your future, I encourage you to apply now for a variety of reasons. One of which is that people who have been in school recently are already in the mode of doing projects and writing essays.  If you have to take a geometric GRV, you're in that mindset. So there's a little bit of an advantage for people who are already in that mindset to actually fill out an application. 
Reason number two is, it then gives you an insurance policy that you have an MBA waiting for you when the time is right. For us, the timeframe is two to five years so that you can focus on working and building your skills without having us at the back of your mind. I actually don't see a downside to applying [for deferred enrollment]. 
CA: Are students and faculty going back to campus this fall? Will the campus be open for visits and tours?
DL: The MIT community as a whole requires vaccination for all faculty, staff, and students to be on campus. As of today, we have a mandate in all buildings that masks should be worn at all times unless you're in a private office or speaking in the front of a classroom. If you're a student and want to speak up in class, you can take your mask off.
In addition, we will have weekly COVID testing for all members of the community. From an admission standpoint, we are taking this one semester at a time. For now, we continue to plan to be completely virtual. All of our recruiting events will be virtual and we are not inviting guests to campus, whether that be for a tour or a classroom visit. And our plan also is for interviews to be virtual as well. Having said that, though, we have a robust set of virtual recruiting events that range from intimate coffee chats to larger info sessions. So there's lots of ways for people to get a feel for what our environment is like without physically being here.