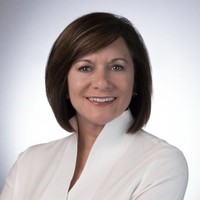 We are back with another installment of our Admissions Director Q&A series with the Executive Director of Recruiting and Admissions, Janice Kennedy, of Rice University's Jones Graduate School of Business. Kennedy joined the school after a long career in commercial leadership roles within pharmaceutical, consumer packaged goods, and consulting. Kennedy brings the career view of what is next for those who choose the MBA journey. Her experience leading teams, mentoring, and developing others fits well in the Recruiting and Admissions Department. Read on to learn about the Rice Jones MBA, the importance of authenticity, Rice's unique approach to the interview process, and all things related to Rice Business admissions.
Clear Admit: What is the one aspect of your program that you wish applicants knew more about?
Janice Kennedy: I wish candidates understood the breadth and depth of class options available to them at Rice Business once the first year of core courses are completed. Our wide range of learning areas and electives allow students to customize their focus and direction when many other universities don't. In addition to that, once they're alums, they continue to have access to electives by auditing courses for a small fee. Rice Business is committed to students long after graduation to help their careers (and lives) evolve.
CA: Will the applicant experience look different this year due to COVID-19? Will prospective students have the opportunity to visit campus?
JK: We are doing all we can to remain on campus. Our safety protocols are being assessed as a response to the recent increase in COVID cases. Health and safety will always be a priority for Rice Business. Applicants may visit here for updates on our latest response to COVID.
CA: Walk us through the life of an application in your office from an operational standpoint. What happens between the time an applicant clicks "submit" and the time the committee offers a final decision?
JK: After a candidate clicks submit, the work begins. Our team takes this evaluation process very seriously and as a result, it will take several weeks before a final decision is communicated. NO ONE PERSON makes a final decision during the application process. It's important that many different perspectives are included in our assessment process. Because of this commitment to diverse perspectives, the process can at times feel long; however, we're confident that the length of time taken to evaluate a candidate honors the time and commitment it takes to submit the most competitive application file possible.
After submission of an application, a preliminary review takes place to ensure that the application file is complete. Additional assessment activities are a part of the evaluation process and these elements are by invitation only. The virtual assessment and community assessment provide additional information that is critical in our review process.
The application package will be reviewed holistically by members of our team and a final decision will be shared once the team assesses the cohort collectively by round.
Just as a candidate may be denied admission after participating in the assessment activities, it is also possible for a candidate to be placed on the waitlist without immediately receiving an invitation to participate in our assessment activities. While experiences are similar, candidates must understand that their application updates are specific to their application.
CA: How does your team approach the essay portion of the application specifically? What are you looking for as you read the essays? Are there common mistakes that applicants should try to avoid? What is one key thing they should keep in mind as they sit down to write?
JK: The Rice Business community is tight-knit. We're intentionally small and because of the structure of our cohort size — 180 in our full-time program — it's imperative that we better understand the most authentic version of our candidates. When you sit down to write your creative essay for admission to Rice Business, take the time to tell us who you are. Be vulnerable, be authentic, be genuine.
It's easy for us to see when someone is telling us what they think we want to hear. A piece of advice I give all candidates is to avoid thinking of our essays as a singular component of your application file. This is an opportunity to reinforce and complement the narrative that you are curating within your complete application package. Finally, breathe, take a deep breath and tell us who you are — be bold, be courageous, be you.
CA: Could you tell us about your interview process? 
JK: Rice Business is excited to include both a virtual assessment and community assessment as a part of our evaluation process this cycle. These assessment activities are invitation-only.
The Rice Virtual Assessment (RVA) is a video response engagement that features members of our community asking questions that align with the core competencies of our MBA program.
The community assessment is very similar to a traditional interview — typically hosted by a current student — and is a blind interaction. The purpose of this component is mutually beneficial to the candidate and admission committee. It's an opportunity for candidates not only to showcase their commitment to Rice Business, but also to ensure that Rice Business is a good fit for their professional and personal goals.
This new assessment structure allows for two data points to be considered where the candidate has autonomy. We believe that this structure provides additional insight that is critical in our evaluation of candidates which is why we extend invitations to a significant portion of our applicant population. Approximately half of our candidate pool will receive an invitation at some point in their journey.
CA: Tell us briefly about two notable professors at your institution.
JK: We are thrilled to welcome a new professor of operations management, Tolga Tezcan. He's a leading scholar in business analytics and operations management and will play an instrumental role in expanding our operations group, paving the way for innovation in this high-demand industry. His research focuses on how to design and manage service systems under uncertainty with relevant applications in healthcare and customer service.
Professor Connie Porter is senior associate dean of diversity, equity and inclusion and teaches a popular core marketing course. In her new role, she is charged with researching, evaluating and recommending actions to promote diversity and inclusion at the school. Professor Porter is already highly engaged with students and now adds staff, faculty, alumni and the greater business community as she continues the work to be done to amplify DEI at Rice Business.
CA: Is there anything else you'd like to highlight about your MBA program or the Rice Business admissions process?
JK: Rice Business is proud to call Houston home and you will be, too. As the most ethnically diverse city in the country, its vibrancy of people is matched by more than 11,000 restaurants, a flourishing arts scene, distinct unique neighborhoods, the world's largest medical center and the world's largest rodeo. Houston has a new Innovation District — anchored by Rice's Ion, which fosters a community and culture where corporate innovators, academic partners, community partners, startups, and entrepreneurs come together to solve some of the world's greatest problems. The Innovation District cements Houston's reputation as a startup hub, which is no surprise from a city that lays claim to historic firsts like the moon landing and the development of an artificial heart. Coming to Rice Business means coming to Houston, a diverse, affordable and thriving city. We can't wait to connect with you.