Many applicants are now looking to refine their admissions strategies for Round 2 deadlines, and Graham and Alex provide key advice in this week's podcast episode of Wire Taps. First up, an Eastern European applicant may be underrepresented in the applicant pool, but should likely try to retake the GMAT given a below average result. Next, a civil engineer who struggled with health problems in Round 1 is hoping to submit more Round 2 apps, but will need to clearly present his goals in the sports domain to find success. Finally, a first-generation college graduate with a 3.18 GPA and 329 GRE has goals in impact investing, but is wondering whether her GPA may hold her back. Preview the posts that Alex and Graham discuss this week, then tune in below!
An international applicant may need to bolster their GMAT to impress the top schools:

A civil engineer wants to pivot into the sports industry: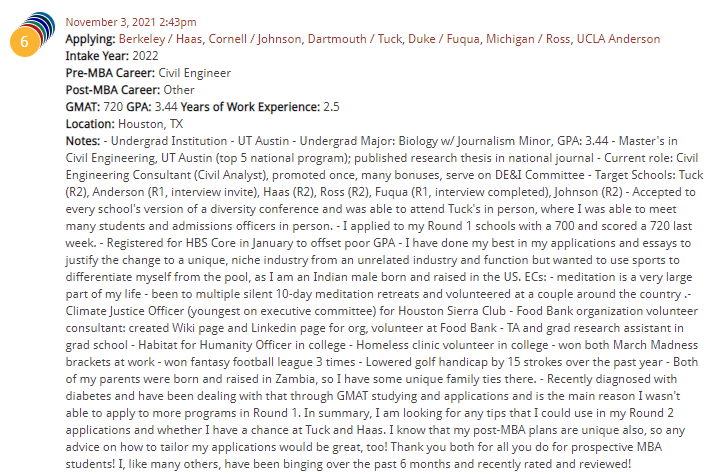 A first-generation college grad wants to get into impact investing:

Happy listening!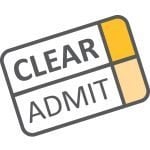 Be sure to post to MBA ApplyWire, MBA DecisionWire or MBA RankingsWire if you'd like Graham and Alex to offer admissions advice.
If You Like What You've Been Hearing, Please Subscribe and Rate Us on Apple Podcasts!
It's been wonderful seeing the audience for our podcast series continue to grow! Please, if you have enjoyed what you've heard, could you rate and review the Clear Admit MBA Admissions Podcast in Apple Podcasts? This is the best way to help more listeners find us. Also, to ensure that you never miss an episode, please subscribe to the podcast on whatever platform you use.
This episode was hosted by Graham Richmond and Alex Brown, and produced by Dennis Crowley. Thanks to all of you who've been joining us!