This special podcast episode covers the importance of career goals in both the MBA admissions and post-MBA career placement domains. In particular, with the help of two special guests, we dive into an innovative approach being taken at one leading business school, where the MBA admissions and career services teams are truly working in tandem. Host Graham Richmond welcomes Lisa Tran and Jason Rife from the SMU Cox School of Business to explore the symbiotic relationship that propels MBA graduates' success.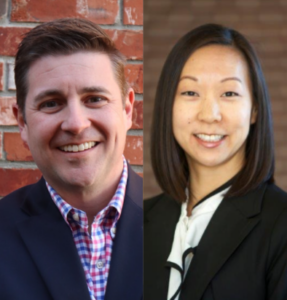 Lisa currently serves as the Managing Director of Corporate Engagement & Strategic Partnerships at SMU Cox. Previously, Lisa spent eight years in career services where she served as career coach and eventually led the Career Management Center at SMU Cox. She has an undergraduate business degree from SMU, a master's in Higher Education Administration from the University of North Texas, and is currently pursuing a Doctor of Education at SMU's Simmons School of Education and Human Development.
Jason is the Senior Assistant Dean of the Career Management Center and Graduate Admissions at SMU Cox. After earning his MBA at Duke Fuqua, Jason moved into strategy and marketing roles with John Deere and later became a strategy consultant with McKinsey & Co. At both Deere and McKinsey, Jason volunteered to serve on the MBA recruiting teams. Jason made the jump from consulting to higher education, joining the University of Florida as an MBA career coach and eventually leading their graduate business career services team. In 2019, Jason returned to Texas as a part of the SMU Cox team.
In this podcast episode, Lisa and Jason discuss:
Why career goals matter in MBA admissions
Common characteristics of strong career goals
How SMU Cox assesses and supports candidates' career goals
The collaboration between career services and admissions at SMU Cox
…and more!
Just press play: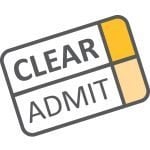 If You Like What You've Been Hearing, Please Subscribe and Rate Us on Apple Podcasts!
It's been wonderful seeing the audience for our podcast series continue to grow! Please, if you have enjoyed what you've heard, could you rate and review the Clear Admit MBA Admissions Podcast in Apple Podcasts? This is the best way to help more listeners find us. Also, to ensure that you never miss an episode, please subscribe to the podcast on whatever platform you use.
This episode was developed in partnership with SMU Cox. It was hosted by Graham Richmond and produced by Dennis Crowley. Thanks to all of you who've been joining us!
If You Like What You Hear – Register to Learn More from SMU Cox Below!

Loading…