In this Admissions Director Q&A, Lisa Rios, Assistant Dean of NYU Stern MBA Admissions, joins the Clear Admit podcast to discuss all things admissions-related at the leading b-school. As a member of the Admissions team since 2008, Lisa has evaluated nearly 50,000 Full-time MBA applications and seen nearly 5,000 new full-time students start their MBA journey. She has also coordinated the Admissions team's systems & operations, customer service, event planning, recruiting and marketing.
Prior to Stern, Lisa worked in industry at JP Morgan Chase and Liz Claiborne. She earned her MA in Higher Education Administration at NYU Steinhardt and her BS in Business Administration from the University of Richmond.
In this interview, Lisa talks about:
What's new and exciting at NYU Stern
Insights into their famous "Pick Six" essay
The interview process at NYU Stern
…and much more, including some fun "Real Humans" questions!
Listen to the podcast episode (hosted by Graham Richmond and produced by Dennis Crowley) now, here – or in your favorite podcast app.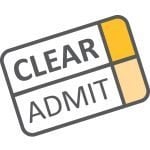 This transcript has been edited for length and clarity.
Graham Richmond for Clear Admit (CA): Today, I'm thrilled to welcome Lisa Rios from the NYU Stern School of Business. Lisa's title is Assistant Dean MBA admissions. And as a member of the admissions team since 2008, she has evaluated nearly 50,000 full-time MBA applications and sees nearly 5,000 new full-time students start their MBA journey. Lisa has also coordinated the admissions team systems and operations, customer service event planning, recruiting and marketing. And prior to Stern, Lisa worked in industry at JPMorgan Chase and over at Liz Claiborne; she earned her MA in higher education administration at NYU Steiner, and her BS in business administration from the University of Richmond. Welcome, Lisa.
So how did you end up at Stern? Feel free to describe some of those roles that you've held in admissions as you move your way up.
Lisa Rios: As you mentioned, I started in industry. When I graduated from undergrad, I worked in corporate finance at Liz Claiborne for a couple of years. And from there, I wanted to pivot into a space where I could influence the product and the results versus telling others what to do with it. And so I pivoted to a sales role over at JPMorgan. And from there, I realized, while I developed a lot of skills that are still useful in what I do today, that I wanted to be in an organization that was very mission driven. So, like many of our incoming students went through, I went through this self-reflection process to figure out what I wanted to be when I grew up again, and landed on higher education. So I enrolled in a program at NYU Steinhardt in higher education administration, which frankly, I didn't realize was a career path, but I was in college. And I didn't realize all these people went into making my experience how wonderful it was. But part of the program's requirement was to have an internship to go hand in hand with the graduate program. So mine was with MBA admissions, and they can't get rid of me because I love it.
CA: Tell me a little bit about what you like about this work.
LR: I think two things have kept me here for so long. Hands down, it's the people. I love the people that I get to work with. I love hearing people's stories, and maybe that's a requirement for work in admissions, but getting to know the students and how much they've accomplished, frankly, makes me feel like I should be doing more with my life. But they're just so down to earth and willing to engage and have conversations and support one another and us. It's really invigorating to be around them. I'll say the other thing that I love, and that has kept me here so long is that my job is constantly changing. Stern is really a place that (and this has led from the Dean down) innovates and likes to try new things. And so I feel like we're always exploring and experimenting, which means that I'm constantly learning and developing myself, which keeps it exciting.
CA: Tell me something that's happening, or maybe that's forthcoming on campus, that you wish that more people knew about?
LR: I am especially excited about the leadership accelerator at Stern because I am helping out with one of their initiatives called Leadership Fellows. And this program is giving a cohort of students the chance to really hone in on their leadership skills by putting them in experiences to navigate difficult conversations. So the kind of overall philosophy of the leadership accelerator is that the more iterations that we get of things, the more comfortable we are navigating them. So the more times we have to have a difficult conversation, the better we are at it. And so they're putting students into these situations by placing them in front of actors, and helping them to get those iterations before they get out there into the "real world" to have to put them into practice. At business school, you're kind of in a safe space to explore and try and fail. And so the leadership accelerator is giving them that chance to do that, which is pretty cool.
Leadership Fellows is open to current students. For the full-time MBA program, they're in their second year. And then for the part-time MBA, they might be at various stages throughout their experience.
CA: Can you debunk an NYU stereotype for me? Pick anything that you think people might often say when they think of Stern, and helped me to understand why maybe it's not true.
LR: I think one of the things that we hear commonly is that we're a finance school. And while we certainly have an area of expertise in finance and fintech, it's not the only thing that our students do. And it's not the only thing that we're good at. Our students go into a variety of areas; some of the largest places that folks go into are tech and consulting among a number of other areas. We have a dual degree with the School of Medicine and so healthcare is a big spot. We also have a dual degree with Tisch in film. So we have a number of students that are going into entertainment and so it's not just about finance while you will get those skills while you're here. There's so much more that Stern has to offer.
CA: Could you walk us through the life of the application from the moment that the candidate hits submit until they get a decision?
LR: Once somebody clicks 'Submit,' that application will go under review with the admissions committee. And it's typically reviewed by more than one person; some applications are very clear cut, and then others we have debates about, and it could be for any number of reasons. But the way our process works is that we don't release all decisions on the same day like some other schools, we may do it on a rolling basis. So from the moment someone clicks 'Submit,' they could receive an interview invitation to interview at any point, from there on. But we do promise them by a certain date that they're going to hear from us with an initial notification. That could either be an invitation to interview, an offer to be on the waitlist or denial of admission. At that point, if they're invited to interview, they would be given access to an interview portal where they can schedule one. Right now all of our interviews are virtual. Once upon a time, we had them in person on campus as well. And then after their interview, they usually hear their final decision within about three weeks from their interview date; that could be anything from an offer of admission, denial of admission or a place on the waitlist. Unfortunately, the placement of the waitlist can take a while to hear back from. We don't use it, I would say liberally because we know that people on the waitlist, feel a little anxiety, right? It's not fun to be there. While it's a positive sign and we've seen strengths in your application, we do know that folks are eager for a decision, so we've really only put people on there that we feel like have a strong chance of being admitted at some point. But generally, that's the process.
CA: Do you have any advice about approaching the essays?
LR: Answer the question being asked and view the essays as a continuation of the story. If you're thinking about the application in its entirety as 'your story,' use the essays as a way to continue that story in a seamless way, versus thinking about them as separate, exclusive pieces of information.
CA: I did want to segue and talk about one essay in particular. Can you walk us through where the "Pick Six" personal expression essay came from? And, maybe describe what it is just so our listeners know, but also any thoughts you have, in terms of what works well or how someone might want to approach this one?
I love our Pick Six, and it's one of our favorite essays to read because it gives us insight into what's most important to this person and what they want to showcase about themselves. It's an interesting way to see inside the candidate. But essentially what it does is it asks folks to introduce themselves to their classmates using six images. And they can be photos, they could be clipart, they could be emojis, it could be graphics, whatever they want to use. And then they get to submit a short, essentially, one- to two-sentence caption with each photo explaining why they chose those.
The evolution of this came from adapting a prior creative essay we had. Pick Six was just moving with the times, essentially. Everybody thinks a lot these days in terms of images, and imagery, just generally. This was a way for students to be able to do the same with their application to tell us their story in visuals.
A great way to approach this is to think about what's important to you and what hasn't come across yet in your application in another way. And what do you want to showcase to us using things that feel more personal versus generic. And by generic, I don't mean that you can't use Clif Bar or some other standardized photos, but something that you have sincerely experienced that is going to show us the true you.
CA: Tell me about the interview process -what you're looking to get out of the interview, and how it sort of operates – anything you want to share there.
LR: The interview is really a two-way street. It's a great chance for us to get to know the candidates to help us understand if Stern is really the right place for them. But the same goes for them. Use this opportunity to get to know the school even better, to ask questions, and to showcase why you really feel like the Stern MBA is right for you. Everyone who is interviewed is meeting with somebody who is part of the admissions committee who is trained. And the admissions committee member who's interviewing you has read your application from cover to cover. So it's not a "blind" interview where they only have your resume in front of them. It can be a really in-depth conversation, and you get to add more than what's just in your application to your interviewer. So it's a great way for you to really sell yourself and get yourself out there.
CA: When you were doing interviews on campus before, was it also just admissions officers conducting them or have students ever been involved in the process?
LR: We don't have students involved in our process, specifically, because we want the experience to be consistent from one to the next. And we really want the candidates to feel comfortable that the students aren't necessarily biased in their in their responses. And so that's why we have the admissions committee conducting them.
CA: How does Stern take advantage of everything that NYU, the broader institution, has to offer?
LR: In addition to the dual degrees, students can take up to 25% of their classes outside of Stern at one of the other graduate schools. So if they're not really interested in getting a JD, they could take some law classes. And this is a way for folks to get a little bit more in-depth experience in another area, that they could see their career leveraging.
We also have a lot of kind of fun extracurricular things to take advantage of with NYU, whether it's through the theater on campus, or some of the galleries, or even the other student clubs that are around campus. There's just so much that NYU is involved in in New York City, that our students just have so much to take advantage of, which is really cool.
CA: I know that you have these custom one-year MBA offerings, e.g. in fashion and luxury. Could you speak about those offerings?
LR: We really encourage people to think about which program is right for them before applying. The way that the curriculum is structured is that they have a core curriculum, either in tech or fashion and luxury. That includes general MBA classes and then their electives. Because it's only a one-year program, they're not getting that summer internship opportunity that the two-year program allows for. So they don't have this chance to explore another industry or another function that they may not have experienced before. This doesn't mean that people can't pivot with this MBA, it just means they don't have that internship. So in the program itself, we've incorporated these immersions that give them exposure to those industries that they can leverage in their job interviews and their job search to get that post-MBA job. The other thing I'll share is that on the tech side, while they don't require that you have coding or programming experience, it is something that we encourage folks to be interested in if they're pursuing that, because there is some element of that in the program. So they just need to be open to learning that.
We also do travel for them as well. So they do have some components of New York City-based projects and then usually during the month of January, they will travel for fashion and luxury. They typically go to Milan for fashion and luxury, and for the tech program, they go to the West Coast.
CA: I did want to ask you about COVID. What's the current status on campus visits at Stern or just outsiders coming in? How are things getting back to normal?
LR: We're slowly seeing limitations being lifted. Right now, prospective students are not able to visit campus, but they are starting to open up the opportunity for admitted students. We're hopeful in the coming months that we'll continue to see this, unless something changes. But we're going to keep our fingers crossed. And right now our team is starting to plot out what travel could look like for us, once they do lift those restrictions as well. So hopefully, we'll be able to see folks around the country pretty soon.