This Admissions Director Q&A is all about Chicago Booth admissions, as Donna Swinford discusses the review process, essays, interviews and much more about the MBA program. Swinford has been at Booth since 1997 and joined the office of Admissions in 2005. She's seen the admissions process at Booth from pretty much every angle over the course of her tenure, having served in several roles, including head of Operations and Evaluation, before transitioning to her current position as Associate Dean for Student Recruitment and Admissions for MBA Programs. Read on for her insights into Booth admissions, what's new at the school and more.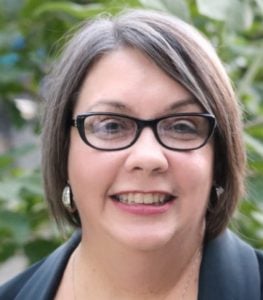 Clear Admit: What is the one aspect of your program that you wish applicants knew more about?
Donna Swinford: Tech continues to be a popular space that grows every year at Booth. I hope prospective students and applicants know about the vast resources, programming, and opportunity our program poses for anyone interested in or pursuing a career in technology. Aside from Amazon being in our top three employers of Booth graduates, nearly a quarter of our class (23%) goes into Tech after graduation.
The Polsky Center for Entrepreneurship and Innovation and the Kilts Center for Marketing have been integral in shepherding students to success in the areas of tech startups, tech product management, and fintech. For example, we just hosted the New Venture Challenge (NVC) finals at the beginning of June, which awarded a $665,000 investment to the winning idea. The $25,000 Moonshot Prize was awarded to a team whose unique technologies are catalyzing innovative solutions to global challenges. This year it was split between a hydrogen trading marketplace helping transportation companies access sustainable fuels and another startup developing manufacturing processes for commercial thermal protection systems for the emerging space and hypersonic industries.
The Kilts Center partners with student-led groups like Innovation and Design, Tech Group, and Booth Analytics Club to host Tech Product Management and Product Marketing Management Workshops. These interactive sessions help students learn about relevant skills and work with seasoned product managers and product marketing managers from Amazon, Facebook, Google, and more.
Chicago Booth also has a joint degree MBA/Masters Program in Computer Science (MPCS) that allows students to combine a business education with technology skills and become leaders within entrepreneurship, fintech, and technology management. While it is an intense program, the dual degree ensures students who want to develop deep technical expertise have that opportunity as well.
CA: Walk us through the life of an application in your office from an operational standpoint. What happens between the time an applicant clicks "submit" and the time the committee offers a final decision?
DS: First of all, we don't look at any applications until after the deadline. So your application will not enter the review process until that round is closed. Then our office does a preliminary check of every single app for completion and if someone has missing materials we reach out to them so they can get that piece in. All of our applications go through multiple readers who review the application in its entirety—background information, academics, recommendations, resume, career goals, essay responses, etc. You've probably heard this before but we evaluate our applications holistically—each section is as important as the next. Nothing is weighted, we're interested in getting to know the candidate for who they are and what drives them. At Booth, each element of our app plays a part in understanding the person as a whole.
After our readers review an application, their evaluations are accumulated and a decision is made to interview or not. All invites are extended at the same time and those who are moving on to the interview stage will be asked to submit a short video in response to an additional question. Following the interview, our team reviews the application in its entirety again, this time with the interviewer evaluation and video response included. A recommendation for admit, waitlist, or deny is made and the application goes through a final assessment by the Admissions Committee before a final decision is determined.
On the day of decision release, all candidates will receive their decisions at the same time by logging into their application status portal. We've done phone calls the day prior in the past, however, we've received feedback that waiting for the call and not knowing exactly when they will find out has been stressful for applicants. Now, candidates can gather with friends and family to receive the news or approach it however they choose.
CA: How does your team approach the essay portion of the application specifically? What are you looking for as you read an essay? Are there common mistakes that applicants should try to avoid? What is one key thing they should keep in mind as they sit down to write?
DS: We believe everything you share with us is important to your candidacy. It's about who you are as a whole, not just your academic record or resume bullets. With the essays, as with the entire application, we are looking to get to know the candidate and understand your motivation for an MBA at Booth. In addition, we want to know what you hope to achieve with your Booth degree. Our essays have a word minimum but no max. That may be unusual, but it ensures we have enough substance to review while allowing you to use the space how you see fit.
It would be a missed opportunity if applicants did not use the essay and other elements of the application to express the passion behind what drives you. We're curious what motivates a candidate and how that influences your MBA path. Students at Booth have the freedom to pursue learning opportunities and growth experiences that will further their specific goals through a path of their choice. So it's important for candidates to help us understand how you plan to maximize your two years at Booth.
It can help to have someone else read through your essay and tell you what they gleaned from it. An outside perspective on your words can be very helpful. My advice is to make sure you answer the question posed and refrain from using the essay as a catch-all for everything you want to tell the Admissions Committee. No matter the essay question, your response should be an authentic reflection of your unique perspective and it should provide a window into who you are as a person, both professionally and personally. In short, be yourself!
CA: Could you tell us about your interview process? Approximately how many applicants do you interview? Who conducts the interview (students, admissions officers, alumni) and what is the nature of the interview?
DS: At Booth, we consider our interviews to be a conversation between two people who are curious and want to learn more about each other. That allows us to get to know the candidate better and for the candidate to get to know Booth better. The interview is also a good opportunity to assess whether there is a cultural fit, from both parties' point of view. The number of applicants we interview varies from year to year. Anyone invited to interview will receive two additional questions to answer via video that dig even deeper into who you are and how you think.
All of our interviews are conducted by members of the Booth community—the majority are with current students and alumni. Interviewers receive only the applicant's resume beforehand. Typically we hold interviews either on campus with a current second-year student, in your area with a Booth alumnus, or virtually. Regardless of whether it's in person or virtual, for us the intention of the interview is to connect you with a member of our community to learn more about you and what makes you tick. We want to hear about your professional aspirations, why you're seeking an MBA, and why you want an MBA from Booth in particular.
Chicago Booth is a profoundly collaborative, open, community-driven school. We realize culture is a very important part of choosing your MBA program. So we hope applicants feel comfortable asking candid questions to explore whether Booth is a school and a community they want to be a part of—not only for the time during their MBA program, but for the rest of their life.
CA: What is your testing policy? Do you offer exam waivers? Why or why not?
DS: Test scores are required to apply at Chicago Booth. We do not offer exam waivers except for the limited case of UChicago undergraduates applying to our Accelerated Option of the Chicago Booth Scholars deferral program; they need to have a certain GPA in particular business courses in order to be eligible for the waiver.
We accept both the GMAT and GRE for the Full-Time MBA application and have no preference for which you submit. We do accept the at-home or online test scores made available by GMAC and ETS. Test scores most be from within the last five years to be valid. You can self-report your GMAT or GRE scores at the time you apply. We do not require official test scores until you have been admitted and have accepted our offer of admission.
CA: Tell us briefly about two popular courses at your institution.
DS: Designing a Good Life taught by Professor Nicholas Epley is a very popular course. He did a mini-version of it for our MBA Masterclass series, which you can watch here. There are a number of classes at Booth that cover the areas of management and behavioral science, but Nick's course is topical as it explores managerial behavior through the lens of ethics. It covers highly situational and introspective parts of leadership—building organizations to survive and thrive in the long haul, as well as sustainable careers and relationships that excite passion and fulfillment. One of our past students did an interview with Nick about the course and posted it on Booth's student blog. Anyone interested should check it out.
Another in-demand course is Leadership Studio, created and taught by Professor Harry Davis, namesake of Booth's Davis Center for Leadership. Harry imagined we use the theater stage as a framework for leadership development and designed the course to be split into three interwoven tracks: classroom lectures, "rehearsal halls," and hands-on fieldwork. The class also employs several guest teachers from the arts world each quarter. Again, one of our past students couldn't help but blog about the experience and impact of taking this class!
CA: As we learn to live with COVID-19, campuses have opened up and students are back. What about prospective students? Will they have the opportunity to visit campus? 
DS: Yes! We reopened campus to visitors this past quarter and are very excited to welcome prospective students back to campus! We invite anyone interested in a closer look at Booth to come experience our community through an in-person Campus Visit Day, virtual option, or an admissions event in their city. Some of our offerings include full-day programming with current students and a class visit during our academic year, a 360 Virtual Tour of our Hyde Park campus, and a Self-Guided Tour of Harper you can use to explore our building on your own.
Regardless of whether you can make it to campus, we hope prospective students take advantage of the many resources we have to introduce you to the people, culture, and everyday life at Chicago Booth.
CA: Is there anything else you'd like to highlight about your MBA program or admissions process?
DS: Have fun with the application! Take this as an opportunity to deeply think about yourself and your future. I know it is a lengthy process to complete the entire application, but try to view it as a growing exercise and not a tedious check-the-box task. If you really put in the time and thought, this should be a rewarding experience and all the hard work you put in will be worth it.