We're rounding up some of the latest interview reports and shining the spotlight on recent accounts from MBA applicants to Georgia Tech / Scheller, IESE and NYU Stern as shared in our Interview Archive.
The first report comes from a Round 2 applicant to Georgia Tech / Scheller. Their virtual interview with a Career Center rep included the following questions:

Another Round 2 applicant shared their interview with an IESE alum:

Out of the NYU Stern applicant pool, a Round 3 applicant had some keen advice: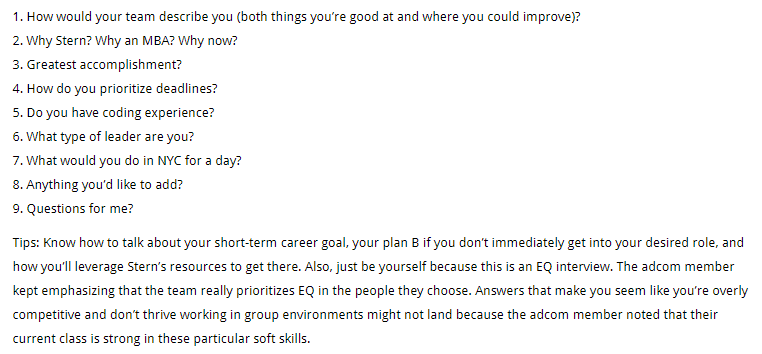 We'd love to hear how your MBA admissions interviews go! Be sure to share your MBA interview report here. It will be posted anonymously and help fellow applicants understand what to expect in their interview. Some MBA interview reports may even be eligible for a gift card! Finally, if you've been invited to interview at Wharton, check out our podcast episode of advice.