When thinking about the cost of getting an MBA, what immediately comes to mind is tuition, moving to a new city, books, supplies, and possibly some new attire. But often overlooked are the numerous fees and associated costs of the MBA application process. Individually, the numbers appear small, but as you complete your application(s), your choices each have a cost, and those can add up.
MBA application costs can vary depending on the school you're applying to, application requirements, and whether you're a domestic or international applicant. Although fee waiver opportunities are growing, most business schools charge an application fee ranging from $50 to $300 per application. You'll likely need to request copies of your undergraduate transcripts, a lesser expense, but each additional copy can cost $5 to $25. Most schools also require standardized tests; the GMAT or GRE each has a fee of $275 and $220, respectively, if you're going to a testing center in the U.S. International applicants may need to prove their English proficiency with an additional test, such as the TOEFL or IELTS. Depending on the kind of exam preparation you need, tutoring and prep services vary widely in cost, as do interview coaching and resume review. And then there are the incidentals, like travel expenses for campus tours and on-campus or hub interviews. And have you considered an admissions consultant?
Here is a chart breaking down a potential option for the cost of the MBA application process. The sample below includes a GMAT retake, a request for an additional GMAT score report, and taking the TOEFL, which not everyone will need to do. Many business schools host virtual information sessions, but if you visit a campus, traveling comes with its own costs, such as airfare and hotels. Hiring an admissions consulting firm could add to the final total here, from $3,000 to $10,000+.
| | |
| --- | --- |
| Sample Application Element | Cost |
| GMAT Prep Course | $1,699 |
| GMAT (U.S., at test center) | $275 |
| GMAT retake (U.S., online) | $300 |
| Additional Score Report | $35 |
| TOEFL iBT (U.S., online) | $255 |
| School #1 Application Fee | $250 |
| School #2 Application Fee | $250 |
| School #3 Application Fee | $250 |
| School #4 Application Fee | $275 |
| School #5 Application Fee | $200 |
| School #6 Application Fee | $75 |
| Campus Visit (airfare, hotel) | $1,500 |
| Campus Visit (by train) | $350 |
| Total | $5,714 |
A More Affordable Approach to MBA Admissions
In this special feature, we meet Carrie Albers, whose recent experience applying for an MBA can shed some light on the often-overlooked associated costs of the application process–and how to save along the way. Albers worked in tech consulting before deciding to pivot into product management. Particularly interested in health and fitness technology, she worked as a sports official for 14 years and hopes to pursue a career combining that interest with technology. Here, Albers reflects on her strategies during her MBA application process and how much she spent out of pocket, offering advice for keeping to a reasonable budget along the way.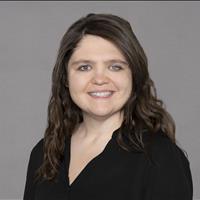 Clear Admit: Why did you decide to apply to business school?
Carrie Albers: I decided to apply to business school for a few reasons, the first being I was interested in pivoting my career. I had been in tech consulting since graduating undergrad, and while I liked the majority of my work, I was really interested in getting more ownership for the work I was doing, not being the consultant anymore. I thought making the transition to product management would be easier coming out of business school. I also just really wanted the education. I have an engineering degree, and I didn't feel like I had a  foundational business background, so I'm hoping an MBA would bridge the gap I need with education and leadership experiences to further my career.
CA: Tell us about your application process. How many MBA programs did you apply to? How did you approach the application process? What resources helped you? What costs surprised you? 
Carrie: I applied to five MBA programs in total. I looked at three big things when I was determining schools to apply to:
Geography – I've lived my whole life in rural Kansas and Kansas City, and I knew I didn't want to take the jump into a massive city during my MBA, a time that already has so much change. I targeted programs in smaller towns. I was also planning to move with my partner, so we also wanted to make sure he could reasonably commute to the office he would transfer to with his job.
Technology focus – I wanted schools that were known for good career outcomes in technology and had a lot of experiential learning opportunities during the program.
Culture – Most of the schools I applied to really marketed their culture and collaborative nature of their student body. I had learned the hard way a few times how important a supportive culture is to me, so I was interested in schools that made that a priority.
After spending time researching schools and their application requirements, I started sifting through a lot of resources to guide me in how to approach each essay question. I applied to my top choice in round 1 with the hopes of not submitting any more applications (that plan did not work! HA). After getting Round 1 results, I started working on my Round 2 essays.
The main resources I used were Clear Admit – sifting through all of the essay topic analyses and dedicated School Guides, videos from Clear Admit+, listening to the podcast every week (which I had been for a couple years at this point), and attending the webinars hosted with schools. I also browsed Reddit and Fishbowl to lurk and read others' experiences and thoughts on schools and essays. I joined the Forté MBA Launch on Demand program, which was really helpful in the foundational components of the applications, but not the specific school essays themselves. I signed up for every free trial or site I could for MBA consultants to use their free resources too.
The largest cost that surprised me was actually the money I didn't spend on consultants. I grew up a first-generation college student and paid my own way through undergrad, so I thought paying a consultant thousands on just applying to schools with no guarantee of getting in was actually absurd. Listening to the Forté webinars almost made me feel like I needed a consultant to be successful in the process and that you had to throw in as much money as possible to get the desired outcome. I understand others might need the guidance and accountability a consultant provides, but I really decided to take an independent approach to my applications and leverage the most affordable resources I could find.
My Costs:

GRE

Test: Twice – $205, and $170 (I had a coupon code for the second test)
Practice Test from ETS: $40
Study Tools: $50 (GregMat!) I also checked out GRE Study books from my local library and found some additional books free online.

Application Prep:

Forté MBA Launch on Demand: $450 – this gave me fee waivers to 4/5 programs I applied to.
Clear Admit+: $60

Applications:
Total: $1,175

Other Costs that I didn't use but looked into:

Consultants $1000+
Applicant Lab: $350

This was going to be my next step if I felt I needed additional resources.
CA: What tips and tricks would help save future applicants money on the application process?
Carrie: The biggest piece of advice I have is to plan ahead as far in advance as possible. By planning ahead, I was able to use the Forté program for application fee waivers. I know there are additional programs for underrepresented groups that you should try and take advantage of, such as Consortium or Admit.me that also provide application support. Many schools also offer fee waivers by attending a webinar or another diversity event, so browse the websites throughout the summer and register for webinars! If you choose to work mainly independently with Test and Application prep, the application fees will be your biggest expense.
Leverage your connections to help with your application. I only had one friend who was familiar with the MBA application process, and he was a great help in reviewing my resume and essays. I had plenty of other friends who had English degrees and were great writers that also reviewed my essays. They didn't need to know about the MBA process to tell me if my essay answered the prompt or if my voice came through.
CA: Where will you be attending and why?
Carrie: Michigan Ross! I decided based on a combination of alumni network, curriculum, and finances. I would love to be able to stay in the Midwest and be able to return to Kansas City. There is a Ross and Greater Michigan alumni network presence here versus being nearly non-existent with other programs I was accepted to. I was also fortunate to receive the most scholarship money from Ross out of my acceptances, and love the flexibility that it provides to explore career options in post-MBA roles without worrying about finances afterward.
CA: Who or what helped you the most during the admissions process?
Carrie: Clear Admit (promise I'm not trying to sound like an ad!!) – Between the essay topic analyses, interview debriefs, school profiles, and live webinars with AdCom members, it was by far the most useful. The free resources are phenomenal.
My partner Matt – I told any and everybody in my personal life about applying to school. I knew I would be asked for updates when I saw my friends and family. I didn't want to tell people I changed my mind; they knew I had been thinking about applying for a couple years and making it well known gave me some accountability to others. Matt held me accountable to study for the GRE all the nights I didn't want to, write essays, or fill in data forms. I doubt I would have stayed on schedule or had the same results without his support.
My friend Devin – Devin was the only person in my circle who knew anything about MBA programs. He is the ultimate hype man, reminding me I'm perfectly qualified and helping me to refine my resume and essays. He knew my background and helped me to not under-sell myself.
CA: What other advice do you have for future applicants?
Carrie: Spend as much as you feel comfortable spending to put your best foot forward. Remember that the application process is just the beginning of your (expensive!) MBA program. If you know the GMAT/GRE is your weak point, and a dedicated tutor is what you need to succeed, spend the money on a tutor, or if outside, professional help gives you the confidence in your application you need, spend the money on a consultant.
Start early brainstorming your activities, work experience, awards, and background, and understanding how those pieces fit together. Begin each application early to understand the sections and layouts and how your pieces fit in it. Each school is different! Use the application constraints to enable you to tailor and tell your story. Admissions teams speak about a holistic application review all the time, so take that lens when crafting yours.
CA: Anything else you'd like to add?
Carrie: Just a fun tidbit, I almost didn't apply to Michigan Ross because I didn't have a fee waiver. It's one of the few in the top 25 that Forté didn't offer a fee waiver for. It was actually the last application I completed, and I felt like it was my best one. I decided to just apply because, at that point, I literally said, "what's an extra $200?" That statement is very unlike me, but I liked the school and figured if not now, probably never. I didn't have that same attitude about Harvard or Stanford, though, mainly because I wasn't willing to move there.