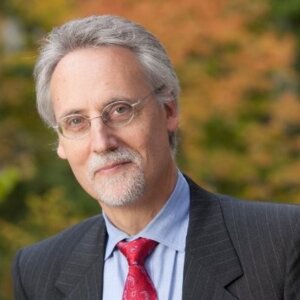 It's a well-documented truth that diversity is critical for business. More diverse teams consistently outperform homogenous ones. The collision of differing perspectives stimulates fresh ideas and fuels innovation, making it a vital driver for success in today's business landscape. For Bill Boulding, Dean of Duke University's Fuqua School of Business, the national conversation about admissions policies in higher education underscores the direction Duke Fuqua has taken in diversity, equity, and inclusion.
Boulding wrote about Duke Fuqua's continuing effort to not only increase diversity in its student body, but also to communicate the economic impact, increased talent pool, and enhanced long-term success that comes through a workforce that reflects society as a whole in a LinkedIn article published earlier this month. 
Boulding cites the unfortunate reality about the diversity of the United States's business landscape: 
In addition to C-suite numbers showing low representation of women and racial minorities—the composition of Fortune 500 boards is instructive. A recent report by Deloitte examining boards shows progress in growing representation of women and racial minorities, but also concludes, "Even though all groups have seen growth in board representation over the last decade, no Fortune 500 company board fully represents the demographic population in the United States."
Boulding asserts that business schools naturally lead the way in diversifying industry, from executive offices to salespeople, as the talent pipeline for leadership and operational expertise. 
To that end, Duke Fuqua has worked to diversify its student body through intentional recruiting and placing heavy value on diversity, equity, and inclusion. The school advocates for simplifying recruitment of international talent to work in the U.S. and improving support for working families. 
Fuqua's efforts are paying off: this year's MBA cohort is reportedly the most diverse class they have ever enrolled, with women making up 45 percent of the class and underrepresented U.S. students of color making up 27 percent. Nearly half the class, 47 percent, are international students. Although these are impressive numbers, Boulding points out two equally important demographics that are often overlooked: at least 18 percent of the class identifies as first-generation students, and about 19 percent of the U.S. students have served or are serving in the United States Military. 
The variety of lived experiences and socioeconomic backgrounds transcend the hard numbers of race and ethnicity and fuel the problem-solving, leadership-building approach in MBA classes that power innovation. Duke Fuqua acknowledges the role that institutions like business schools play in providing access to the tools and skills for professional development and leadership capabilities. Boulding maintains that the principles of winning business strategy and economic prosperity are the inevitable result of leadership honed in a diverse environment. 
Business education is potentially transformative for both the students who undertake the academic journey and the industries to which they bring their talents. Going beyond the narrow focus on the statistical attributes of race, ethnicity, gender, or sexual orientation, Boulding holds that Duke Fuqua's culture is defined by the richness of lived experiences, influenced by factors like geography, education, industry, and personal experience. Embracing diversity strengthens companies and spurs innovation, fortifies the broader economy, and enhances the quality of life for all. It is a call to action for businesses and educational institutions to prioritize diversity as a catalyst for positive change, both within their walls and beyond.