In our latest installment of our Admissions Director Q&A series, we welcome Jamie Schein, the assistant dean of MBA Admissions & Financial Aid at Stanford GSB, to the podcast to discuss all things admissions and more. Before joining Admissions & Financial Aid, she served for four years as the assistant dean and director of the Stanford GSB Career Management Center, and before that six years as the director of strategy and curricular support in the Stanford MBA Program, working with students, faculty, and staff to manage co-curricular programming and support for students in their academic journeys.
Prior to working at Stanford, Jamie held management positions at several technology companies, including chief marketing officer at Model N, Inc., led an education foundation, served on the governing board of a California public school district, and founded a small business. Jamie holds an AB in history from Harvard College and an MBA from Stanford University.
In this podcast interview with Graham Richmond, Jamie talks about:
the life of an application in Stanford MBA admissions
tips about the mainstay "what matters most" essay
the interview process as part of Stanford MBA admissions
deferred enrollment
…and much more, including some fun "Real Humans" questions!
Tune in here or your favorite podcast platform: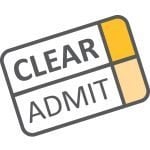 If You Like What You've Been Hearing, Please Subscribe and Rate Us on Apple Podcasts!
It's been wonderful seeing the audience for our podcast series continue to grow! Please, if you have enjoyed what you've heard, could you rate and review the Clear Admit MBA Admissions Podcast in Apple Podcasts? This is the best way to help more listeners find us. Also, to ensure that you never miss an episode, please subscribe to the podcast on whatever platform you use.
This episode was hosted by Graham Richmond and produced by Dennis Crowley. Thanks to all of you who've been joining us!