INSEAD

Located in France's Fontainebleau Forest, INSEAD's 20-acre Europe campus is approximately an hour south of Paris. INSEAD also has another main campus in Singapore, as well as an executive education building in Abu Dhabi. Along with its full-time MBA program, INSEAD offers a Global Executive MBA program and has created partnerships with other global business schools including Johns Hopkins SAIS, Wharton, Kellogg, China's CEIBS, Yale, and the Teacher's College of Columbia University. INSEAD's full-time MBA program takes place over a condensed 10-month timeframe and requires its students to have knowledge of three different languages by the time of graduation.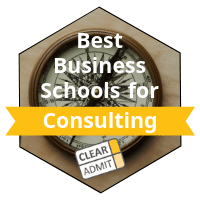 FAQ
What is the tuition for INSEAD's MBA program?
The tuition for INSEAD's MBA program is €99,500 – €103,500 euros per year. For more cost and fees information visit https://www.insead.edu/master-programmes/mba/financing
What is the average GMAT score for admission to INSEAD's MBA program?
INSEAD no longer shares the average GMAT score in their MBA class profile data. In order to be competitive, INSEAD says to aim to achieve a score at or above the 70 - 75 percentile in both the quantitative and verbal sections. For the Integrated Reasoning section, they recommend achieving a score of 6 or above.
Does the INSEAD MBA program accept the GRE?
Yes. The INSEAD MBA program has accepted the GRE for a few years now.
What is the average GRE score for admission to INSEAD's MBA program?
INSEAD does not publish an average GRE score for its incoming class, but does accept the GRE for admissions.
What is the minimum number of years of work experience required for admission to INSEAD's MBA program?
INSEAD does not state a minimum requirement for years of work experience. However, it is important for candidates to be aware that they are being considered against other candidates with a range of 2-10 years of experience.
What is the average age of an INSEAD student?
The average age of an INSEAD MBA student is 29 years.
What is the average starting salary for graduates of the INSEAD MBA program?
The average starting salary for INSEAD MBA graduates is $113,900 (mean salary, US dollars). The salary will vary by industry, with consulting and finance jobs generally commanding the higher salaries.
How long is INSEAD's full-time MBA program?
INSEAD offers a 1 year MBA program. Students may begin in September or January for a 10-month term.
What are the application deadlines for INSEAD's MBA program?
For the INSEAD January 2024 intake, the deadlines are as follows. Round 1 is March 7, 2023. Round 2 is April 18, 2023. Round 3 is June 27, 2023. Round 4 is August 8, 2023. For the INSEAD August 2024 intake, the deadlines are as follows. Round 1 is September 12, 2023. Round 2 is November 7, 2023. Round 3 is January 16, 2024. Round 4 is March 5, 2024. To know more about INSEAD's MBA program application rounds, please visit https://www.insead.edu/master-programmes/mba/admissions#dates
What percent of INSEAD MBA students are women?
Thirty-seven percent of the class at INSEAD are women.
Videos
The Key to Success: GEMBA Viewpoints
For Enea Francissi, Fleet Director at Corsair International, the key to success was self- awareness.
See Yourself from a Different Perspective
After Rena Chai, Head of Windows Commercial, Asia at Microsoft understood herself better from how others viewed her, her life transformed.
Admissions
The Class Profile
INSEAD's typical combined class, which consists of both the September intake and the January intake, has a total of over 1,000 members. Prior to matriculating at INSEAD, the class had between 2 and 10 years of experience.
The July 2024 class, which matriculated in September, is comprised of 429 students. They represent 66 different nationalities. Thirty-seven percent of the 24J class are women. Their average age landed at 29 at the time of matriculation and they had an average of 5.7 years of work experience.
Application Procedures
Because INSEAD has two classes per year, there are two sets of deadlines for applicants to keep in mind. Individuals hoping to join the January intake can submit their applications in in early March, mid-April, late June, or early August. For those pursuing a September start date, the timing shifts so that the first deadline is in early September, the second in mid-November, third in early January, and final in early March. To apply, applicants must submit a completed online application, two letters of recommendation, and required essays. Once those materials are submitted, applicants are given an application ID and the chance to upload a photograph of themselves, their official transcripts, their GMAT or GRE scores, and language certifications; applicants must also pay a €250 application fee. Within 48 hours of application submission, the admissions committee sends applicants a unique link and instructions to complete four video interviews. The video interviews do not replace the face-to-face interviews with INSEAD alumni. The admissions committee then notifies those applicants who are selected for an interview. INSEAD often schedules two interviews with applicants, which are conducted by INSEAD alumni in applicants' countries of residence.
Application Checklist
Profile
Two Letters of Recommendation
Job Description Essays
Essays
Photograph
Application Fee
Official Transcripts
GMAT or GRE Score
English Language Certification (only if applicant's native language is not English)
Entry Language Certification

Essay Topic Analysis
Need help with your essays? Get our experts' advice.
Recommendation Questions
Find out what top MBA programs ask recommenders.
INSEAD LiveWire and DecisionWire
Academics
Faculty
INSEAD has a 170-strong faculty that teaches courses across nine academic areas. In addition to their teaching responsibilities, these professors help organize and direct INSEAD's research efforts and Centres of Excellence, which range in focus from the Emerging Markets Institute to the Learning Innovation and Teaching Excellence.
Curriculum
INSEAD takes advantage of a number of different teaching methods in its classrooms, allowing its faculty to design courses that utilize the case study method, computer simu­lation exercises, role play, lectures and class discussions. Upon their arrival on campus, students are assigned to a diverse study group of five to six students that work together on a number of class projects throughout their first few periods at INSEAD.
INSEAD accepts two classes per year, one beginning in September and graduating the following June, the other starting in January and concluding the following December. Regardless of the start date, classes go through the same curriculum and follow an academic calendar divided into five eight-week periods. Each period ends with exams and a short break before the next period ensues, and January entrants also have an eight-week summer break during which they are encouraged to complete internships. During the first half of their studies, students must enroll in INSEAD's 14 core courses, which cover foundational business topics including accounting, marketing, organizational behavior, operations management and strategy, among others. Students take six core courses in their first period and six in their second period. In the third period, students complete their remaining two core courses and are given their first opportunity to better sculpt their education by taking four elective courses. The fourth period consists entirely of four elective courses and the fifth period concludes with three electives and a capstone project. INSEAD offers over 75 electives across its 10 academic areas.
Students are asked to choose their preferred starting campus when they apply to the MBA program and are generally given that preferred location for their first two periods, though that is not guaranteed. Six weeks after beginning their studies, students are given the opportunity to express their preference for the location of their third, fourth and fifth periods, which also includes the option of participating in Wharton, Kellogg, or CEIBS campus exchanges. Though INSEAD does ensure that all students will have the opportunity to study at its Singapore and European campuses, it does not guarantee that students' preferences for the timing of those stays will be met.
Other MBA Degree Options
In addition to its 10-month full-time MBA Program, INSEAD also offers a Global Executive MBA program for experienced managers. The length of this part-time program is determined by the campus at which students start—Fontainebleau, Singapore or Abu Dhabi—and ranges from 60 to 65 days over 14 to 17 months.
Elective Areas at INSEAD
Accounting and Control
Decision Sciences
Economics and Political Science
Entrepreneurship and Family Enterprise
Finance
Marketing
Organisational Behavior
Strategy
Technology and Operations Management
Degree Offerings at INSEAD
Full-time MBA
Fontainebleau, Singapore
https://www.insead.edu/master-programmes/mba
EMBA
Fontainebleau, Singapore or Abu Dhabi
https://www.insead.edu/master-programmes/gemba
Dual Degrees
MBA/MA with John Hopkins
MBA/MA with Columbia University
MBA/MA with Yale School of Management
https://www.insead.edu/master-programmes/mba/academics#partnerships
Campus Life
Clubs, Conferences & Competitions
Outside of their academic responsibilities, INSEAD students can take part in a wide range of extracurricular activities. The school's 41 student-run clubs cover students' social, professional and cultural interests and include organizations such as the INSEAD Sailing Club, the INSEAD Energy Club and the INSEAD Women in Business Club. In addition to their regular offerings, such as recruiting treks and group lunches, student clubs help organize events on campus. The INSEAD Private Equity Club, for instance, hosts Private Equity conferences on both the Asian and European campuses. Students also take the lead in organizing the Global Leader Series, which brings prominent business leaders to the Asian and European campuses to speak about their career paths.
To further celebrate the international diversity on its campuses, INSEAD sponsors Cultural Festivals. These events are organized by student cultural groups in order to let the larger community learn more about their home countries. For example, the Indian Cultural Festival included traditional South Indian dance, and a sitar performance.
Campus Spaces
INSEAD has two main campuses, one in France and the other in Singapore.  Headquartered in Fontainebleau, the French campus's facilities include 29 teaching spaces, 130 study group areas, the Georges and Edna Doriot Library, a bookshop, a gymnasium and housing accommodations for those enrolled in short-term programs. Students in the full-time MBA program are not provided with on-campus housing, and they are instead advised to rent apartments and houses in nearby neighborhoods.
The Singapore Campus was opened in 2000 and includes eight amphitheaters, a variety of teaching rooms and study areas, an auditorium, a 24-hour library and a gymnasium. As with the European campus, INSEAD's Singapore campus only offers accommodation to those in shorter-term programs. Full-time students are encouraged to contact a real estate agent in order to find lodging during their time on the Asian campus.
MBA Careers
Career Services
The INSEAD Career Services team provides a variety of services to its students to help them prepare for recruiting process and their future careers. The office recommends that during their first two periods, students sit for self-assessment tests, attend career counseling sessions and workshops and begin to tailor their CVs. In the third period students are guided to create their job search strategies by doing industry research, learning more networking skills, sitting in on discussion panels and participating in networking events. During the fourth and fifth periods, the office focuses students' efforts on interview preparation and salary negotiation skills.
Career Statistics
Ninety-nine percent of the 1,094 members of the Class of 2022 responded to INSEAD's Career Services survey. Within three months of graduation, 94% of respondents reported that they had received at least one job offer. The annual mean salary for the class was $113,700, with a median sign-on bonus of $26,900.
Members of the Class of 2022 entered a variety of sectors upon graduation. The most popular sector was management consulting, which was chosen by 53% of graduates. Technology, media, and telecommunications sector claimed 22% of the class. Financial services took in 12%. The remaining 13% went into an assortment of corporate sectors.
Of the 808 graduates reporting their post-MBA location, 38% of the Class of 2022 settled in Western Europe and 24% of the class accepted positions in the Asia Pacific region. The remainder of the class spread across the globe in slightly smaller numbers. Roughly 12% spread across the rest of Europe; the same same percentage settled in Africa/Middle East. Eight percent headed to North America and six percent to South America.
Financing
The tuition for INSEAD's class entering August 2024 is €99,500. The tuition is €103,500 for the January 2025 intake. In addition to this base cost, accepted students should factor in an additional €2,500 in educational expenditures, such as an optional Business Foundations Program and a new laptop. Students should also expect to spend between €29,980 and €33,000 in living expenses, depending on which campus they are based in and whether or not they have a car lease payment. INSEAD offers both need-based and merit-based scholarships, and applicants need to fill out separate scholarship applications to be considered for these awards. Students can also finance their educations through private loans or through loan programs offered by their countries of citizenship. All admitted INSEAD students are eligible to apply for a loan from the International Loan Programme from Prodigy Finance.
Program Tuition (August intake, Fontainbleau)
Tuition Fees €99,500
Bus. Foundations Programme (optional) €1,500
Laptop €1,000
Approx. Living Expenses €29,980
Total €131,980
Contact
INSEAD Europe Campus
Mailing Address:
Boulevard de Constance
77305 Fontainebleau
Phone: +33 1 60 72 40 00
Fax: +33 1 60 74 55 00
INSEAD Asia Campus
Mailing Address:
1 Ayer Rajah Avenue
138676 Singapore
Phone: +65 6799 5388
Fax: +65 6799 5399
INSEAD North America Offices
Mailing Address:
224 Townsend St,
San Francisco, CA 94107
United States
Phone: +1 888 547 7323
Email: [email protected]
Web: https://www.insead.edu/master-programmes/mba
Blog: https://intheknow.insead.edu/