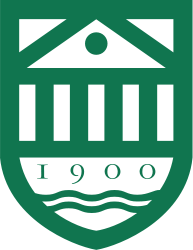 Dawna Clarke is a veteran in the MBA admissions world, where she has worked for more than 25 years. She was appointed director of MBA admissions for the Tuck School of Business at Dartmouth by Dean Paul Danos in September 2005, and since then she has served as the primary point of contact for MBA applicants and worked to actively promote the Tuck MBA program to prospective students.
Clarke came to Tuck from the Darden School of Business at the University of Virginia, where she spent 15 years, the last five as director of admissions. And before Darden, she was associate director of admissions at UNC's Kenan-Flagler School of Business. So she knows a thing or two about what it takes to get into a top-tier MBA program.
There are changes afoot at Tuck, Clarke tells us. The entire school is undergoing a strategic review to ensure that Tuck features just the right mix of curriculum, faculty and program options to be the best it can be for future classes. The admissions process, too, is shifting some, she tells us. Here changes include a greater emphasis on letters of recommendation, among others. Don't miss these developments at Tuck – read on to learn about them all.
Clear Admit: What's the single most exciting development, change or event happening at Tuck in the year ahead?
Dawna Clarke: It's an exciting time for the school because there are several committees looking closely at Tuck as part of a new strategic review. We have a committee looking at curricular issues, a committee looking at faculty issues and a committee looking at what programs we currently offer – specifically at whether there is a market demand for more people in the two-year program or whether we want to add other options. These various committees are gathering data, through both market research and internal reviews. Right now I think we are just examining what the market demand is exactly as well as any opportunities that we may be missing to deliver a high quality masters or MBA program in a different format than the current two-year format only. It may be that we decide to remain focused on the two-year program after all this research is conducted. But we are keeping an open mind, looking at what peer schools are doing, looking at what Tuck is best at. I think a decision will be reached in the next year about whether we will continue to focus on the two-year program or look into additional options as well.
Because the strategic review just started I think it's too early for me to speculate on how things might change. We need to really look at what the research shows in terms of what's in the best interest of Tuck, what the market is demanding, whether there's a niche we aren't filling that we could be. We just don't know yet. I do not anticipate that the full-time program will shrink in size – if I had to speculate I would say that it will either stay the same or possibly increase.
I will say that it's really exciting that we are looking at ways to improve the curriculum. There is a continual improvement process at Tuck anyway. But we really want to make some increases in terms of the faculty as well as looking into the possibility of alternative MBA programs.
CA: What is the one area of your program that you wish applicants knew more about?
DC: So many people are aware of the fact that Tuck has such incredible school spirit. They know about how committed alumni are, about the alumni giving rate and the community, about the fact that people at Tuck bleed green.
I want people to know that we are just as competitive with placing people in finance positions as the top places known for finance. In fact, because our program is small you are not competing against a lot of classmates for these top positions. Proportionally the number of recruiters that come from top finance and consulting firms, as well as from nontraditional industries, is so strong. I wish there were more of an awareness of how strong Tuck is academically in areas like finance and how highly our placement office has been ranked. One of the reasons people seek an MBA is to improve their career opportunities, and our placement office has done a terrific job of helping place students where they want to go.
CA: Walk us through the life of an application in your office from an operational standpoint. What happens between the time an applicant clicks 'submit' and the time the committee offers a final decision (e.g. how many "reads" does it get, how long is each "read," who reads it, does the committee convene to discuss it as a group, etc.).
DC: We are in the process of making the transition to reading applications online, though I'm not sure whether candidates really care whether we're reading a paper version or digital version of their file. A more notable shift in the admissions process is that we just redid the letters of recommendation. We will be placing slightly more emphasis on letters of recommendations in the overall application process. At the same time we have gone from four required essays to three. Basically we combined essays one and four into a single question.
To me, one of the most objective sources of information has always been the letters of recommendation. Recognizing this, we have begun to ask more questions our our applicants' recommenders. For example, we now ask about the applicants' poise, presence, energy level, attitude, emotional intelligence. That is really the biggest change that we have make in the admissions process.
Otherwise, the procedure has remained relatively unchanged. We begin by processing the application, which means that we assemble all of the elements and make sure that it is complete – that both letters of recommendations, GMAT scores, all the various application components are there.
At Tuck, every application is read by two admissions committee members. They are not read by student readers. After each application has been through two thorough reviews, they are all are sent to me for a final decision. In many cases, I am able to make a final admissions decision. However, there are often candidates who present clear strengths as well as areas of concern – in other words, they are "on the border." It is extremely helpful for us to discuss those candidates as an admissions committee. At the end of each admissions round the committee meets for two to three days to finalize the decisions for that particular round.
CA: How does your team approach the essay portion of the application specifically? What are you looking for as you read the essays? Are there common mistakes that applicants should try to avoid? One key thing they should keep in mind as they sit down to write them?
DC: I would say – this is going to sound like common sense – but I would encourage applicants to make sure they are answering the question we asked. Sometimes a candidate may be more interested in telling us what's on their agenda and less interested in answering the question asked.
I find tangible anecdotes, examples and vignettes to be an effective "vivid" way to articulate a point. So, instead of saying, "I have a global perspective," applicants might talk about a time they worked abroad or traveled abroad.
Also, I would avoid quotations. We see a fair amount of those. "As Thomas Jefferson said," that kind of thing. I am more interested in what the applicant thinks and less about what other people think.
I would definitely proofread. Do not say in your application, "Here are the three reasons I would be interested in Harvard." It's not always Harvard, but it does happen. Proofread.
Finally, before you do the essays, really think about the questions and try to prioritize the most important things you want to convey to the admission committee. Don't go into unnecessary detail – keep it a little bit more big picture.
Actually, I think sometimes applicants worry too much about the essays and not enough about the application as a whole. It is a holistic process and we are looking at the essays and the application and the letters of recommendation and the interview and the GMAT scores – really everything all together. The best thing applicants can do is do well in their current jobs and be savvy about who they ask to write their letters of recommendation.
I would also encourage students to really take the time to visit the top schools they are interested in. Business school is such an important investment in your future that I think you really what to see where you will be. Campus visits also provide us with opportunities to get to know people. Here at Tuck we put such a high premium on interpersonal skills, communications skills. So during visits to campus prospective applicants can ask questions, we can ask questions – the more information we have, the better decision we can make.
Overall I urge applicants to focus on the application as a whole and do the best to be as authentic as possible. The best essays are the ones where you feel like you got to know someone. Be yourself, be authentic and make sure the story you are telling is about yourself.