Dean of UPenn's Wharton School to Step Down in June 2014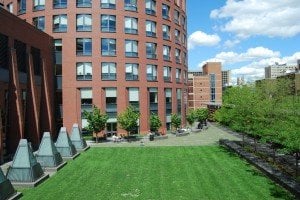 The Wharton School at the University of Pennsylvania becomes the latest top business school to embark upon a search for a new dean, the school announced today. Dean Thomas S. Robertson, who has led the school since August 2007, will step down as of June 30, 2014.
In a letter to the Wharton community, Robertson shared that he will not seek reappointment next year when his term expires but will instead return to the marketing faculty to teach and pursue his research interests.
"It is fulfilling to be Dean at Wharton – both exciting and challenging – and I believe that I have accomplished what I set out to do," he wrote. He noted that during his tenure the school has increased the size of its faculty and supported new and existing centers, exceeded its fundraising goals, renovated and expanded existing facilities, and moved into a new San Francisco campus.
Robertson also led an extensive review of the MBA program and made major commitments to a new curriculum. Finally, he institutionalized three pillars as a strategic foundation for the school – innovation, global initiatives and social impact – and appointed vice deans and managing directors in each of these three areas.
Robertson thanked the school's 91,000 alumni for their support. "I rely on all of you to recommend admissions' candidates, help with student placement, suggest new strategic directions, act as brand ambassadors, advocate curriculum enhancement, and help fund the School," he wrote.
The school will now form a search committee to find Robertson's replacement, the school's director of media relations said in a second email to the school community.