Are you applying to business school with the hope of becoming a member of the Class of 2016? This summer, The MBA Tour will host eight conferences in the U.S. for prospective MBA applicants.  Below is a list of event dates:
July 18: Chicago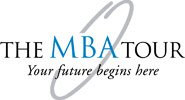 July 20: New York City
July 22: Boston
July 23: Washington, D.C.
July 25: Atlanta
July 27: San Francisco
July 28: Los Angeles
July 30: Houston
During these conference, attendees can participate in business school panel presentations, school presentations and an MBA fair.  The panel presentations bring together school representatives, admission officers, alumni, and other professionals to answer applicants' questions. In the past, the panels have covered topics regarding financing an MBA and how admissions decisions are made.  Program presentations are conducted by admissions officers and serve as the ideal venue for candidates to learn detailed school information.  Finally, the MBA fair gives event participants the opportunity to ask specific questions of admissions and alumni representatives.
More information about each event's location, start time and schedule can be found by clicking the links above.  Online registration is free.  Sign up today!