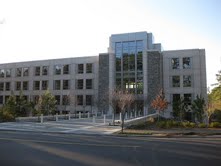 Consulting firms make up six of the 10 top employers of graduates from Duke University's Fuqua School of Business, and almost a full third (32 percent) of the 2013 class accepted consulting jobs this past year, the school announced recently.
For three years in a row, Deloitte has hired more Duke MBAs than any other employer, hiring 26 graduates from the most recent class. Other consulting firms hiring multiple Duke MBAs include Bain and Company, McKinsey and Company, Boston Consulting Group, Accenture LLP and PricewaterhouseCoopers LLP, according to data gathered by Fuqua's Career Management Center (CMC.) 
Sheryle Dirks, Fuqua associate dean for career management, noted that there are many different reasons Duke MBAs are drawn to consulting. "Consulting quickly and intimately exposes them to the greatest challenges companies and organizations face and offers them the chance to apply many of the frameworks and skills they learned in business school, often while working with clients in a variety of industries and at locations around the globe," she said in a statement.
The latest CMC data on hiring, while still preliminary, also shows other top employers outside of consulting, including Microsoft, Citi, Goldman Sachs, Amazon.com, Bank of America, Merrill Lynch and Apple. The technology, in particular, showed growth this past year, with 10 percent of graduates accepting jobs in that industry. Other top fields for Duke MBAs include financial services, consumer products and health.
Salaries, according to self-reported figures from graduates, continue to rise. The average starting salary for this most recent class of graduates was $115,000 per year, up from $112,000 last year. Signing bonuses, too, are up, from an average of $27,000 last year to an average of $29,000 this year.
The overwhelming majority of Duke MBAs (88 percent) remain in the United States after graduation. Six percent of the class will work in South America, four percent took jobs in Asia and others will work in Europe, Africa or non-European free trade area countries, the CMC reports.