Wharton Needs to Better Showcase What's Right with Wharton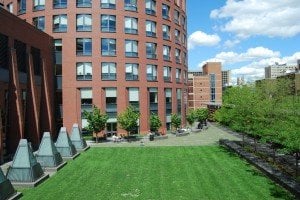 Swirling debate picked up this week in the realm of top MBA programs, fueled by a Wall Street Journal article on Friday entitled, "What's Wrong with Wharton?" The Journal piece hinged on a notable 12 percent drop in applications to the University of Pennsylvania's Wharton School over the past four years. Against a backdrop of gains in application volume by several other top schools in the same time period, Wharton's drop did seem to beg the question of what's wrong.
The Journal article suggests that behind the falling application volume is the fact that Wharton – with its indisputable strength in finance – didn't shift quickly enough or significantly enough in the wake of the financial crisis to attract students more drawn to post-MBA careers in fields like technology and entrepreneurship. The Journal also called attention to Wharton's slide in several top MBA rankings: The Philadelphia school has for the past several years consistently finished behind the University of Chicago Booth School of Business, Harvard Business School and Stanford Graduate School of Business rather than holding steady as one of the top three business schools in the world.
Wharton Dean of Admissions and Financial Aid Ankur Kumar contends that the decline in application volume, combined with a stronger applicant pool and a higher percentage of accepted applicants who enroll, proves that she and her team are doing a better job targeting candidates. "Our focus is on the quality of our applicant population, and that remains as high as ever," she told the Journal, pointing out that the average GMAT score for the Class of 2015 was a record-setting 725. PoetsandQuants, which ran a lengthy rebuttal article to Friday's Journal piece, also noted that MBA graduates from Wharton this year had one of the best placement records in the school's history, with 97.8 percent of the class receiving job offers within three months of graduation and median base salaries rising to $125,000, up $5,000 from the year before.
For its part, the PoetsandQuants piece suggests that Wharton's stock is undervalued. Yes, there has been a drop in application volume, and yes, Wharton has slid in the rankings, but the school continues to deliver an incredible MBA education and will remain on the short list of the very top management programs in the world. "Those negatives may well be a reason to apply to the school's prestigious MBA program right now," writes P&Q.
A third perspective comes in the form of an article posted on LinkedIn over the weekend by Wharton Management Professor Adam Grant, which documents many ways in which Wharton has expanded in recent years beyond the constraints of its reputation as a finance school, with substantive initiatives and resources that are drawing a wider and wider array of students. Grant points out that of the 96 percent of the most recent graduating class who accepted job offers within three months of graduation, 30 percent went into consulting, compared with only 13 percent who went into investment banking. Venture capital, private equity and technology have also been drawing a greater percentage of graduates. Most notable, Grant argues, has been a spike in entrepreneurship. In the last six years, the number of Wharton students starting a business upon graduation has  jumped from 1.5 percent to 7.7 percent, which, incidentally, is greater than the 7 percent of HBS students who start a business upon graduating. For what it's worth, Wharton last year had more than 60 graduates starting their own business, compared to Stanford GSB's 50, Grant adds.
Perhaps what's wrong with Wharton is that it just hasn't gotten the message out about what it's doing right. As Grant's article points out, Wharton is doing a lot of great things to add to a program that has long been one of the world's top choices for graduate management education. At the same time, the fact that application volume has dropped can't be disputed, giving credence to PandQ's assertion that the school's stock is currently undervalued. With the arrival of a new dean in the fall, Wharton faces an important opportunity to clarify for all stakeholders that its program hasn't actually faltered but instead has pivoted in directions that will only strengthen it in the future.
Related articles