Choosy MBA Students at Top Schools Reject Job Offers, Hold Out for Dream Jobs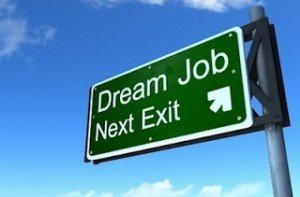 Some students at top MBA programs are rejecting employment offers and choosing to graduate without a job in hand, holding out for positions at technology firms and startups, which hire later than more traditional finance and consulting companies, according to a Wall Street Journal report yesterday.
"I'm not nervous," Ellen Cory, a second-year student at Dartmouth's Tuck School of Business who has turned down several job offers, told the Journal. "I'm not behind for the type of position I'm trying to get. I've seen classmates get a lot of great jobs. And I have confidence that I will be able to find a job that satisfies me," she said.
Cory's attitude, which according to the Journal report is one shared by many students, reflects a big change from just a few years ago, when students tried to lock in their postgraduation plans as early in the year as they could. Now, with greater confidence in their own abilities and more optimism about the job market, students are holding out for the perfect job, even if it means graduating without a precise employment plan in place.
The Journal article notes that this year's information is hard to quantify because most business schools don't track job placement until graduation but added that interviews with current MBA students and career services officers show that more and more students are waiting for just-in-time spring hiring, particularly at tech firms and startups, which can't predict hiring needs as far out and so wait longer to extend offers.
"The current student population is definitely willing to wait for the right opportunity," Jennifer Bridge, director of recruiting at the University of California at Berkeley's Haas School of Business, told the Journal. Last year at Haas, roughly 84 percent of graduates had job offers at graduation, but only 74 percent had accepted offers. The differential between offers and acceptances has historically been closer to 4 percent, the school reports.
As students grow choosier – and demonstrate more patience – in the job search, career services officers are changing their strategies as well, even coaching students in some instances to wait for the best offer, the Journal reports. A Tuck survey of 2013 graduates found that students who accepted jobs after graduation reported being more satisfied than those who did so before graduation.
Read the complete Wall Street Journal article, "Can MBA Students Afford to Wait for that Perfect Job."