HEC Paris Launches New Leadership Certificate with Pernod Ricard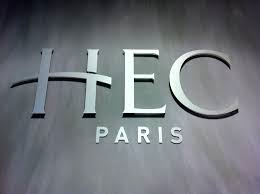 HEC Paris earlier this month launched a new "Leadership" Certificate as part of its partnership with wine and spirits producer Pernod Ricard. The certificate program, offered to all HEC Paris students, will include approximately 100 hours of lessons and conferences between April and June.
The content of the new certificate program is designed to help students examine the relationship between human capital and business performance and to support a vision of leadership that dovetails with Pernod Ricard's culture and values.
Participating students will be given assignments to work on in groups, providing an opportunity to hone both autonomous and responsible leadership strategies. A range of different leadership qualities will also be explored, including confidence, resilience, power, decision making and personal development.
Pernod Ricard University will also provide practical business cases involving managers from the company, to allow students to put strategic leadership into practice.
HEC Paris Dean Bernard Ramanantsoa praised the new program. "HEC has reinforced its readiness to train responsible and capable leaders who are able to deal with the great complexities of an ever-changing world," he said in a statement. "Leadership training is both theoretical and practical and is a must-have for managers who are anxious to be part of this transformation."
Pernod Ricard Deputy CEO Alexandre Ricard noted that the new certificate program continues years of close collaboration between the company and HEC Paris. "This new leadership certificate marks a very important event in our relationship," he said in a statement. "It allows us to share what are for us fundamental attitudes and ways of thinking, which we perceive as paramount for the leaders of tomorrow."