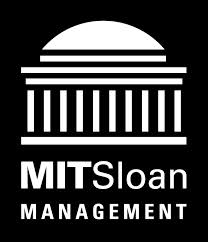 MIT Sloan School of Management, like many top business schools, has recently released its essay questions for the upcoming application season, leaving prospective applicants and others in the admissions community buzzing about how this year's prompts require more or less from applicants than in years past. Sloan put a new twist on things late last week when it revealed that its newest question invites applicants to write their own letters of recommendation.
Make no mistake. These essays are not intended to take the place of actual letters of recommendation, two of which will still be required of all applicants to Sloan. Instead, the new essay prompt is designed to encourage applicants to reflect on themselves in a new and different way. Specifically, they are asked to put themselves in their most recent supervisor's shoes and – from that manager's perspective – offer an assessment of how they themselves interact with others, stand out from others and what they would change about themselves.
Sloan Director of Admissions Dawna Levenson said in a press release that the new essay question was inspired by the increasingly common business practice of having employees rate themselves and peers as part of "360-degree" performance reviews.
An article in Bloomberg BusinessWeek on the new essay noted that it could also be a "sly nod to the idea that applicants might be accustomed to writing such letters." Bloomberg BW cited a recent survey by the Association of International Graduate Admissions Consultants (AIGAC) that found that 36 percent of aspiring MBAs were asked by at least one recommender to draft their own letters of recommendation.
While drafting your own letter or recommendation, either as part of the new Sloan essay or on behalf of recommenders who request it, does offer applicants the opportunity to highlight the qualities and attributes they believe will best support their overall application, it is not without its challenges. "It's hard to envision a way applicants can write about themselves from a hypothetical manager's perspective without getting cute or sounding downright smarmy," Bloomberg BW notes.
As part of the article, Bloomberg BW consulted Clear Admit CEO Eliot Ingram for his take on the new prompt, which comes as part of a continuing effort on the part of schools to get a more authentic picture of prospective students. "It's an interesting way to talk about oneself in the application, using someone else's voice," Ingram told Bloomberg BW. "But that presents a question because it's often difficult to talk about yourself."
Read the complete Bloomberg BusinessWeek article, "How to Write Your Own Recommendation Without Getting in Trouble."