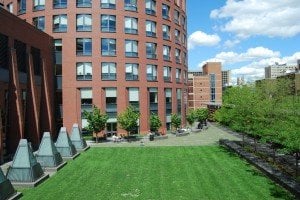 Having just concluded a series of events in cities throughout Asia for prospective applicants interested in the University of Pennsylvania's Wharton School, the Admissions team is preparing now to host additional admissions events in Europe, Africa and South America.
This week, members of the Admissions team will host events in Paris, London and Madrid, on Tuesday, Wednesday and Thursday respectively.
On Monday, July 7th, a second event in London will focus specifically on the international student networks at Wharton and will include alumni from the Wharton African Students Association (WASA) and the Middle East/North Africa Association (MENA) sharing their personal experiences.
Later that week, on July 10th, an MBA information session will be held in Lagos, Nigeria. And on July 16th, the Admissions team will travel to Johannesburg, South Africa, where – together with local alumni –  it will host a networking reception focused on entrepreneurship.
Later in July, the Admissions team will continue its international travels, hosting events in cities throughout South America. On July 28th, there will be an information session in Sao Paolo, Brazil. The next day, the Admissions team will present to prospective applicants in Santiago, Chile. And on July 31st, an event will be held in Buenos Aires, Argentina.
Two more official Wharton MBA Admissions information sessions are scheduled for South America in early August, one in Bogota, Colombia, on August 4th, and another in Lima, Peru, on August 6th.
Rounding out these events featuring members of the Admissions staff are dozens of informal coffee chats around the globe all summer long. These casual gatherings, hosted by current Wharton students, provide an opportunity for prospective applicants to get more of a feel for what the Wharton MBA program and culture are like from the perspective of students experiencing it right now.
Advanced registration is required for the MBA Admissions information sessions as well as the student-led coffee chats. Click here for full details and registration information.