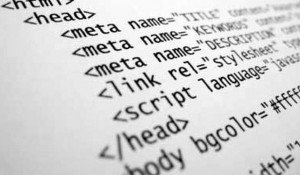 Harvard Business School (HBS) plans to offer a computer programming elective within the next couple of years, and other top business schools may be moving in the same direction as more companies seek MBAs with strong technical skills, according to a recent report in Bloomberg BusinessWeek.
Paul Gompers, who chairs the MBA elective curriculum at HBS, notes that MBA students there have formed coding clubs or head across to Harvard's Cambridge campus to take introductory computer science, but that a course specifically tailored to business students is needed at the school.
"This is the changing nature of the workforce, and this is what our graduates are going on to be doing in the next five to 10 to 20 years," Gompers told Bloomberg BW. Increasingly, MBAs are taking jobs as product managers at technology firms that require that they be technical enough themselves – as in, know how to read and write code – to work directly with the technical staff. Amazon, for one, is seeking MBAs who can "dive into data and be technically conversant" as product managers, Amazon Director of University Programs Miriam Park told Bloomberg BW.
New York University's Stern School of Business is also planning a course that will teach students to visualize data and understand code, economics professor David Backus told Bloomberg BW. "I've talked to people I know at other B-schools, and they haven't heard of anything really like this. It's surprising," he says.
While Stanford Graduate School of Business does not offer its own coding class, MBAs there have been able to take computer science courses at the university since fall 2012, and the school last year launched a joint degree with the School of Engineering that confers both an MBA and an MS in computer science, Bloomberg BW notes.
Read the complete Bloomberg BusinessWeek article, "MBA Programs Starting to Emphasize Coding."