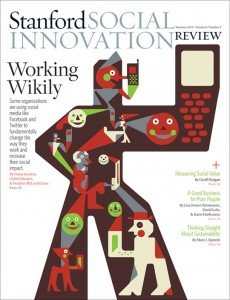 This week in Trivia Tuesday, in which we highlight the distinguishing aspects of top business schools, we're opening up our Stanford School Guide for a closer look at their Public Management and Social Innovation Program.
"The Public Management Program (PMP) was founded in 1960s by then-dean Arjay Miller to promote communication and collaboration between leaders of government and business. His experience as president of Ford Motor Companies provided the impetus for this initiative; in this role, he witnessed firsthand the misunderstandings between politicians and those in the private sector. The PMP became part of the Center for Social Innovation in 2000, and today the Center has the broader mission of preparing students to address social and environmental problems.
"The PMP offers students the option of obtaining a Certificate in Public Management and Social Innovation as a sign of their commitment to and preparedness for a career in the public sector. To qualify, students must take 16 relevant units of credit, choosing from among 30 to 40 electives offered by the GSB every year, and can also petition to take classes at other Stanford graduate schools. Their studies must include four units from a qualifying economics course in additional to required GSB coursework.
"Every certificate student must also complete a PMP Practicum through which they gain on-the-ground experience with issues in the public sector. This requirement can be fulfilled in a variety of ways; past students have met the practicum requirements by applying for a Social Innovation Fellowship, participating in service learning trips, completing a Global Management Immersion Experience with a socially oriented organization, leading extracurricular organizations such as the Board Fellows or the Social Venture Club, or helping to run the PMP itself."
To read more about Stanford GSB's PMP and curriculum, be sure to check out Stanford GSB's School Profile on Clear Admit.